By Kat Ward Jun. 30th, 2017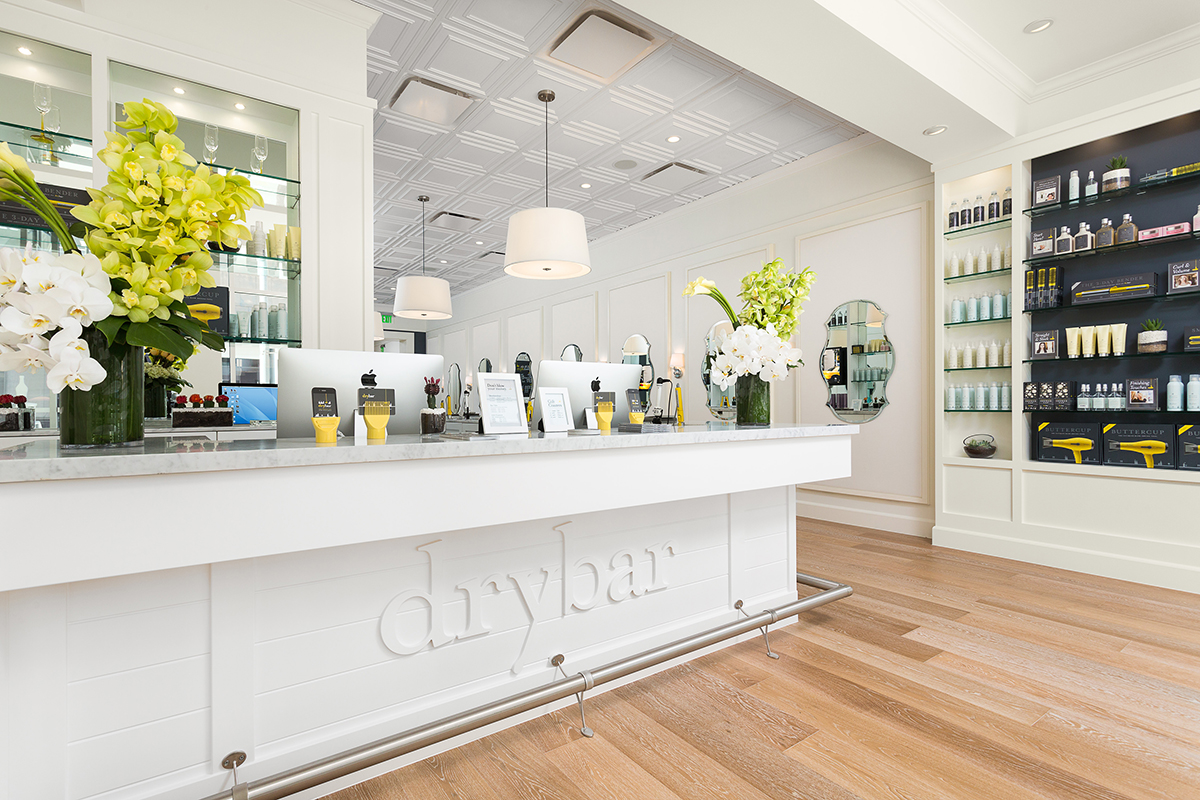 Photos Credit: Drybar
Cheerful might not always be how you'd describe a great salon, but it's exactly what suits the atmosphere at Drybar. Bouquets of yellow roses, which match the signature yellow of the heat tools, adorn every corner of the parlor. Upon arrival, guests are greeted by a receptionist (all of whom have fabulous locks, naturally) and provided a beverage to sip on while you wait for your stylist. When I say that the environment is picture perfect, it's true; the satin-studded wall to the left of the reception desk is bright and clean, making it the perfect place to get a photo for Instagram post-blowout.
Drybar might be unlike any other bar you've been to. For starters, the best thing on their menu is their hair styling skills. The salon is actually designed like a bar—complete with delicious mimosas—to give customers the comfortable, expedient experience they'd expect from their favorite watering hole. Comfort is king here. Chick flicks play on screen while a stylist gives you a book from which to choose your ideal hairstyle, and you even have the option to charge your phone during the session.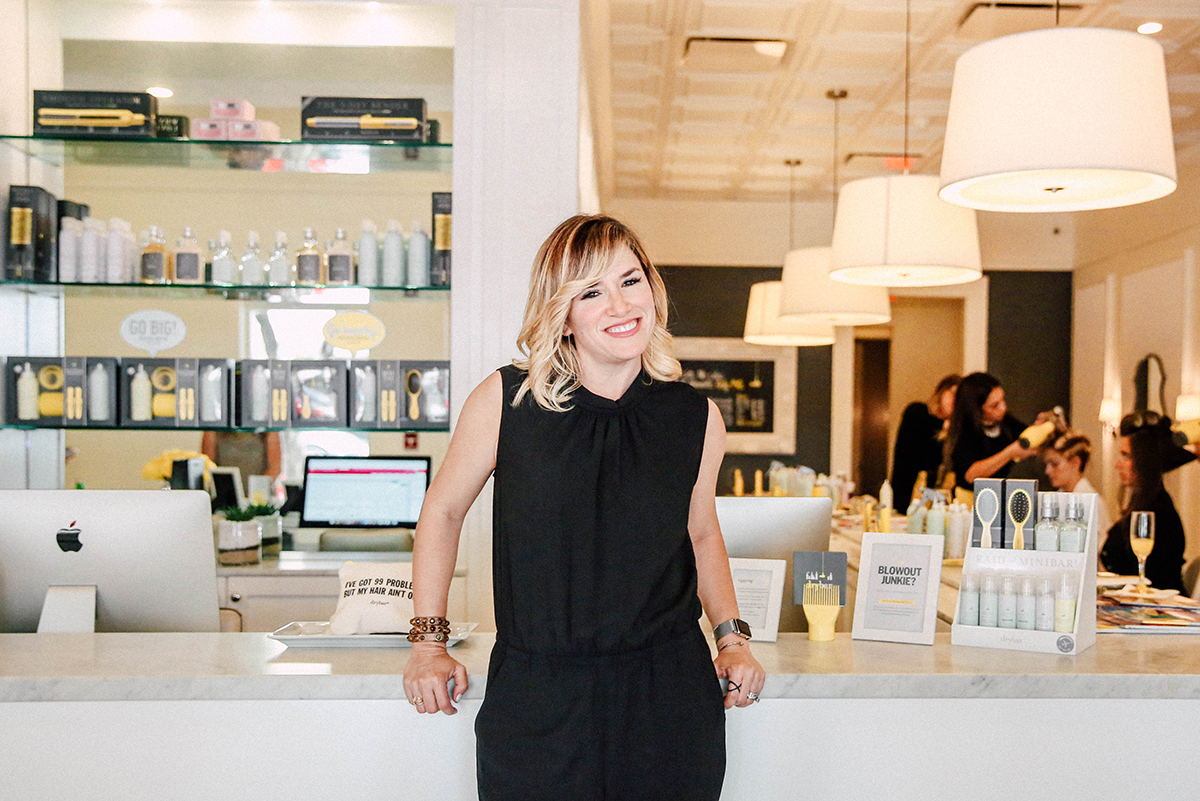 As someone who tends to use "wash-and-go" as my favorite hairstyle, it was difficult for me to choose just one look. My stylist coached me through the process, asking, "when was the last time that you felt truly beautiful? What did your hair look like then?" Well, that certainly made things easier. I chose a style that said, "go big or go home," with loads of curls and volume, but the shop offers more sleek styles, up-dos and braids as well. One of the most fun things about the experience is the big reveal at the end, where the stylist turns you around so you can see your hair the same way you would at a full-service salon.
Owner and co-founder of Drybar, Alli Webb, is a certified jack-of-all-trades. Prior to her gig as bosslady of an international brand of salons, she had a career in public relations working with clients such as Keith Urban and Faith Hill. If that wasn't cool enough, she's also a professional hair stylist that worked under the famed John Sahag in New York for several years. These days, she's a mom of two, has written a book and was recently featured on Fortune's "40 Under 40" list. Not bad, right? In 2010, Alli opened the first Drybar in Brentwood with her brother Michael, knowing that it was a risky move. Seven years later, that risk has paid off. Alli credits the success of her business to the fact that, "there's an authenticity to what we're doing. I'm a stylist at the helm, so I know exactly what our customers are looking for."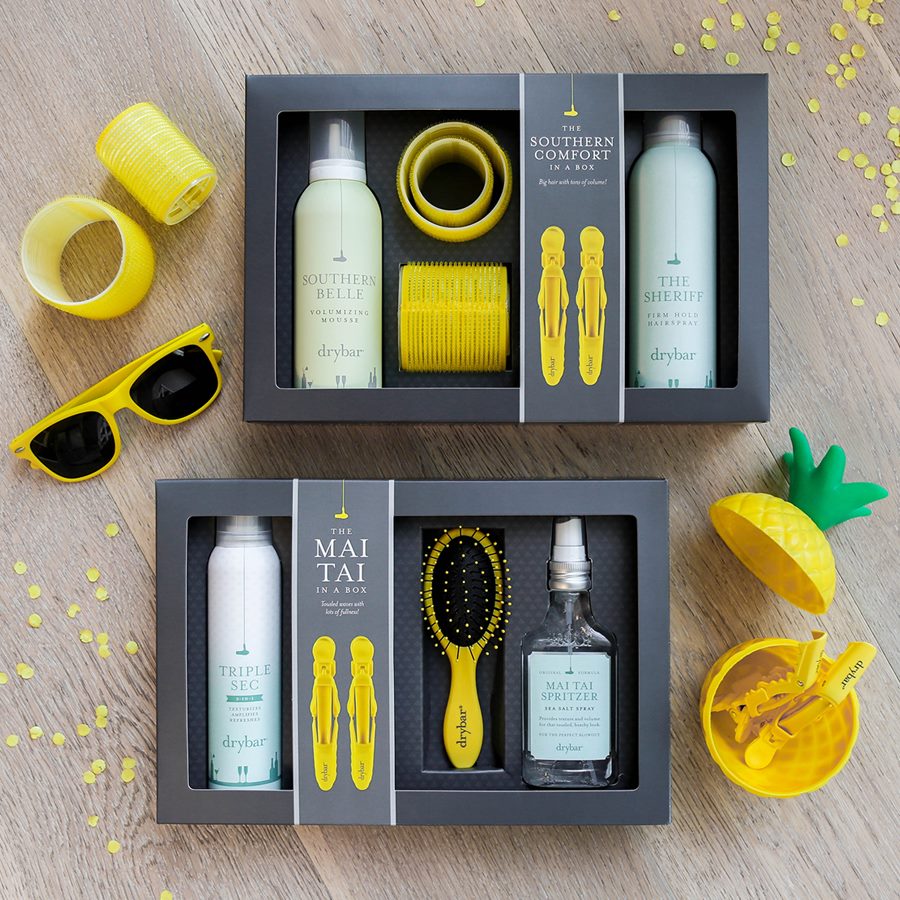 In addition to styling services, Drybar also offers its own line of haircare products for do-it-yourself blowouts at home. Each product has a clever name, some of which are alcohol-inspired—the "Happy Hour" conditioner and the "Sake Bomb" shampoo, for example. If you can't drop in to a shop to purchase your favorite products, they're also available at Ulta, Sephora and Nordstrom stores nationwide. I didn't catch the name of the hairspray used to keep my 'do in place, but I definitely got a few compliments on how good my hair smelled for the rest of the day. 
Drybar's future looks about as bright as its signature yellow products and logos; with 79 locations both in the United States and internationally, there's a lot on the horizon. When asked about where the company is headed, Alli replied that, "the success of our products has been both a surprise and a huge success. I think we're looking at more international expansion there and in our shops, of course." She also explained that she'd love to expand business to, "Paris. I went for the first time last year and fell absolutely head-over-heels in love with the city. We've definitely discussed setting up shop there." The brand's newest installment, Drybar La Jolla, is now open, making it easier than ever for San Diego fashionistas to get their beauty fix.   
Kat Ward
Kat Ward is the Assistant Editor at JustLuxe. She gets to call sunny San Diego home, but has lived in 4 other countries and most recently returned from a stint in the United Kingdom. When she isn't working or traveling, Kat can be found practicing yoga, enjoying a glass of Cabernet, or playing ukulele to one of her dogs. ...(Read More)