Dec. 21st, 2010
Truffles and Caviar at Dominick's New Year's Brunch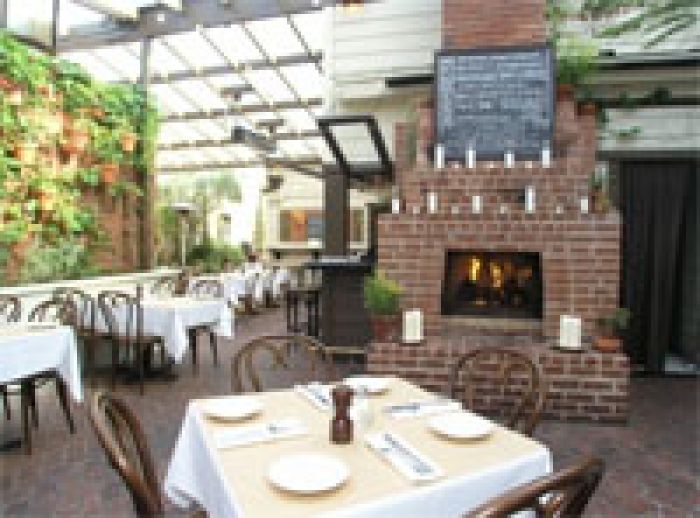 Dining:
Everyone will probably agree that 2010 was a pretty rough year--
economically
, politically, basically in every way we're not supposed to talk about in polite circles. But that doesn't mean we can't be optimistic about the year to come.
That's why New Year's Day, Dominick's is preparing special menus to help everyone ring in 2011 with a touch of class, and some of the fanciest, most expensive foods known to man. Think of it as a vote of confidence in the future...and at least you'll have a great meal to talk about all year long!

Los Angeles habitués know that, for an authentic taste of Little Italy in the heart of West Hollywood, the place to go is the former Rat Pack watering hole, Dominick's. These days, the restaurants its across from the imposing complex of towers at the Cedars-Sinai Medical Center, but once you step inside the dimly lit dining room, or out onto the leafy back patio (even in January--this is Los Angeles, after all!), you're stepping back into the golden days of old Hollywood.

The brunch special is the plate of soft scrambled eggs with white truffles (you know, only the most sought after, expensive food in the world) and brioche for a reasonable $30. See, don't you feel more financially responsible already? Those in the mood for something a little more casual can order from the normal menu of items like Nutella panino, ricotta and blueberry pancakes, polenta waffles with strawberries, whipped mascarpone and warm honey, the roasted tomato, basil and goat cheese frittata, and grilled wild boar bacon, among other choices. Brunch begins at 9:00 am, though if you make it there at that time, then you clearly didn't have interesting enough New Year's Eve plans. It will be available until 4:00 pm.

When the restaurant opens for dinner again at 6:00 pm that evening, the menu gets even richer. The special menus will feature duck and white truffle rillettes with Buddha's hand jam and grilled bread to start, and a plate of fettuccine limon with hackleback caviar. Those with a hankering for a little down-home cooking should try out the fried pork shoulder with black-eyed peas and collard greens.

Just because you can have all the truffles you want, though, doesn't mean you can't still enjoy the dishes from the usual menu like the luscious beef carpaccio with crispy artichokes, shaved parmesan and aged balsamic; wood-grilled oysters with oregano, crushed red pepper, garlic, lemon and butter; rosemary swordfish skewers with faro salad and olive vinaigrette; and, of course, their famous spaghetti and meatballs. With chocolate panna cotta with caramel sauce for dessert, of course.

That way you're sure to get 2011 off to a sweet start.

8715 Beverly Blvd.
West Hollywood, CA 90048
(310) 652-2335
www.dominicksrestaurant.com
.

Los Angeles Map

.
.

Luxury Hotels in Los Angeles

.






Eric Rosen

Eric Rosen lives in Los Angeles and writes about food, wine, travel and adventure... usually in some combination of the four. He regularly contributes to Los Angeles...