By Carly Zinderman May. 31st, 2011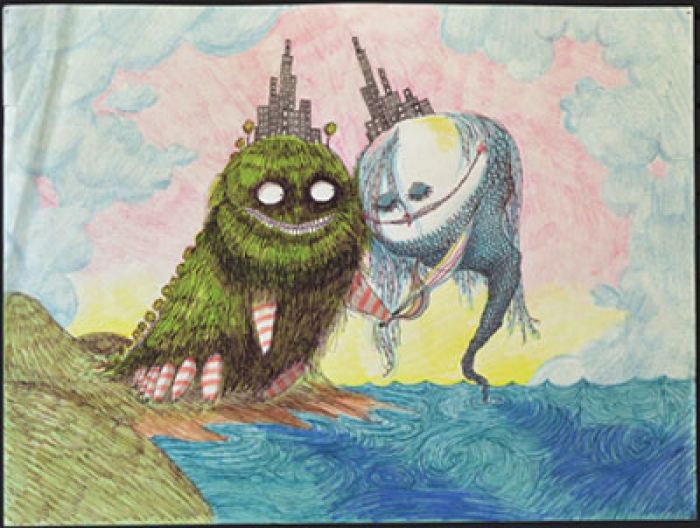 The
Los Angeles County Museum of Art
will present Tim Burton: a retrospective look at the man's creative works as a director of live-action and animated films, and as an artist, illustrator, photographer, and writer.
Tim Burton will be on display at LACMA from May 29, 2011 through October 31, 2011, with a screening of his film Edward Scissorhands on May 27. If you join the museum at the Patron level or above, you will receive an invitation to a preview party for the Tim Burton exhibition, complete with a private guided tour.

Other planned special events for the quirky artist include a personal appearance to sign copies of the Tim Burton exhibition catalogue and "The Art of Tim" on May 28.
There are also special weekend screenings of the director's films in a retrospective series, "The Fantastical Worlds of Tim Burton," featuring more than a dozen of his movies, from May 27 to June 18.

Also check out the movies that inspired Burton in a special collection of "Monster Matinees" on Saturdays at 2 p.m., July 2 through August 27. The series will show nine creature features, sci-fi fantasies, and spectacular adventures that have led to Burton's signature darkly whimsical style.

Tim Burton has made a name for himself across genres including fantasy, horror, biography, science fiction and musicals and the exhibit celebrates his work by showcasing 700 drawings, paintings, photographs, short films, storyboards, puppets, conceptual art, maquettes, costumes and cinematic ephemera, including his less familiar personal projects.

After a viewing and tour, grab a drink or bite to eat at Ray's restaurant and Stark Bar at LACMA, the newest concept from Patina Group, inspired by Ray Stark, the late film producer and former LACMA Trustee. For more about Tim Burton and the exhibit, visit LACMA.org.

Photos Courtesy of LACMA



{start-jlvideo}787{end-jlvideo}
Carly Zinderman
Carly Zinderman is a Senior Staff Writer for JustLuxe, based just outside of Los Angeles, CA. Since graduating from Occidental College with a degree in English and Comparative Literary Studies, she has written on a variety of topics for books, magazines and online publications, but loves fashion and style best. In her spare time, when she?s not writing, Carly enjoys watching old movies, reading an...(Read More)