By Jared Paul Stern Jul. 6th, 2011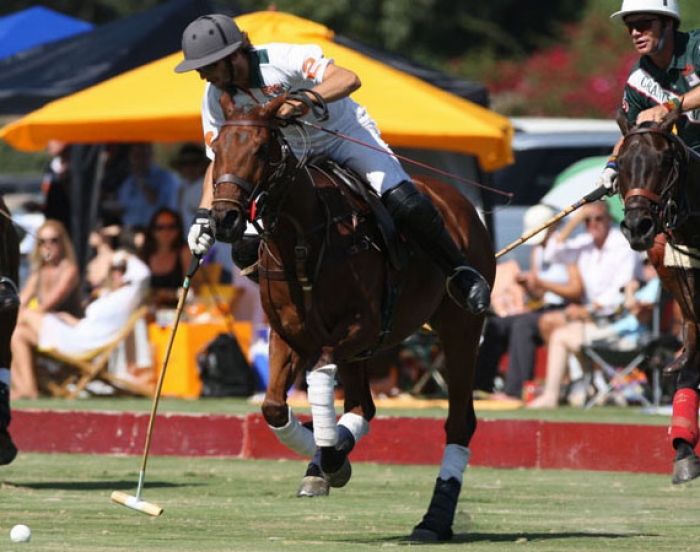 Photo Courtesy of Santa Barbara Polo & Racquet Club
California's posh
Santa Barbara Polo & Racquet Club
is celebrating its centennial this year with some high-profile events including a Royal appearance. The club, founded in 1911, was frequented by the likes of Spencer Tracy, Will Rogers, Walt Disney and producer Darryl Zanuck in the golden days of Hollywood, with Jayne Mansfield and other bombshells regularly presenting trophies.
More recent celebrity horsemen have included the likes of Sylvester Stallone and Tommy Lee Jones. On July 9 the Club will host the
Foundation Polo Challenge
sponsored by Tiffany & Co.
Prince William will take time out from his North American tour to play in the match and Kate Middleton (now the Duchess of Cambridge) will present the trophy to the winners. Proceeds will go towards The American Friends of the Foundation of Prince William and Prince Harry; an umbrella group funding several charities focused on young people, the environment, and veterans of the armed forces.
In August, the club will host the Bombardier Pacific Coast Open, the West Coast's most prestigious polo tournament, sponsored by the Canadian aerospace firm famed for its Global family of business jets.
Jared Paul Stern
Jared Paul Stern has written for the Wall Street Journal, New York Times, the New York Times' T magazine, GQ, WWD, Vogue, New York magazine, Details, Hamptons magazine, Playboy, BlackBook, the New York Post, Bergdorf Goodman magazine and Luxist among others. The founding editor of the Page Six magazine, he has also served as a judge for everything from the International Best Dressed List to the Fo...(Read More)