By Eric Rosen Aug. 1st, 2011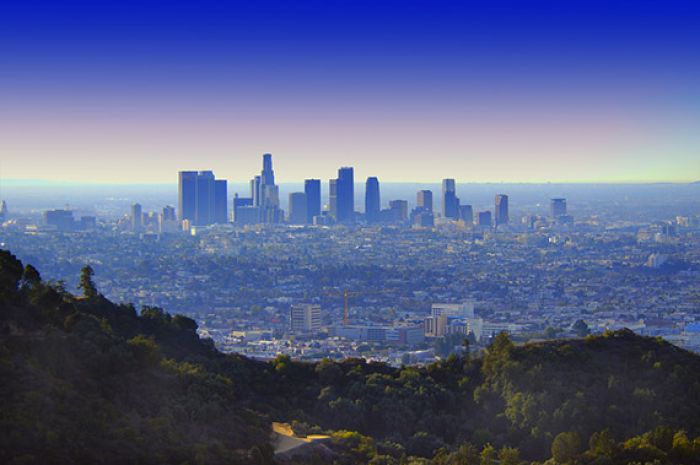 Though we often fill in our readers on the latest LA news from fashion and style to beauty, dining and
travel
, we wanted to get some insight from some of the other folks who routinely scour the streets of Los Angeles for the newest, most upscale and exclusive happenings. So we sat down and talked with Jaromy Pittario and Matt Davis, the Curators of Gilt City Los Angeles, about what they do, what kinds of experiences they seek out for Gilt City members, and why everyone should get in on the action.

JustLuxe: What exactly does a Gilt City Curator do?

Jaromy Pittario: Day-to-day, we go to different merchants, learn about their businesses and partner with them to create access and experiences for our members here locally in Los Angeles.

Matt Davis: In some sense, we're concierges to the city. We keep our finger on the pulse of everything going on in Los Angeles - whether it be restaurants, salons, events, opportunities or experiences that would translate well with our members. Then we go after them and secure the most unique possibility we can, and sometimes that means getting really creative with the offers.

JP: We do a lot of research to find places that are the right fit - whether that's driving around and seeing what's coming to the city, finding out about upcoming events, concerts and galas, or looking at sources like magazines, newspapers and blogs to see what's hot right now.

JustLuxe: So what kinds of offers, across the board, do you put together?

JP: It needs to be a unique, exclusive experience. We want our members to remember it for the great access and the insider price so they walk away wanting to tell their friends about the glass of champagne they got, or the free valet, or the product takeaway - whatever it is. We also focus on creating special, singular offers, like a tasting menu that is one-time-only and available just to Gilt City members. For example, at Swill Automatic (a wine bar downtown), the chef created a four-course menu of dishes not usually on the menu paired with different summer wines.

MD: Across all cities, the driving force behind Gilt City is the access to unique experience. If it's mainstream and available to the general population, you have to craft something that's limited in scale and not available to the masses. Our members feel like they're getting something not everyone can get. We take that mantra to our vendors and create cool, curated, unique offers. Other sites seem to take a formulaic approach to their activities, but we pride ourselves that there is so much variety in terms of our offers.

JP: We're not looking to sell thousands of things; our offers are exclusive and in limited quantities, and most of the partners who work with us - chances are they won't partner with anyone else. They want that Gilt seal of approval.


JustLuxe: What kind of experiences do we have in Los Angeles that set it apart from other cities?

JP: The weather definitely makes our job a little more interesting because we can offer most things most of the time. People here are very outdoorsy and fitness-oriented, and a lot of our fitness offers take place outside. We also have a lot of beauty offers from botox and blowouts to highlights and Juvederm.

MD: We leverage certain aspects of the city like the amazing weather so we can offer beach-oriented activities like paddleboard lessons. Having the entertainment world in our backyard also gives us great access to the entertainment arena - movie screenings, appearances, and personal interactions with the entertainment industry.

JP: Matt created an Entourage walk-on role that sold out in minutes and our waitlist was huge. We're also working on great things with musicians where you might get the opportunity to sing with an artist on her album that you might not get to do in other cities.

JustLuxe: Have you taken advantage of any of the deals yourselves, and if so, which ones and why?

JP: It would take so long to show you all the offers Matt and I have bought ourselves. Our whole staff has a rule: If we wouldn't buy it ourselves, we won't put it up on the site. I recently bought a session at Spinlates, a new spinning and Pilates studio on Sunset and Vine, that we featured a few weeks ago. I also buy most of the food offers because I'm a foodie, and curating those deals makes me hungry when I'm talking to a chef about these amazing meals! I've bought deals at Pace, the Ivy, Chaya, Jar, Katsuya...that's why I needed the Spinlates!

MD: I think one of my favorite things I've bought was an hour-long massage at the Peninsula that came with a car detailing for $125. With a lot of our deals, we approach vendors whose services we would enjoy, so a lot of what we put up, we end up buying - so a lot of our paychecks go towards buying them! There's both a functionality and an indulgence that we like to bring to our offers.

JustLuxe: What new openings or events around town have you been excited about lately?

JP: I had walked by Spinlates and saw the sign before it opened, so we reached out to them and it did amazingly well. The launch for Fig + Olive was also big. Benjamin Hair Salon on Melrose in West Hollywood hosted hair stylists from London on special talent visas, and that was exciting to offer our members because only people at a certain level in their industry can earn that and come here. SBE will be opening something like Eataly on Santa Monica Boulevard, so I've been watching that, and we went to dinner to Mr. C in Beverly Hills as a company the other night, which just opened, and which we were really excited about.

MD: One thing I'm looking forward to personally is Rosé on La Cienega since it's right around the corner from where I live, so I've been following the build-out and getting excited for the opening.

JustLuxe: What other offers to do you have coming up for fall?

JP: We'll be doing more outdoor activities. There's Fashion's Night Out which we'll be working on because Gilt has such a strong fashion side. We curate restaurants all year round as well, so we'll be talking about seasonal menus with chefs.

MD: We'll also be doing wine-tastings in Malibu or Temecula as the weather cools down, and more action-adventure sports like luxury or Nascar driving schools, as well as possibly a skydiving program.
Eric Rosen
Eric Rosen lives in Los Angeles and writes about food, wine, travel and adventure... usually in some combination of the four. He regularly contributes to Los Angeles Confidential Magazine, Condé Nast's HotelChatter and Jaunted, TravelAge West, Palate Press, Frontiers, Edge and Wandermelon. His work has also appeared in the L.A. Times. When he is not exploring the Los Angeles dining scene, Er...(Read More)