By Elise Edwards Sep. 6th, 2011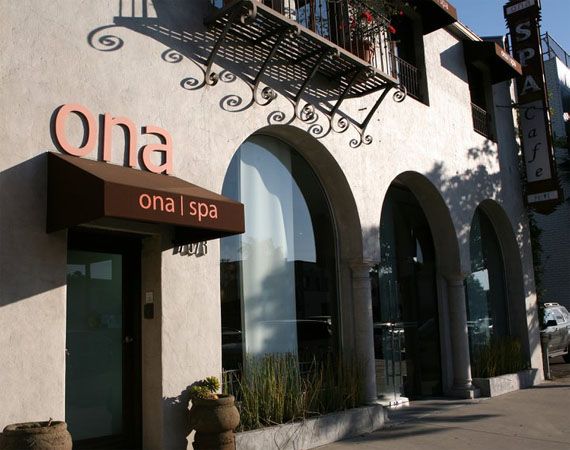 Photo Courtesy of Ona Spa

In the French Basque dialect, the word "ona" translates into "all things good." For one of West Hollywood's most tranquil spas, the moniker could not be more appropriate.

Ona Spa is a full-service medical day spa offering some of the most sought after procedures and treatments from Botox and Restylane to massages and facials. Along with its five-star treatments, Ona's success can be ascribed to its loyal clients, and it's no wonder given their philosophy of treating everyone like they're family. "When guests arrive," Manager Lane Lenhart says, "we always address them by name."

This month, the luxurious retreat is rolling out the red carpet to celebrate its ten year anniversary, elevating guests from family to celebrity. Take advantage and treat yourself to one of the indulgent specials being offered now through the end of the year.



September: Receive a complimentary blow out at Prive Salon (downstairs) with any spa treatment.

October: Receive 10% off of Botox and all medical treatments.

November: Come in for a healing acupuncture or cupping session with Sherrie Matthews, as she brings yet another incredible element in healing to Ona Spa. All of Sherrie's services will be offered with a 15% discount.

December: Receive 15% off of all Ona Spa Polish treatments and moisturizing body wraps.

For more, visit OnaSpa.com.
Elise Edwards
Elise Edwards began her career as an award-winning writer, producer, anchor and reporter for CNN in Atlanta. She freelance writes for publications including 'Los Angeles Confidential' and produces for Medstar Television. Edwards' most recently served as Supervising Producer for E! Networks' 'The Daily 10.' Her other titles include Senior Manager of Creative Services for Medco Health, writer for th...(Read More)