By Eric Rosen Feb. 28th, 2012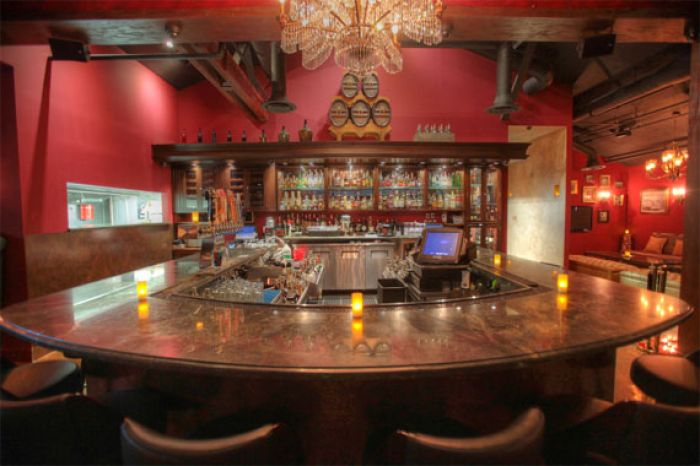 Photo Courtesy of Next Door Lounge
Forget wine pairings, beer busts and tequila tastings. Hollywood's hiply nostalgic Next Door Lounge is bringing a splash of class to Highland Avenue with a blockbuster lineup of weekly Wednesday
whiskey
tastings that debuted last week.
Over the course of February, March and April, master distillers and brand ambassadors from illustrious distilleries the world over will be making one-night-only appearances here to tell enthusiastic imbibers about the merits of their whiskies, and just what makes them so unique. Each week, a different collection of both whiskey and scotch will be sampled with custom small-bites pairings. Following each tasting session, guests will be invited to the outdoor cigar lounge to cap off the evening.
Though the first tasting took place last Wednesday, February 22; don't worry, it's a rotating roster, and each set of four whiskeys will be sampled on two separate dates, so you can get back in there on March 21 if you want to try the same ones from last week.
The Lineup
February 22 and March 21
"Whiskeys of the World"
Bulleit Rye
Bushmills 10 Year
Johnnie Walker Double Black
Oban 14 Year
February 29 and March 28
"North American Whiskeys"
Bulleit Bourbon
Bulleit Rye
George Dickel #12
Crown Royal Cask 16
March 7 and April 4
"Blended Scotches"
Johnnie Walker Green
Johnnie Walker Gold
Buchanan's Master Blended
Old Parr 12 Year
March 14 and April 11
"Single Malt Scotches"
Laguvulin 16 Year
Talisker 10 Year
Oban 14 Year
Craggenmore 12 Year
Finally, an opportunity to learn (or show off how you already know!) the answers to such questions as what is the difference between bourbon and whiskey, what distinguishes blended from single malt scotches, and our own burning question: do you take your dram with a splash of water or a really big ice cube? We need to know!
Reservations
The tastings take place from 8:30-10 p.m., and cost $30 per person including a whiskey flight of four pours and complimentary small bites. For reservations, which are recommended, visit
NextDoorHollywood.com
, reference the "Whiskey Wednesdays" tab in the top right, and if that week's selection whets your whistle, email
reserve@nextdoorhollywood.com
, or call (323) 465-5505 to snag your spot.
Things to do in Los Angeles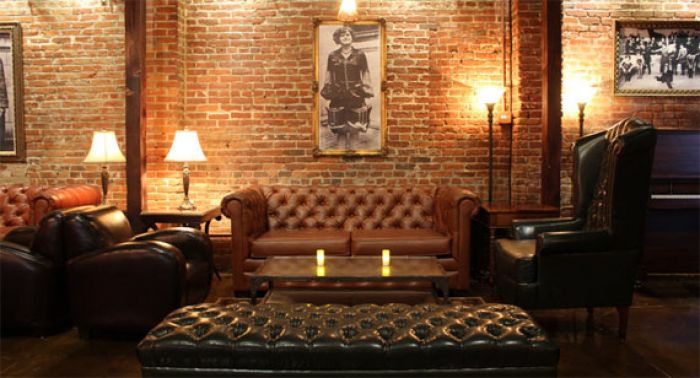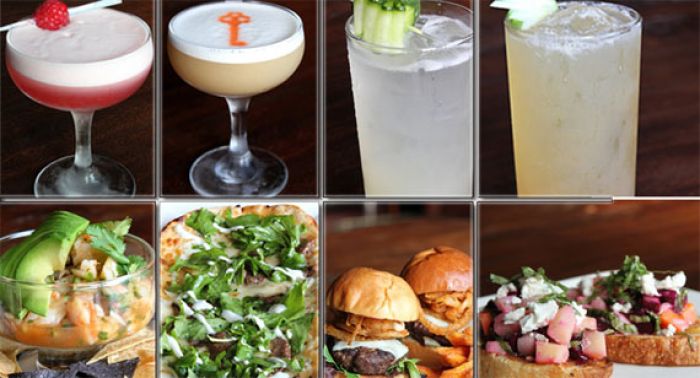 Eric Rosen
Eric Rosen lives in Los Angeles and writes about food, wine, travel and adventure... usually in some combination of the four. He regularly contributes to Los Angeles Confidential Magazine, Condé Nast's HotelChatter and Jaunted, TravelAge West, Palate Press, Frontiers, Edge and Wandermelon. His work has also appeared in the L.A. Times. When he is not exploring the Los Angeles dining scene, Er...(Read More)