By Victor and Mary Mar. 20th, 2012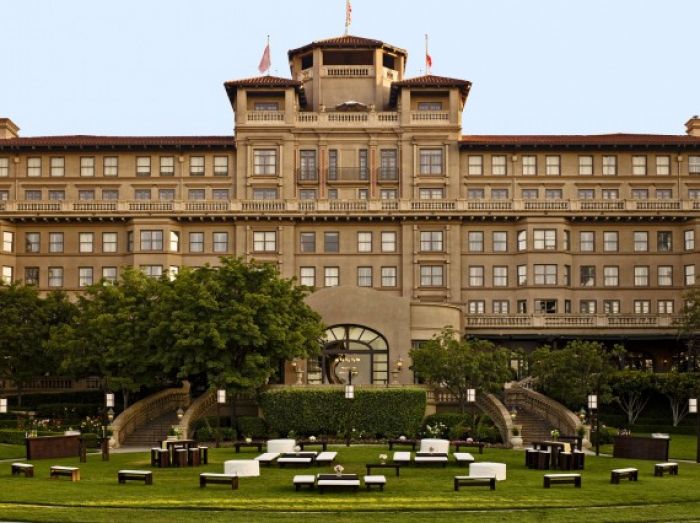 Photo Credit Langham Huntington Hotel
When living in a large city, a staycation can always serve up a welcomed adventure - an actual dream within arms reach. This rings true even more so in Los Angeles where the enviable Pasadena lays 15 minutes (without traffic) from Downtown Los Angeles. There layeth The Langham Huntington, a
luxury hotel
and spa, as well as lavish medium of the ageless ilk. The sheer size and elegance exudes a mysterious history. And as we learned, history can be a very luxurious thing. Built in 1906, the hotel aged gracefully through several name changes, renovations and ownership. Pacific Railroad leader and philanthropist, Henry Huntington, purchased this 23-acre expanse and operated it as the Huntington Hotel.
Henry, the nephew of Collis Huntington, a self-made railroad tycoon, put his redistributed wealth to many good uses, including luxury for all. The Huntington Hotel & Spa spanned both good and bad times, where in 1932 a young artist could pay his way for an extended stay by painting a newly built bridge, which can be seen on the property today. In 1991, the ownership rebuilt the hotel and reopened it as The Ritz-Carlton Huntington Hotel. In 2008, the hotel re-branded as The Langham Huntington Hotel & Spa, maintaining an elegant level of charm and luxury for both events and exclusivity. Stately situated in the foothills of the San Gabriel Mountains, three upper-floors consist of suites varying in size, some with multiple levels and balconies. All possess amazing views.
The amenities and service piled upon this Pasadena landmark include an exclusive Club Level Lounge and one the
best luxury spas
in the area. In fact, The Langham Huntington has further evolved by drawing from ancient influences. A refurbishment in 2010 gave life to Chuan Body + Soul, a spa experience steeped in the principals of Traditional Chinese Medicine and contemplation of the five elements: fire, earth, water, metal and wood. A spa appointment at Chuan starts with a brief intake of your current state. Questions such as "what season do you prefer the most?" and "which part of the day do you find it hardest to motivate yourself?" determine your elemental energy. They then customize treatments based on your element, in an effort to restore balance to your body. The Chuan Harmony massage, blends traditional Swedish massage with Acupressure therapy and Chuan breathing techniques. One hour spent in the regal couples' massage room followed by a fluffy robe and hot tea in the Chuan dream room truly rejuvenates the mind, body and soul.
The real draw for guests, however, is a spacious suite on one of the exclusive Club Levels of this landmark destination. The 8th floor provides access to the Club Level Lounge where complimentary gourmet food and beverage presentations fill the hours of each day. Especially impressive are the evening hors d'oevres. We so enjoyed sipping free-flowing Moet and the unexpected spread of sushi that we decided to forgo our fancy dinner reservation at The Royce, which was named in
Los Angeles Magazine's
best new restaurants. Staring into the starry evening sky, we chose to stay put at our cozy window-side-table in the lounge best described as "comfort, with character," by Club Level Supervisor, Marie. A fellow guest jokingly asked that we not let her secret of the exclusive Club Level Lounge out, but caring is sharing…Whether you're an LA resident or passing through, The Langham Huntington Pasadena is a treat you should bestow upon yourself (or your family), and allow them take care of the rest.
For more hotel information visit
Pasadena.LanghamHotels.com
and for Chuan Body + Soul details, including seasonal spa packages, visit
TheHuntingtonSpa.com
.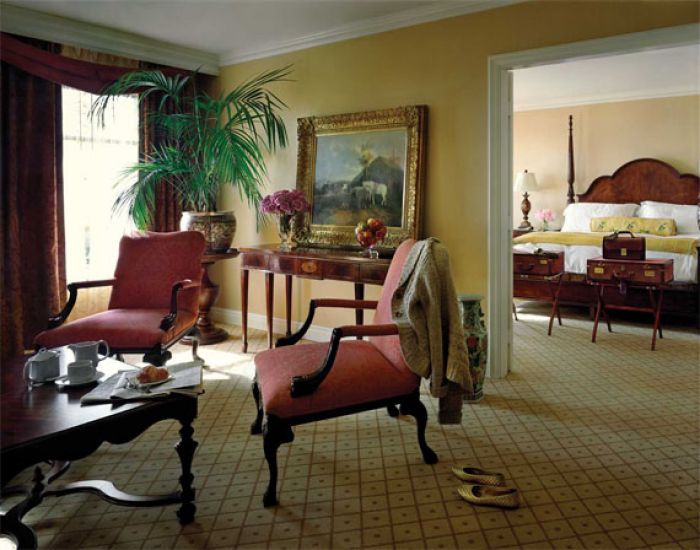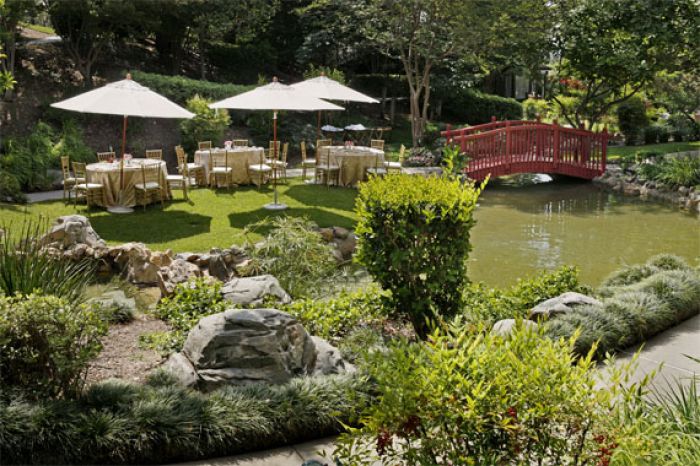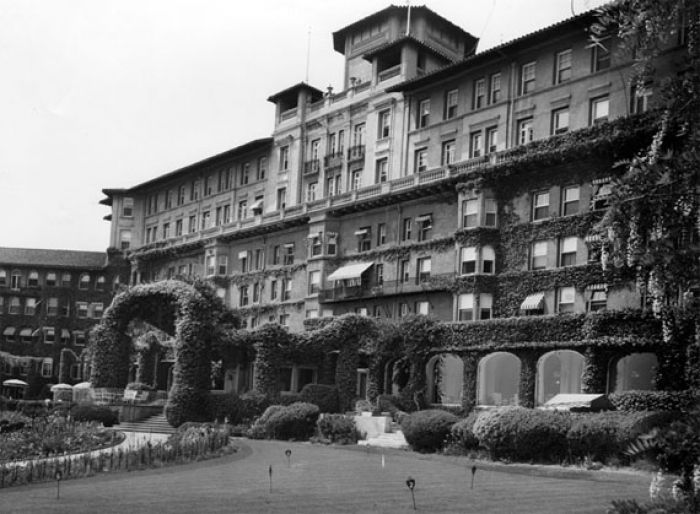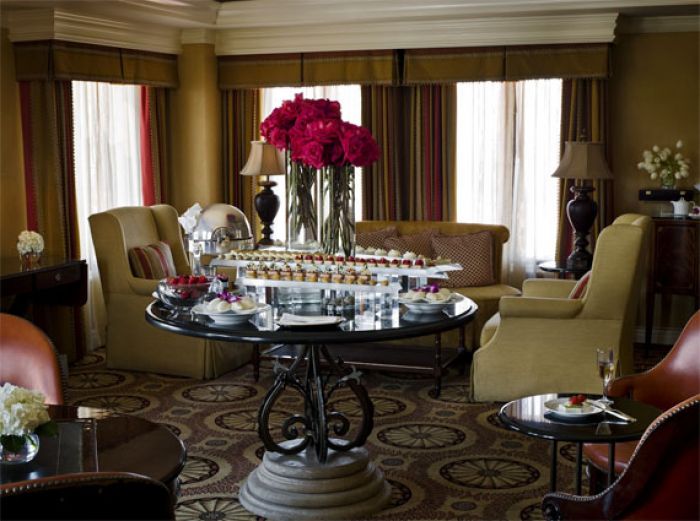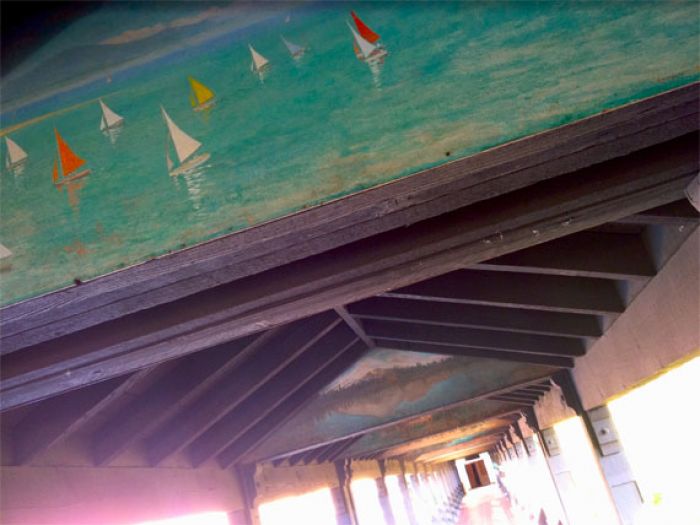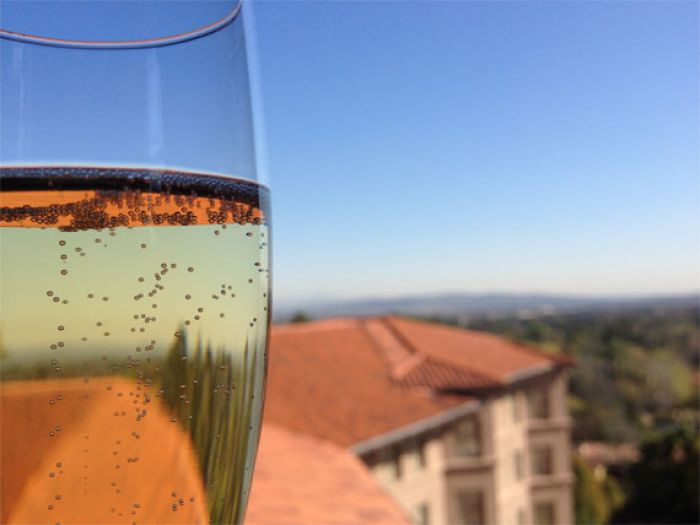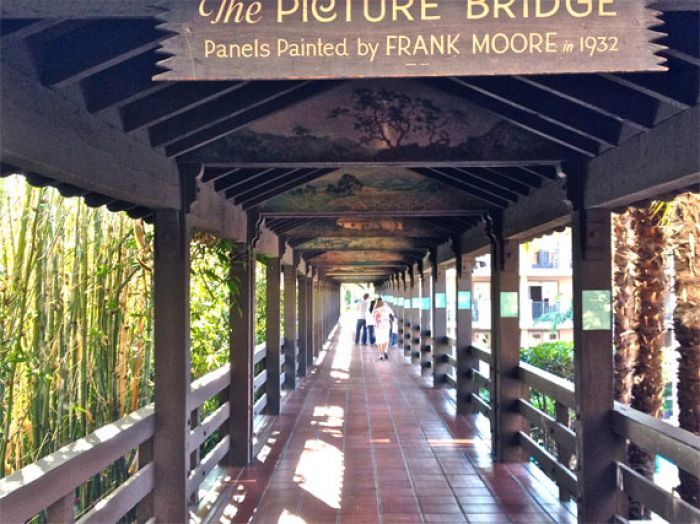 Victor and Mary
Couple and business partners, Victor and Mary, blog and manage La Bonne Maison, a chef-driven catering and event planning company in Boston. Victor and Mary are avid eaters, travelers and outdoor-enthusiasts. As regular contributors to JustLuxe.com they offer their unique perspectives on restaurants, hotels, luxury products, and wellness… they're always on the search for a new angle to cover o...(Read More)