By Victor and Mary Apr. 2nd, 2012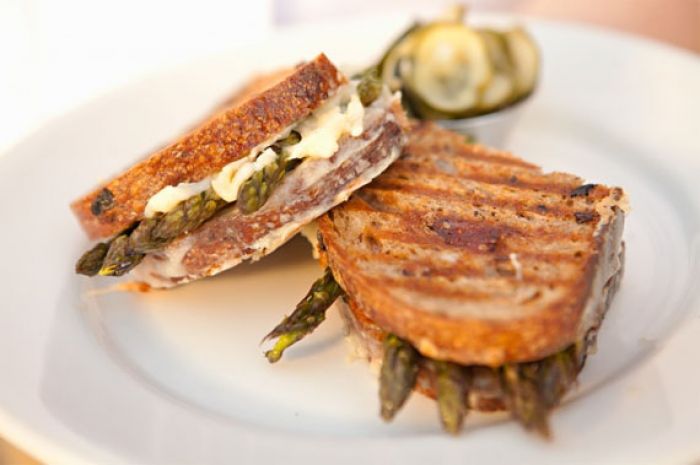 Photo Credit Clementine & DuoDishes.com
We all love walking through Santa Monica's Wednesday farmer's market; its span of seasonal and specialty goods stock the
best luxury Los Angeles restaurants
. Seeing the city's top executive chefs handpicking their product makes you wish one of those chefs could lead your market shopping, pointing you to the best produce vendors to buy from and helping you to construct a dish based on the day's purchases. Behold, a culinary demonstration series, Follow That Chef, which grants that wish… and it's FREE! In partnership with Gourmandise School of Sweets & Savories, the City of Santa Monica scheduled a delicious line-up of L.A.'s most notable chefs and authors. Several Wednesday and select Saturday mornings each month, these foodie-figures chaperon groups.
The featured
top chef
demonstrates seasonal menu planning, shopping, and cooking techniques. On a recent Wednesday we followed Annie Miler, chef and owner of Clementine bakery and cafe. She took us through the seaside market and a few blocks back to the Gourmandise School to cook. Miler's Clementine cafe has been charming L.A. from an unlikely post in Century City for over 10 years, with creative comfort food, sought-after baked goods, and corporate catering. We knew we were in for a treat, which Chef Miler confirmed quickly upon announcing that grilled cheese would be the demonstrated dish. Miler's philosophy? "Use good ingredients. Your level of skill is not important. Look and taste and put together ingredients that are good to you."
Springtime-bounties made setting up to make grilled cheese easy. Delicate green garlic added a subtle hint of savory to a goat cheese and quince paste sandwich, which was layered on whole wheat Levain. Every component, shy of a few accoutrements brought from Miler's personal collection, came from the farmer's market. The bread, sourced from Santa Monica's own Rockenwagner, "should be on the softer side," quipped Miler, "[it] cooks faster and absorbs the butter to create a crust." Only the best of cheese was chosen for the Midwestern-bred chef, which was Queso Majon extra sharp cheddar and smoked goat's milk cheddar from Miler's friends at Redwood Hill. Meyer lemons, ruby grapefruits and clementines, plucked from Polito Family Farms, topped a salad of Bloomsdale spinach, roasted beets and avocado. All in all it was a luxurious lunch and learning experience we still can't fathom was free.
The Gourmandise School of Savory and Sweet is located in the Santa Monica Place mall. Visit
TheGourmandiseSchool.com
to view the Follow That Chef calendar, to register, and for more information on cooking classes in their small but state-of-the-art kitchen. To experience Chef Annie Miler's grilled cheese, head to
Clementine
during the month of April when they host their annual gourmet Grilled Cheese Month.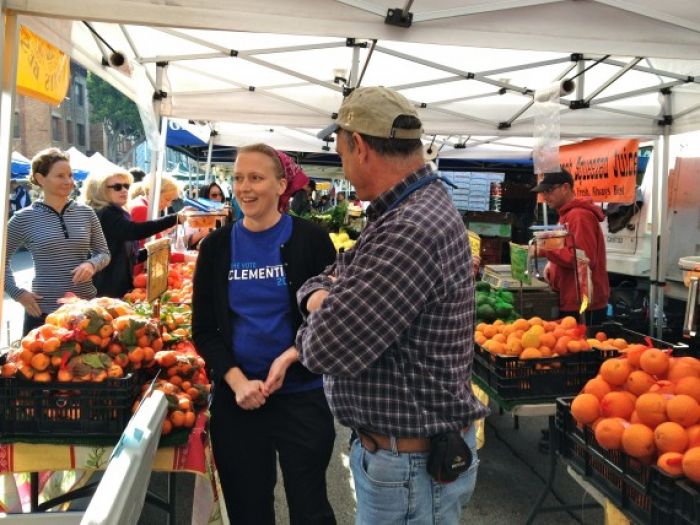 2Sense-Los Angeles
2Sense-Los Angeles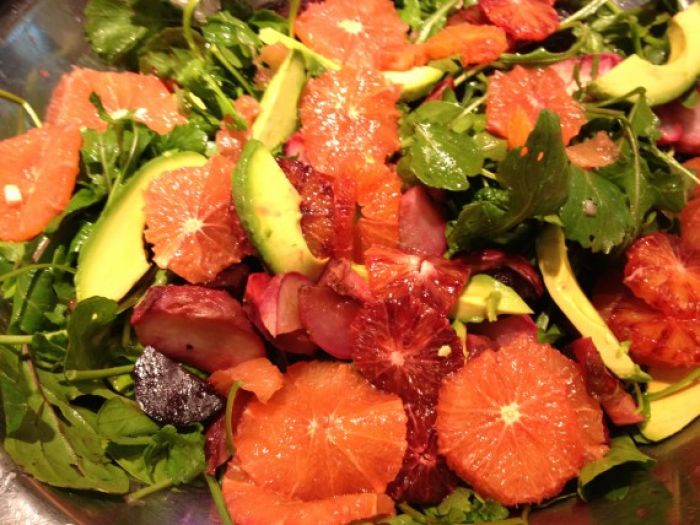 2Sense-Los Angeles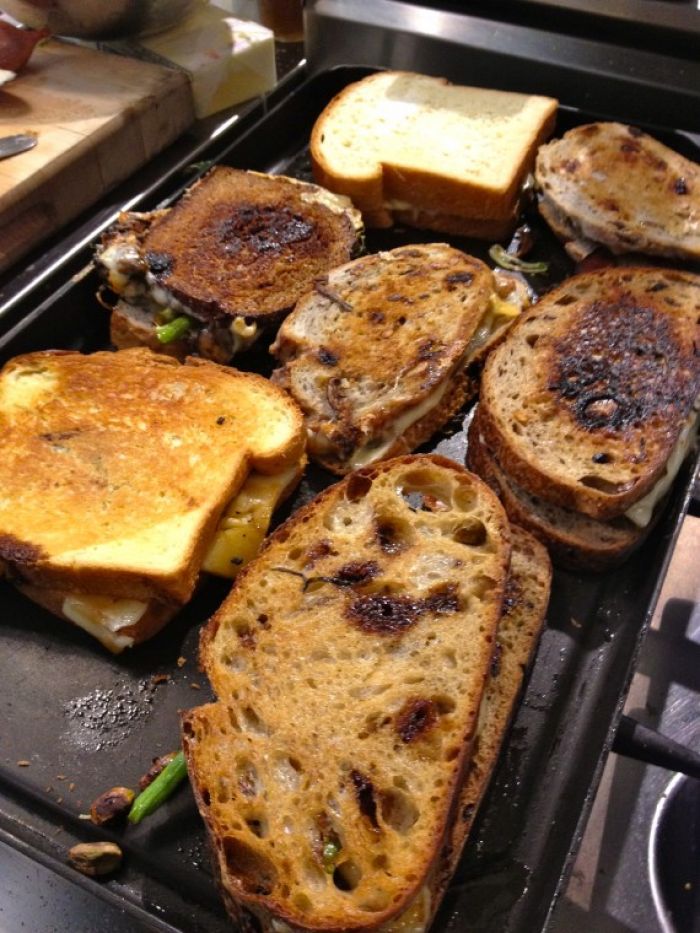 2Sense-Los Angeles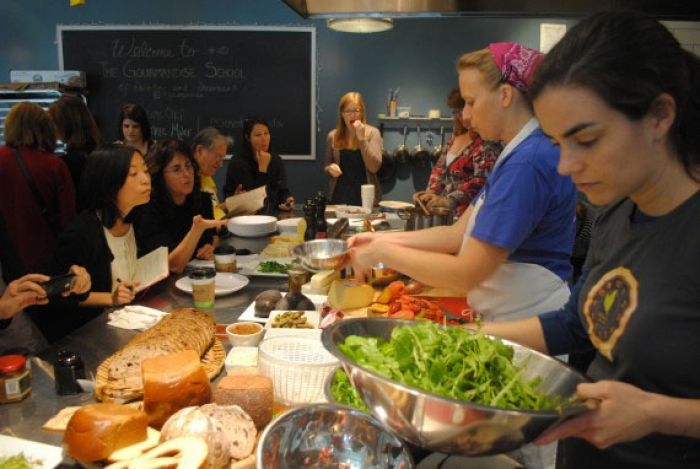 Victor and Mary
Couple and business partners, Victor and Mary, blog and manage La Bonne Maison, a chef-driven catering and event planning company in Boston. Victor and Mary are avid eaters, travelers and outdoor-enthusiasts. As regular contributors to JustLuxe.com they offer their unique perspectives on restaurants, hotels, luxury products, and wellness… they're always on the search for a new angle to cover o...(Read More)