By Victor and Mary Apr. 17th, 2012
Photo Courtesy of Mr. C Beverly Hills
An Italian accent welcomes at the entrance of Mr. C. Hotel and Restaurant. Yet concierge Brando's words fade as we instantaneously observe the hip
bar
, which is the very first sight upon entry! There is no stressful commotion of a check-in counter. The lobby is where your travels come to a chill. Brando's voice re-enters, introducing their signature and historical Prosecco Bellini, served from an unassuming, yet knowledgeable barkeep. We soften into armchairs at the distinctively sunken bar. Our minds come full circle and bedlam becomes a consideration—Buon Giorno, Mr. C
Beverly Hills
!
Guiseppe Cipriani, a name of a surreal spot where Hemingway predictably found himself involved in yet another cocktail creation: the Cipriani Bellini. Sprouting roots in New York City, Cipriani opened restaurants, bars, lounges, clubs, and banquet spaces worldwide. The brand retains unparalleled regard. Henceforth, the fourth-generation behind Mr. C hotel, and restaurant of the same name, is no joke.
The hotel's sixties era, Italian-style rouses a reminiscent pause; however, quickly filling the void are stylish reminders of
Mad Men
with vintage influences from Venezia. Rosewood, sleek lounges, and travertine tile play venerable themes. Cumulatively, the lobby-lounge, restaurant, and adjacent pool make the hotel efficiently navigable across one lustrous level.
Mr. C. Hotel contains 12 suites amongst the 138 rooms. After arrival we were stewarded through a 10-story elevator ride where we arrived to gladly meld about the plush and distinguished Signature Suite, replete with the comfort of a luxury ocean liner on land. Two balconies spill out from an open floor plan, overlooking Beverly Hills and beyond. Striped-wood terrazzo and floor-to-ceiling bookcases add classy character. A perfect place for a party, a well-stocked bar as well as large black and white photos of Italian
celebrities
, round out the living area's entertaining ambiance.
The full-equipped en suite, namely a deep-plunge whirlpool tub, is surrounded by yacht planks for warm relaxation. Outside the Signature Suite, Mr. C's spacious one-bedroom rooms vary in color, from masculine caramels to seductive white-on-white. The hotel's pool sits beautifully in its Southern California setting. Mr. C positions its blue waters on the side of the building with plenty of sun. A bar and cabanas keep the chill LA vibe going.
When we sit down to dinner at Mr. C Restaurant, our serves tells us that the restaurant boasts "the best risotto in LA," which is a statement that sets the tone for a delicious Italian dinner. Mr. C aims to distinguish itself from the heavier fare associated with Cipriani's back East. Claiming to have lightened the menu for LA eaters, we initially found ourselves nervous. Yet if paper-thin Pappardele enclosed in tender veal Bolognese, and melt-in-your mouth Branzino, boned and filleted tableside, is more "LA," we'll take it!
Modeled after the original Harry's Bar in Venice, Italian waiters serve cocktails and wine in petite glasses—a notable treat. We clinked cups filled with a drinkable Cabernet of Cipriani's very own label. The risotto, creamy while still maintaining the firmness of the rice, gained earthy depth from spring vegetables. The risotto as well as The Mr. C experience is not to be missed.
Book your stay at Mr. C Beverly Hills here
MrCHotels.com
or to make dinner reservations visit
MrCHotelsRestaurant.com
.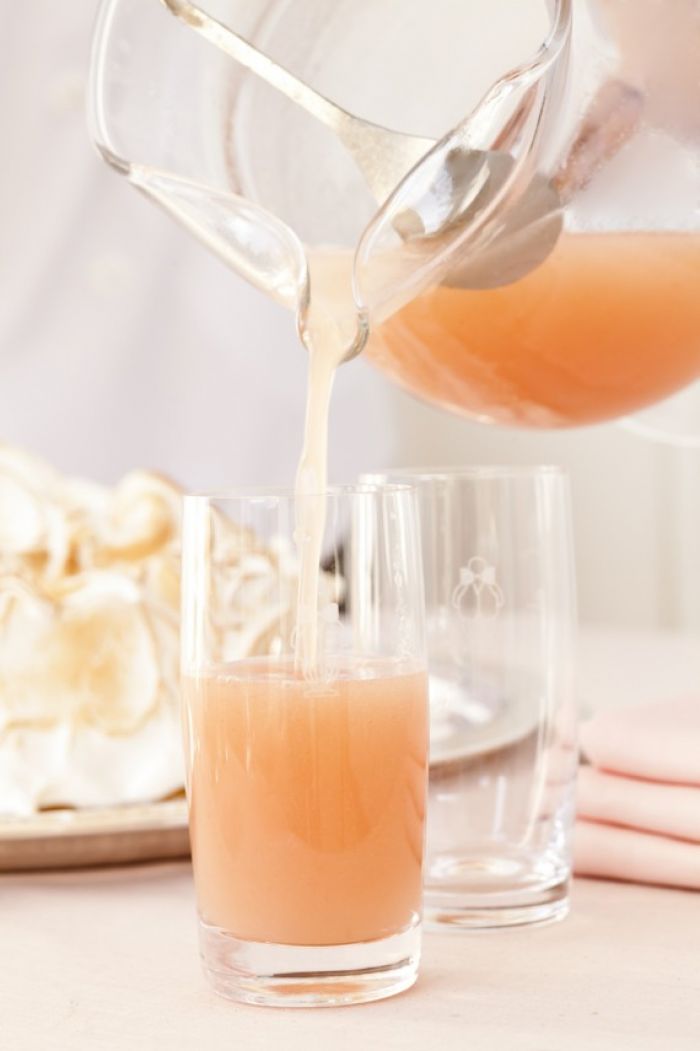 Mr. C Beverly Hills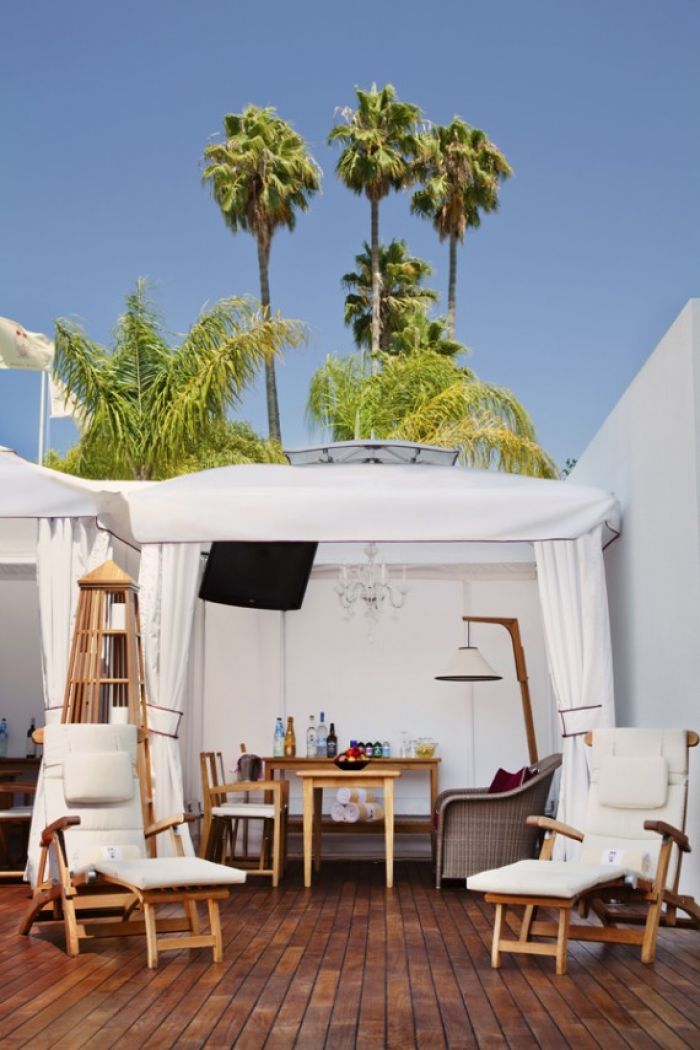 Mr. C Beverly Hills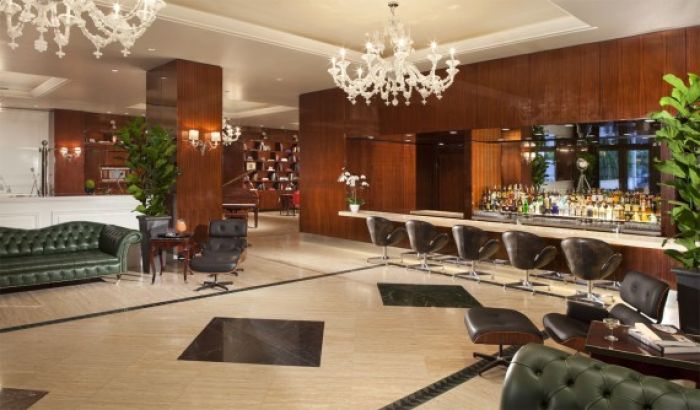 Mr. C Beverly Hills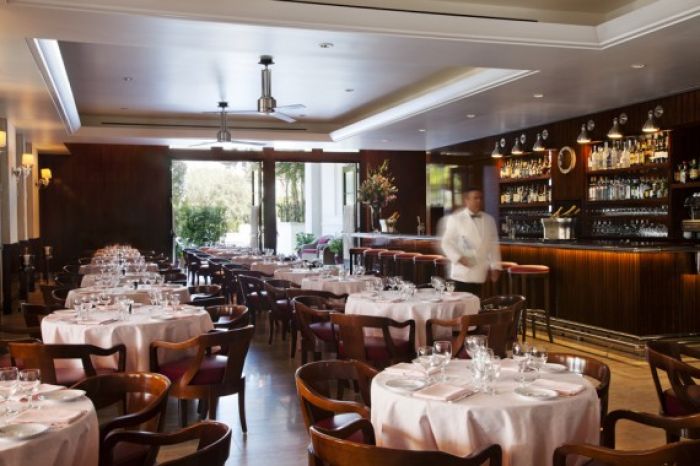 Mr. C Beverly Hills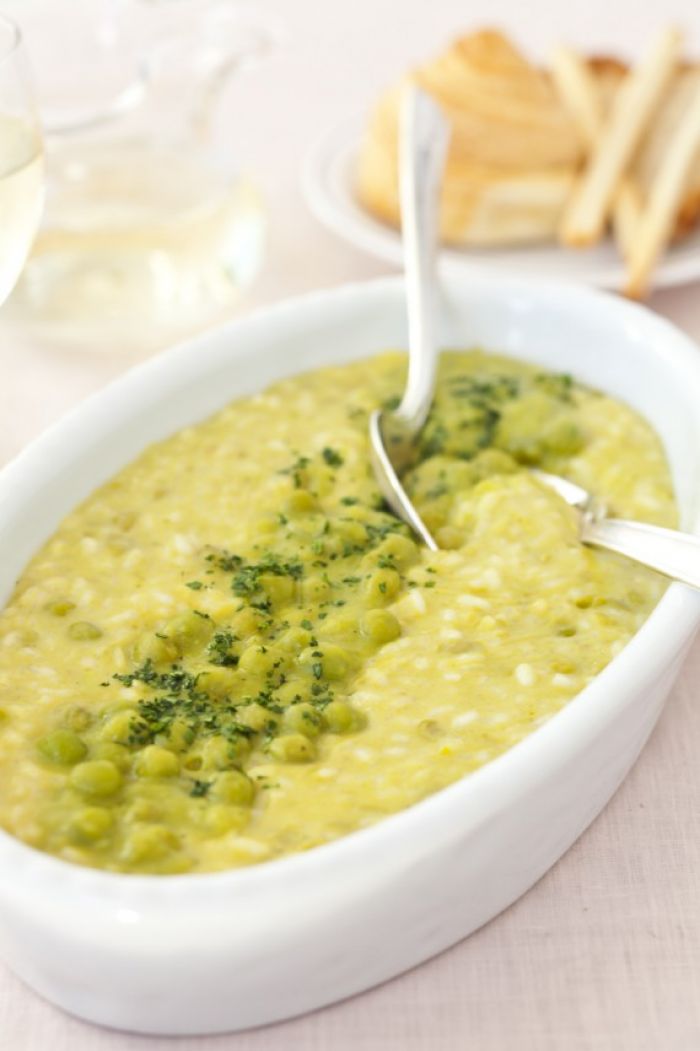 Mr. C Beverly Hills
Victor and Mary
Couple and business partners, Victor and Mary, blog and manage La Bonne Maison, a chef-driven catering and event planning company in Boston. Victor and Mary are avid eaters, travelers and outdoor-enthusiasts. As regular contributors to JustLuxe.com they offer their unique perspectives on restaurants, hotels, luxury products, and wellness… they're always on the search for a new angle to cover o...(Read More)