By Jennifer Chan Jul. 10th, 2012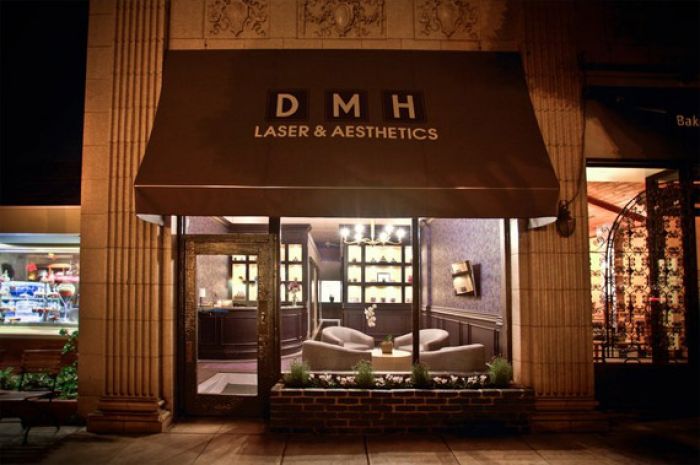 Photo Courtesy of DMH Aesthetics
Looking for a chic, inviting space to solve all of your beauty concerns? Consider DMH Aesthetics in Los Angeles your one-stop shop. Helmed by world-renowned double board certified surgeon Dr. Steven Svehlak and founder Danny Holbus, this charming medical spa has a luxe boutique feel (the fresh floral arrangements and fragrant candles add to the ambiance) and offers a tempting menu of treatments performed with state-of-the-art technology that cater to an array of clients.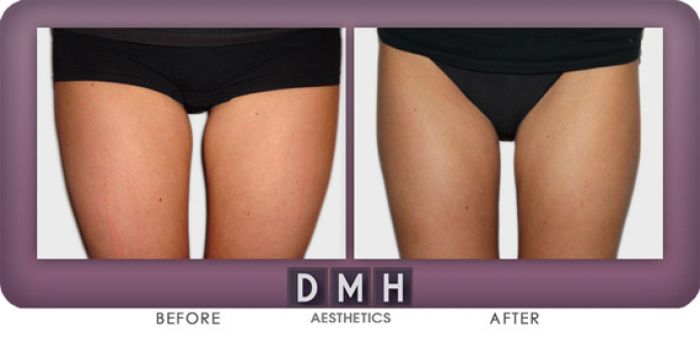 Whether you're looking for the very best in laser hair removal, Botox, Ultherapy or IPL Photorejuvenation (where a broad spectrum light is used to diminish age spots, sun spots, sun damage and freckles), there's a beauty solution offered at DMH for you—and at a competitive price.
Perhaps most intriguing of all is their CoolSculpting treatment—a non-invasive, new way to reduce unwanted fat layers on the body through patented cooling technology. In short: it freezes your fat. For good. Sound too good to be true? Read on.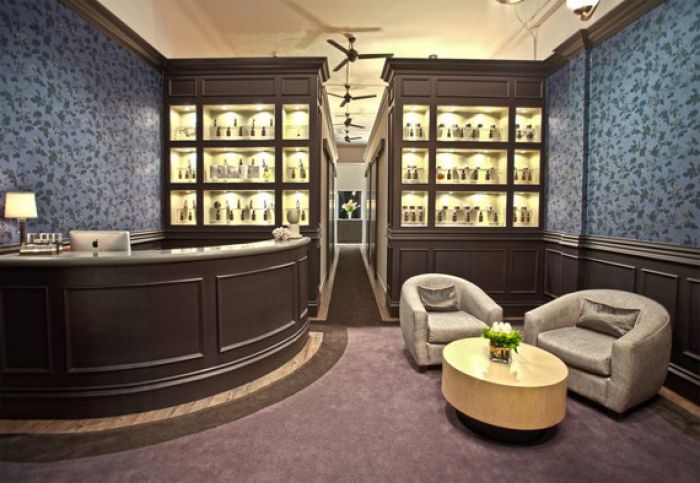 Essentially, it's a 60-minute treatment that gently freezes fat cells to induce a natural, controlled elimination of them entirely. On average, each CoolSculpting procedure results in a reduction of fat in the treated areas, and patients can typically start to see results as soon as three weeks following the treatment. The most dramatic results occur over a period of two to four months. Additional treatments will have more pronounced effects.
Eager to see if this lived up to the hype, I recently headed to DMH to test it out myself. And while I can't speak for the results just yet (I'm counting down the days!), I can attest that the overall experience was pleasant and as painless as possible. The modern décor sets a relaxed mood, and Danny and his staff are friendly and approachable right out the door.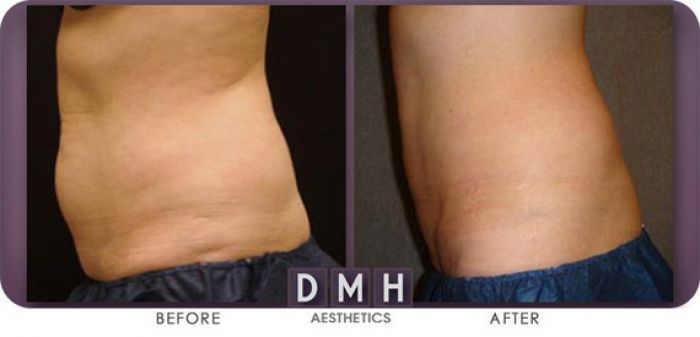 After your initial weigh-in and 'before' pictures, you're comfortably set up with a large screen TV with Netflix for your viewing pleasure, as your unwanted fat is brilliantly frozen to a point of numbing. How's that for multi-tasking? I have to admit, the first three minutes are the most painful (and minimal, at that), and after that, it's smooth sailing. There's zero downtime, although I should warn you that you may experience some slight bruising on certain areas, but nothing that won't disappear on its own after a few days.
All in all, if you're in the L.A. area, I'd advise you to keep DMH Aesthetics on your radar for a fabulously luxe experience that gets the job done—no matter your beauty concern. DMH Aesthetics is located at 111 N. Larchmont Boulevard, Los Angeles, CA 90004. Visit
DMHAesthetics.com
for more information.
Jennifer Chan
Jennifer Chan is a fashion and beauty editor, style expert and on-air host who brings incredible passion and industry experience from years of working for The Kardashians, E! Online, InStyle, The Daily, WWD, Fashionista.com, Real Simple Magazine, ELLE.com and more. Based in Los Angeles, Jennifer is also a style and travel blogger (www.JennChanGlam.com), fashion and beauty expert and on-air cor...(Read More)