By Victor and Mary Jul. 26th, 2012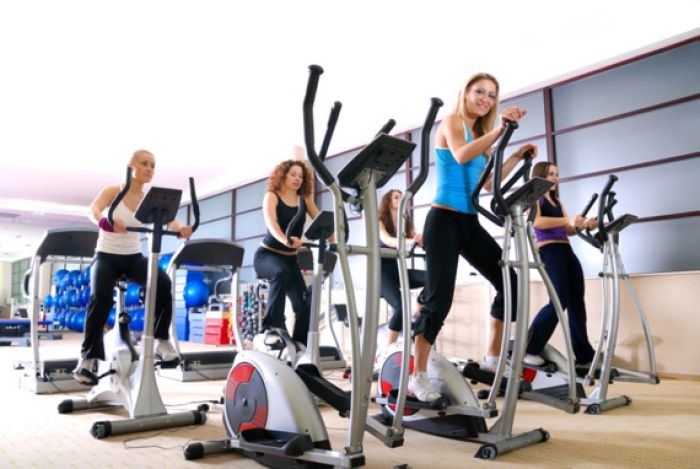 Photos Below Courtesy of FBE SPA
Once you experience it or even encounter the phrase "holistic gym," it seems the only natural progression. Think about it, because it makes sense. Firm Body Evolution ("FBE") in West Hollywood claims the first of its type in the country, infusing futuristic advances in muscle fitness and fat banishment. Meanwhile, applying the same types of technological efficiencies to holistic cornerstones of massage and sauna. Housed on the second floor FBE sits above West Hollywood's ever-vibrant Santa Monica Boulevard with the Hollywood Hills hovering beyond.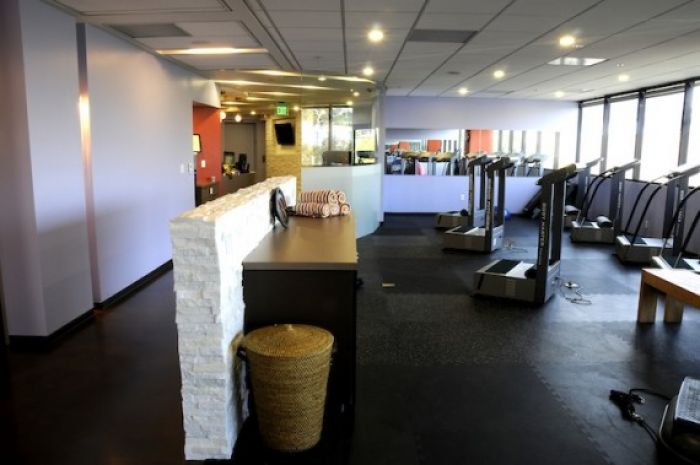 FBE SPA
Stationary, futuristic workout equipment derives its telltale results by oscillation and vibration. These machines still require your muscles to stabilize, exponentially increasing muscle fatigue while sculpting contours. The equipment used during the workout requires minimal time for maximum results, from low intensity and subsequent rejuvenation. "Our philosophy is making everything feel relaxing while getting more done in a fraction of time and detoxifying," says passionate founder, Joseph Harounian.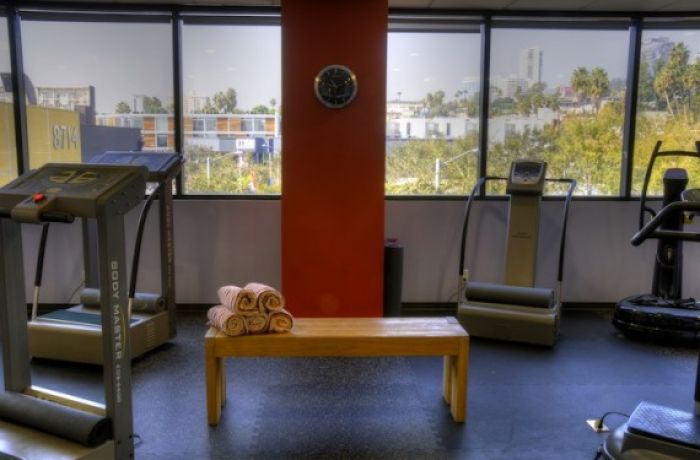 FBE SPA
Joseph's own personal illness sought and found deliverance in Eastern medicine such as acupuncture, nutrition, and herbal remedies. In 2008, he set up his first location to offer alternative, preventive and holistic approaches to health. Upon arrival, you receive a warm greeting and a sip of PURE green tea extract infused with alkaline water (tasty, rejuvenating pH balance).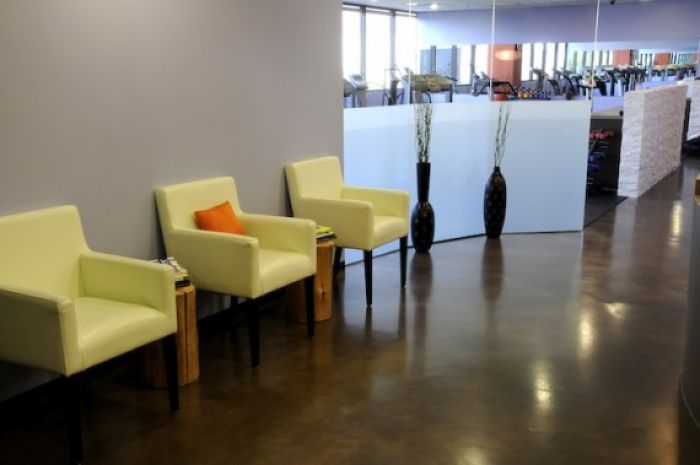 FBE SPA
Joseph explains, "We believe in the mind body connection. Any kind of disorder disease or illness is pretty much caused by stress or being toxic or bad nutrition. And by focusing on all that, there's no reason why you can't live a healthy life." FBE covers all three, staffing a beauty consultant and nutritional guru. Arturo Mesquite PhD, a proponent of The Metabolic Detox, works with members to enhance metabolic function, allowing your body more energy and efficient detoxification—needed balance for the physical aspect of your experience at FBE.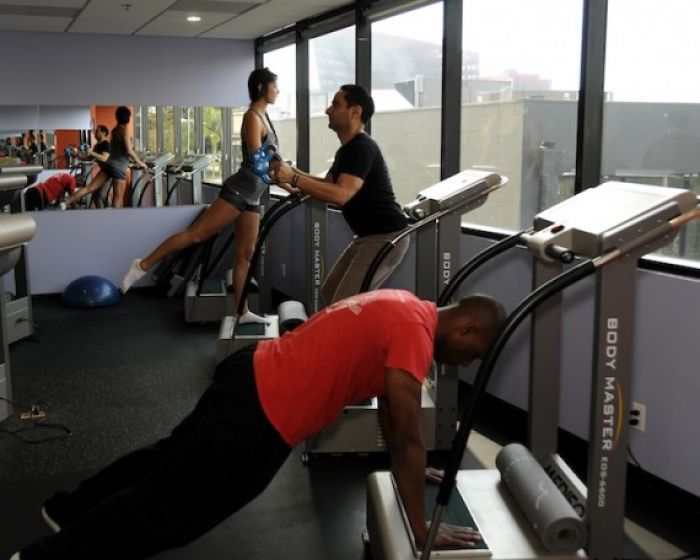 FBE SPA
Before the action begins, you board a space-age scale sprouting tentacle-like handles for the ultimate body reading—your every vital detail read in 45-seconds. Even Victor's previously injured ankle and recent back tweak showed variances in the color readout. Strengths and weakness pinpointed, the FBE team can then direct you to their physical and holistic remedies and reinforcements. The first is the Helix Lateral Machine, which resembles an elliptical machine, but an elliptical machine it is not. The sturdy apparatus requires sliding laterally, completely opening up your hips and challenging every fiber of your legs through your core.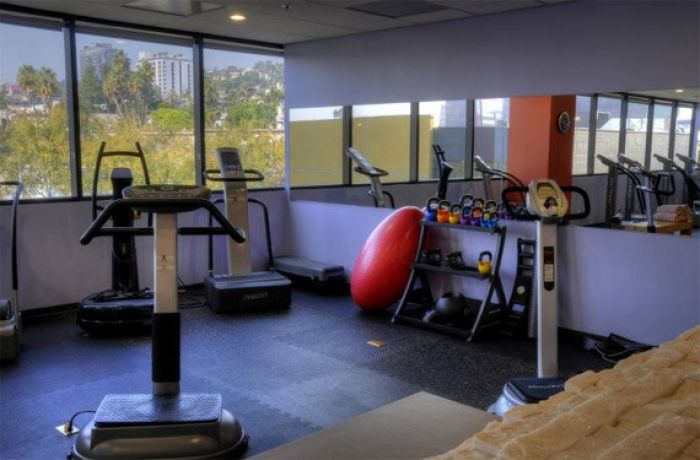 Then onto the unique Whole Body Vibration machine, a high-end vibrating and oscillating workout stand. The ranging resistance and speeds not only engage your muscles through involuntary movement,but tensing on the user's part also. As the seconds pass, fatigue multiplies well beyond traditional movements, and vibrations help release lactic acid, rather than compiling it. Experienced members eventually embrace a multitude of variations on this full-body workout, to include dumbbells, kettle balls, and resistance bands. Joseph further details the FBE's philosophy, saying "That whole gym mentality, no pain no gain does not work for everyone."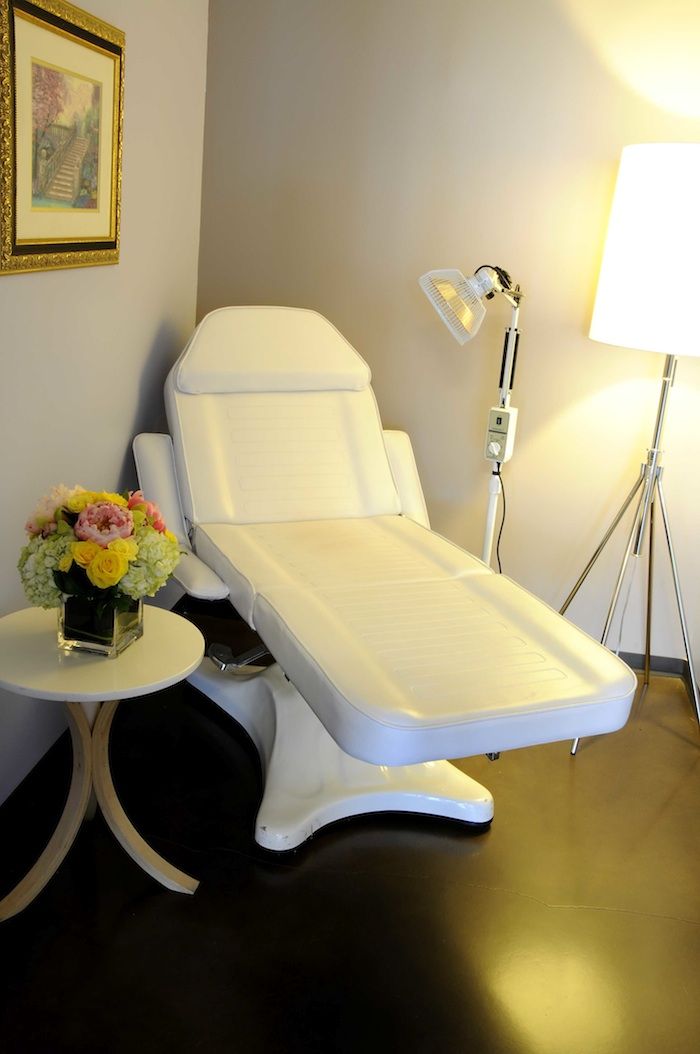 FBE SPA
"In fact," he continues, "your body can handle only so much, then it gives up... getting sore every time and overexerting." Actress Danielle Bisutti, and FBE member, subscribes to their philosophy, making certain she devotes ample time to the recuperation portion of this progressive fitness and body care. Other celebrities (Paula Abdul, Rashida Jones, Sara Ramirez, and Christine Devine) recoup with a Pneumatic Compression massage, vanquishing excess fluids from body tissue and swollen lymph nodes while allowing more absorption of fatty acids. The results are seen in longer, leaner and more limber muscles that feel fatigued, but not sore the next day.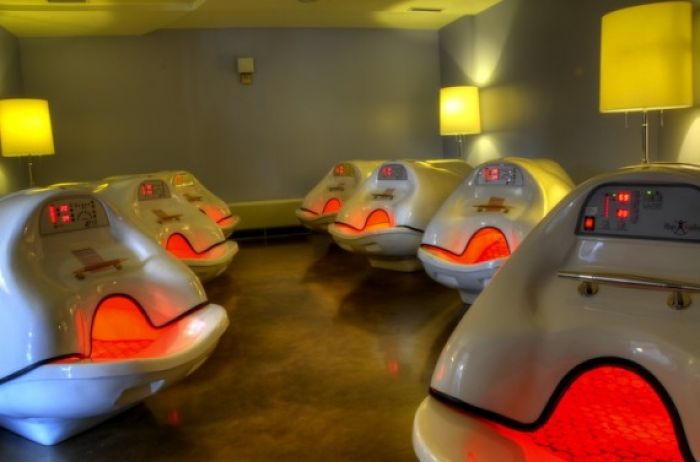 FBE SPA
Finally a personal Infrared Jade Sauna pod offers 30-minutes more of calorie burning, toxin elimination and overall improvement to skin, cardiovascular and immune systems. The individuality of the pod means less heat required, over a lesser portion of your body. Specifically, the shape of the bed allows your head to rest outside of the heat, opening you up to cool, cleansing breaths—basically the benefits of a sauna without the chocking sweat and suffocation.
To learn more visit
FBEspa.com
.
Victor and Mary
Couple and business partners, Victor and Mary, blog and manage La Bonne Maison, a chef-driven catering and event planning company in Boston. Victor and Mary are avid eaters, travelers and outdoor-enthusiasts. As regular contributors to JustLuxe.com they offer their unique perspectives on restaurants, hotels, luxury products, and wellness… they're always on the search for a new angle to cover o...(Read More)