By Victor and Mary Sep. 5th, 2012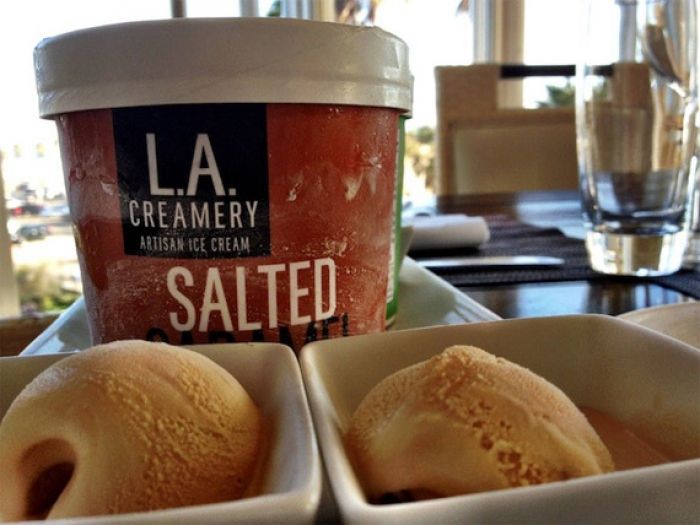 Photo Courtesy of 2Sense-Los Angeles
The masterful mix of milky goodness from L.A. Creamery Artisan Ice Cream now finds residency at Santa Monica's seaside palace and renowned
luxury resort
, Casa del Mar. LA Creamery's co-owner and LA restaurant juggernaut, Adam Fleischmann, embraced the family owned operation, championing an ideal of organic and innovative ice cream flavors. Now local and world travelers alike can enjoy a pint of this artisan ice cream while relaxing poolside, or from a plush guestroom overlooking the Pacific and Santa Monica's famed pier.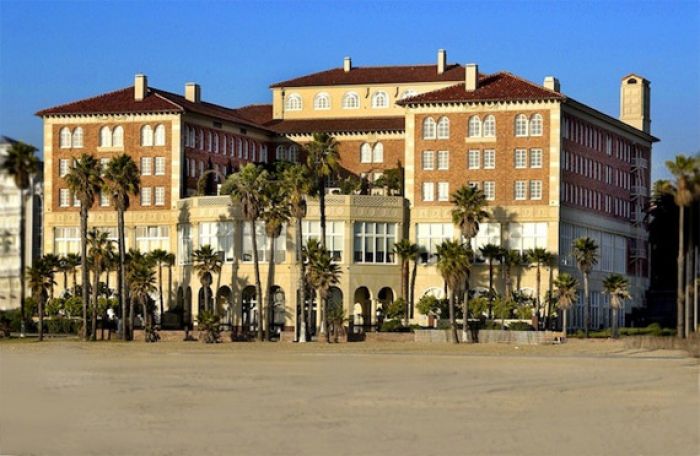 Recently, we took pleasure in visiting the historic Casa del Mar, established in 1926 as a beach club before becoming its present motif in 1999. There, we scooped several of the 10-signature flavors on display. Sourced by Straus Organic Dairy, LA Creamery subscribes to the minimalist movement, rarely including more than five ingredients in any flavor and always omitting preservatives and artificial enhancements.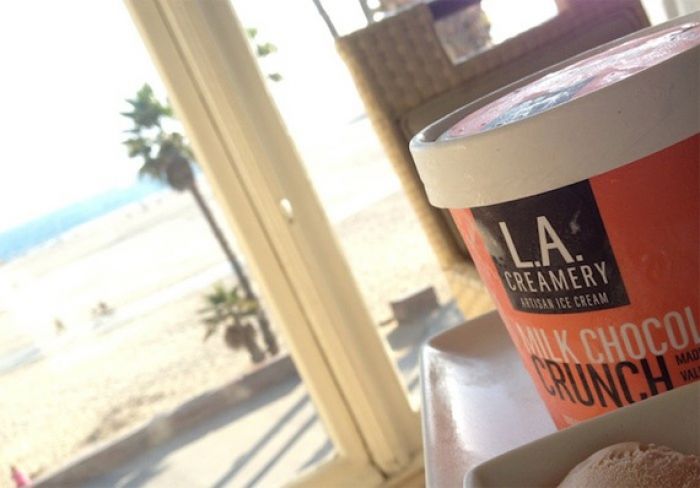 Smooth honey, webbing itself through the creamery's "Honeycomb" flavor made a sweet first impression. But what really iced our fancy were the crunchy bites found in classic Pistachio and memorable Milk Chocolate Crunch. Other offerings included Salted Caramel, Coffee, Cookies and Cream, Banana Chocolate Chunk, Fresh Peach, and Roasted Banana.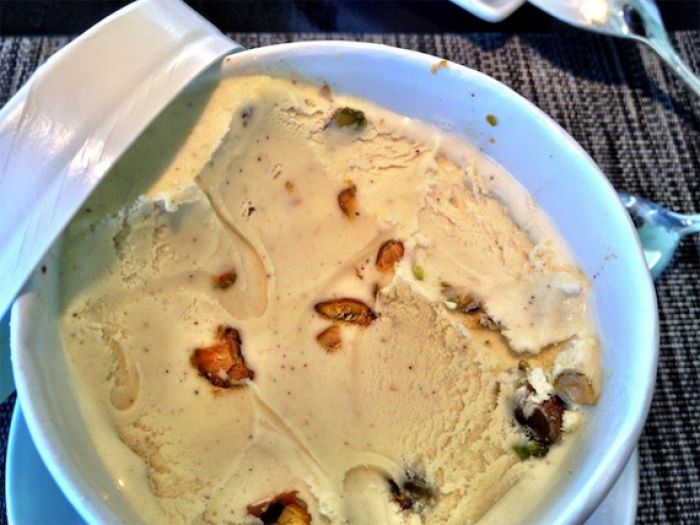 In a location ripe with pleasant weather, year round ice cream by the sea becomes a necessary luxury to say the least. But, if a visit to Santa Monica is not in your purview, order yourself a "package" or two. LA Creamery overnights to anywhere in the United States.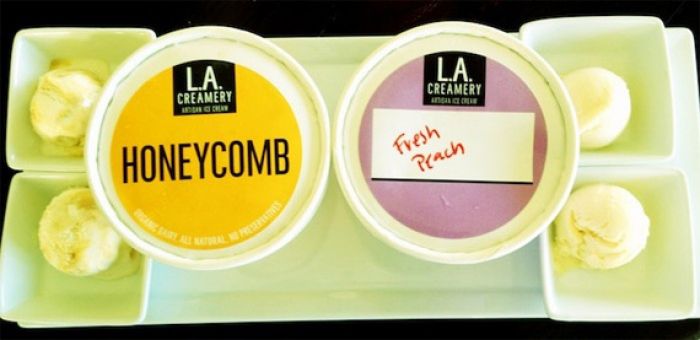 To learn more visit
LAcreamery.com
.
Victor and Mary
Couple and business partners, Victor and Mary, blog and manage La Bonne Maison, a chef-driven catering and event planning company in Boston. Victor and Mary are avid eaters, travelers and outdoor-enthusiasts. As regular contributors to JustLuxe.com they offer their unique perspectives on restaurants, hotels, luxury products, and wellness… they're always on the search for a new angle to cover o...(Read More)