By Sara Cardoza Oct. 18th, 2012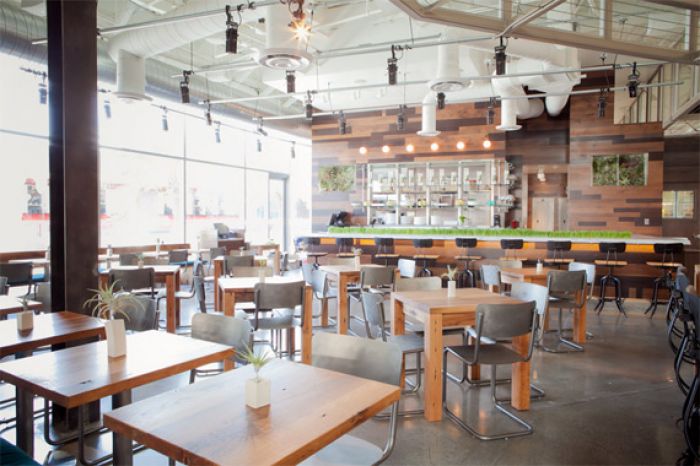 Photo Courtesy of MAKE Restaurant
Do you like it raw? Your food, that is. If you do, then you'll love M.A.K.E, a Santa Monica restaurant dedicated to serving healthy, organic cuisine. Using peak-season produce and local fare, raw food expert and author Matthew Kenney is on a mission to bring the benefits of plant-based, raw meals to Southern California. At M.A.K.E, nothing is heated above 105 degrees in order to preserve the food's most essential nutrients. But just because nothing's really "cooked," and none of your favorite four-legged or winged friends are on the menu, doesn't mean M.A.K.E's approach to cuisine shouldn't be taken seriously. Kenney's ideology towards nutritious meals is as gourmet as it is innovative.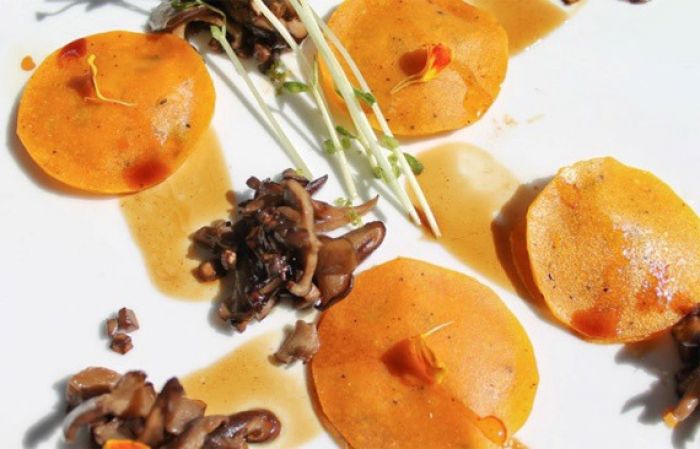 Your mother always told you to eat your vegetables, and getting your daily greens never tasted so good. But don't fear, salads aren't the only thing on M.A.K.E's menu. Diners can enjoy Bartlett Pear Soup, made with celery and juniper oil, or the Heirloom Tomato Lasagna, prepared with layers of pistachio pesto and sun-dried tomato marinara and Macadamia nut ricotta. Even the desserts are healthy here. The Chocolate Walnut Cake is a combination of licorice pear, fennel and sassafras while the Honey Almond Semifreddo is a delicious medley of Concord grape, thyme, and pollen. M.A.K.E also pairs their dishes with cocktails, wine, and beer.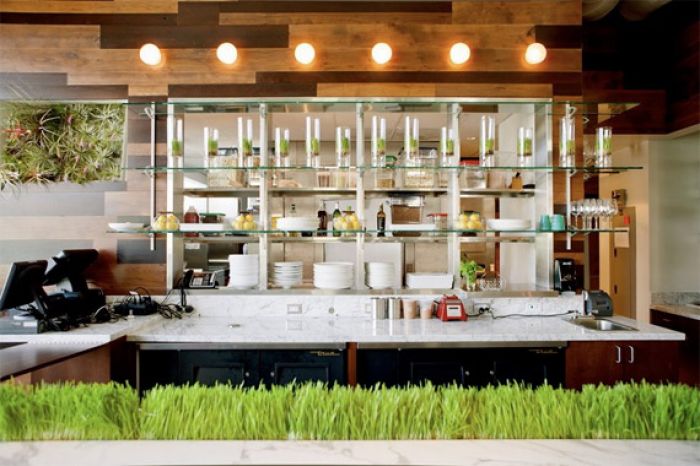 Kenney said, "I hope to illuminate the benefits and desirability of a refined and forward-thinking plant-based diet with the opening of M.A.K.E. Southern California has some of the world's most amazing produce, and I want to share the lifestyle and enjoyment of Raw cuisine in a place where a clean-living culture already exists, and for a community that can appreciate high-quality fare." M.A.K.E will allow guests the opportunity to try a variety of dishes at the restaurant's 12-seat tasting bar, while diners can also enjoy watching the meal preparation going on inside the exhibition-style kitchen.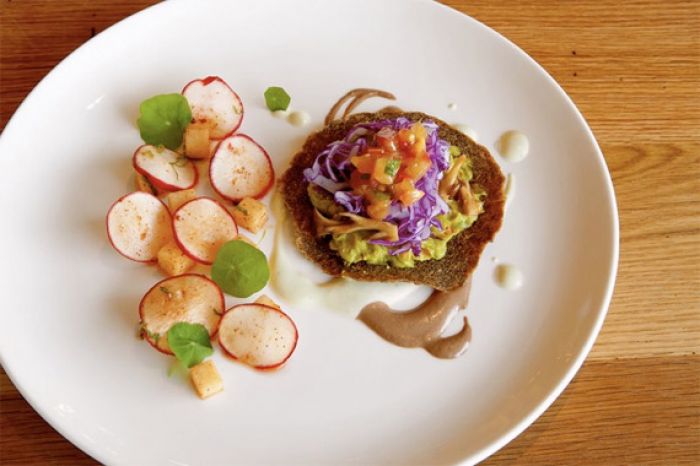 If you're an aspiring chef, or just want to learn Kenney's techniques, the Matthew Kenney Culinary School is located just across the way from M.A.K.E. Kenney was twice nominated by the James Beard Foundation for the Rising Star Chef award and nominated by
Food & Wine
as Best New Chef. State-of-the-art equipment and a flexible on-site and online class schedule allow students a comprehensive learning environment in which to master Kenney's raw approach to cuisine.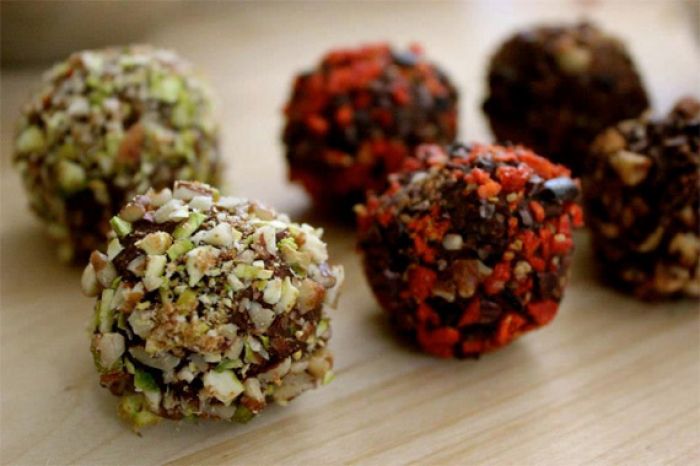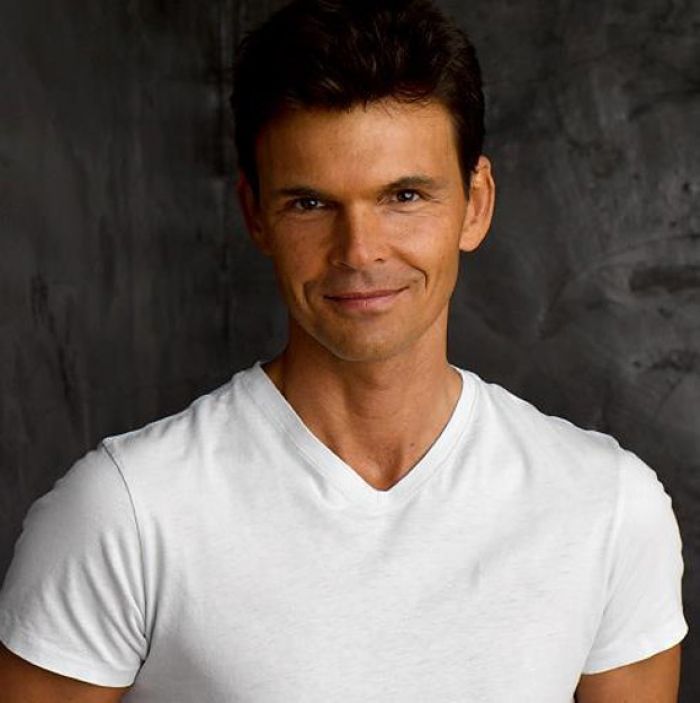 Sara Cardoza
Sara graduated from the University of Mary Washington in Fredericksburg, Virginia with a degree in creative writing. As a military child she spent her childhood living and travelling overseas which shaped her passion for travel, language, food, and intercultural exchange. She has recently joined the JustLuxe editorial team....(Read More)