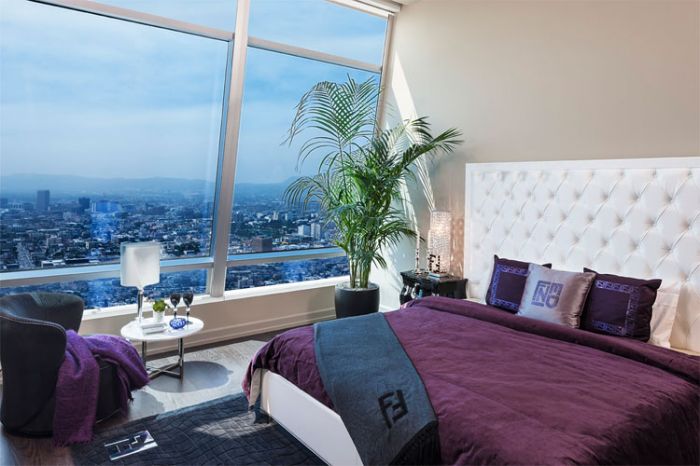 Photos Courtesy of The Ritz-Carlton Residences
The Ritz-Carlton Residences at L.A. LIVE
have created a stunning, new penthouse model high above Downtown Los Angeles. Luxury Living, the exclusive retailer of Fendi Casa, worked with The Ritz to design the 2,396-square-foot Fendi Casa penthouse located on the 50th floor. The one-story deluxe designer penthouse is priced at $3.6 million.
The collaboration of the two luxury brands adds an extra touch of elegance to the grandiose estate.
Fendi
Casa has composed an elegant collection of decor, furniture and various objects that personify the penthouse, making it a one-of-a-kind find.