By James Rothaar Jul. 18th, 2013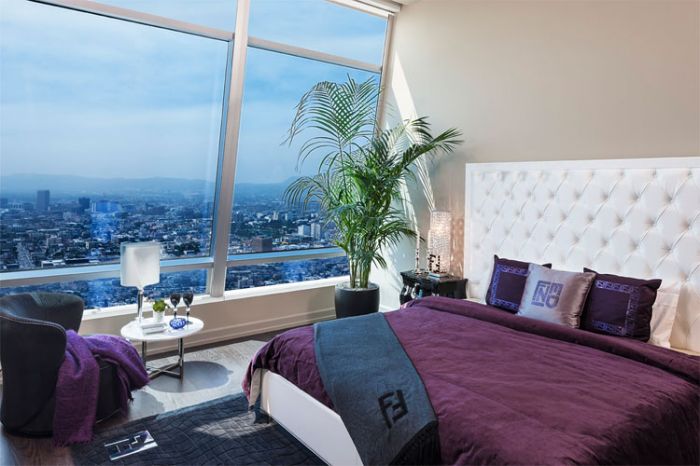 Photos Courtesy of The Ritz-Carlton Residences
The Ritz-Carlton Residences at L.A. LIVE
have created a stunning, new penthouse model high above Downtown Los Angeles. Luxury Living, the exclusive retailer of Fendi Casa, worked with The Ritz to design the 2,396-square-foot Fendi Casa penthouse located on the 50th floor. The one-story deluxe designer penthouse is priced at $3.6 million.
The collaboration of the two luxury brands adds an extra touch of elegance to the grandiose estate.
Fendi
Casa has composed an elegant collection of decor, furniture and various objects that personify the penthouse, making it a one-of-a-kind find.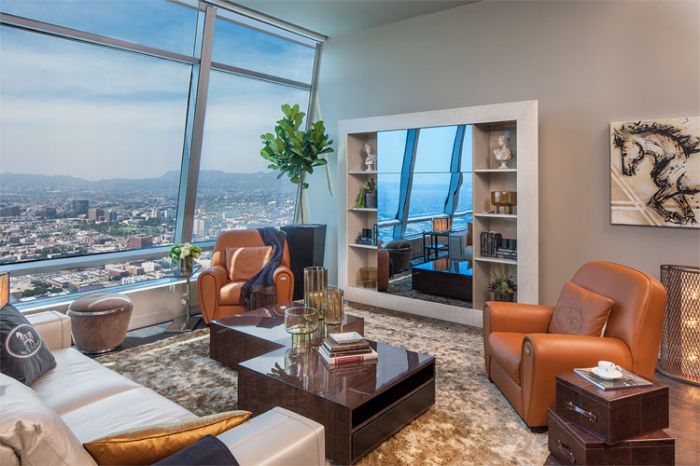 "Uniting with Fendi Casa offers the ideal opportunity to showcase stylish living as it exists only at The Ritz-Carlton Residences at L.A. LIVE," said Kimberly Lucero, VP of sales and marketing at The Ritz-Carlton Residences at L.A. LIVE. "The 12-foot, floor-to-ceiling windows and unparalleled views of this penthouse join perfectly with the Fendi Casa lifestyle, represented by this superb collection."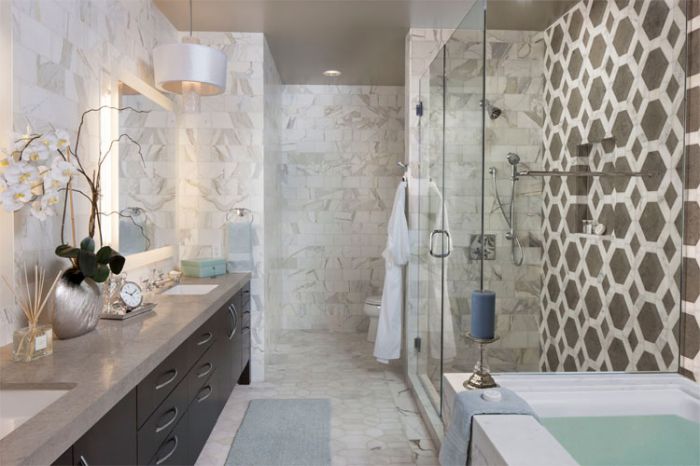 There are only but a few of the penthouse units available at the tallest residential tower in Los Angeles. Fendi Casa combines design with modern style and comfort. There are also still one- and two-story condos remaining on the market, each offering spectacular views of the L.A. skyline. The two-story penthouses are priced between $3.6 million and $9.3 million.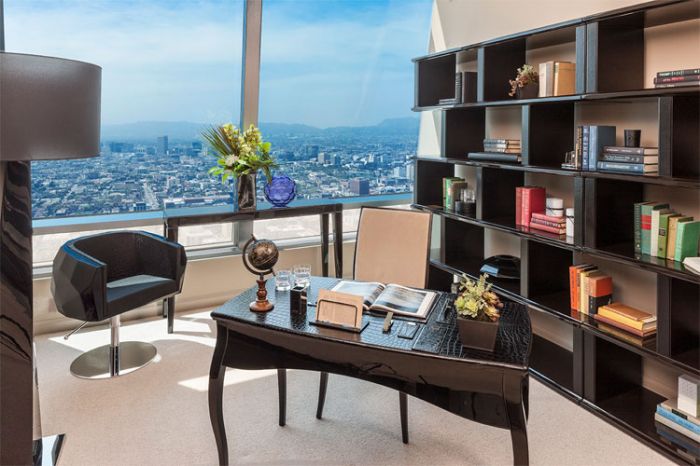 "The Fendi Casa Penthouse at The Ritz-Carlton Residences at L.A. LIVE is the ultimate expression of contemporary luxury and brings elevated living in downtown Los Angeles to a whole new level," said Mauricio Umansky, CEO of The Agency, the brokerage that represents The Ritz-Carlton Residences at L.A. LIVE. "Fendi Casa was exceptional in creating an elegant, couture environment that perfectly complements this one-of-a-kind property. This is now without a doubt one of the most exquisite homes in the city and I can't wait for interested buyers to experience it in person."
James Rothaar
As an independent contractor, James has written content for Justluxe.com and other leading online luxury lifestyle magazines. Rothaar previously served as the senior-tenured staff writer for JustLuxe, having worked with the digital magazine since 2005. He resides in Jacksonville, Florida, and works as an independent marketing consultant and a freelance writer. James Rothaar has an MBA degree...(Read More)