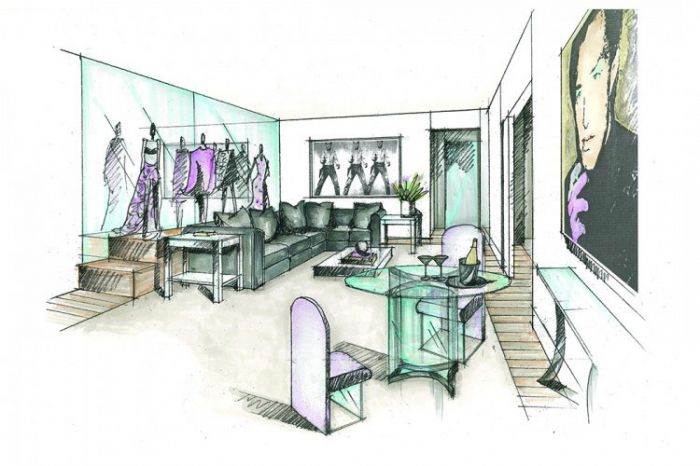 Rendering Courtesy of L'Ermitage Beverly Hills
The L'Ermitage, part of the world-class Viceroy Hotels and Resorts Group, cultivates the aura of a sophisticated private club in its prestigious residential setting amongst the mansions of the rich and famous, has chosen a suitable theme for its offering. The hotel commissioned designer Ken Fulk to evoke the disco decadence of the '70s for its Suite 100. The suite's walls will be lined in silver foil in homage to Andy Warhol's famed Factory, along with high-gloss lacquer, mirror finishes and numerous orchids.

In reminiscence of the flashbulbs that once popped continuously outside Studio 54, an iPad photo booth will be set up so guests can record their 15 minutes of fame and even the closets will be stocked with vintage looks from era-appropriate fashion icons like Halston. Topping things off will be a powder room from Interview Magazine covers and a "Do Not Disturb" sign playing on Warhol's iconic silkscreen portraits.