By Diane Sukiennik & Michael Reiss Sep. 11th, 2018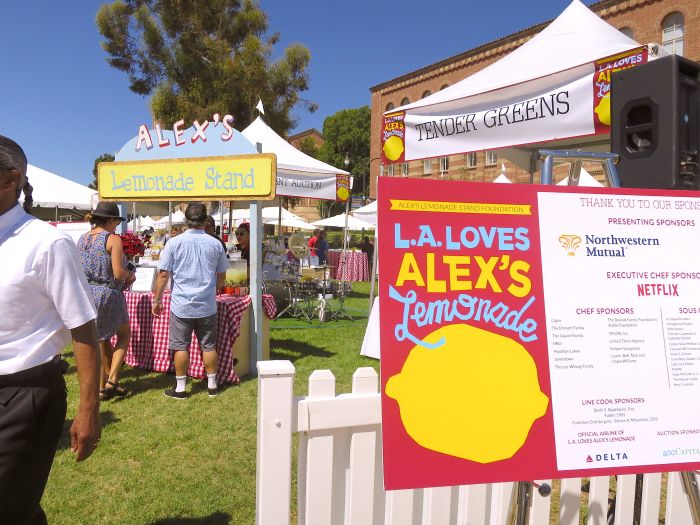 Photo by Michael Reiss
This annual celebrity chef fundraiser supports Alex's Lemonade Stand Foundation, ALSF. It celebrates the exceptionally inspiring story of one child's determination and courage to make her brief life matter. While Alex, from the age of one, was battling cancer, she started a lemonade stand at the age of four to help her doctors find a cure. She and her brothers initially raised $2,000 and before Alex died at the age of 8, she raised over one million dollars and inspired the world to continue the fight. The foundation now supports research that has led to remarkable breakthroughs.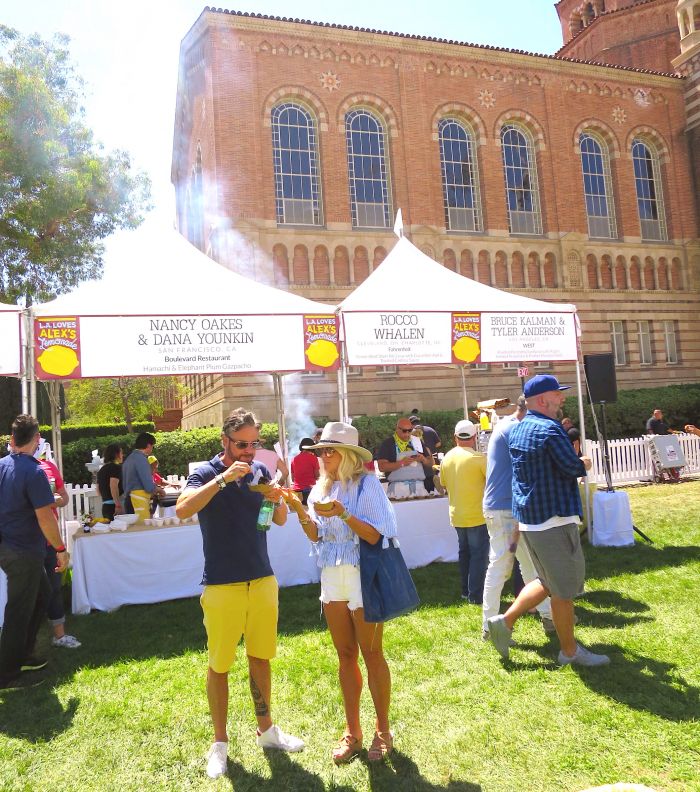 Photo by Michael Reiss
The L.A. event, held each year in September at UCLA, attracts celebrity chefs and mixologists from across the nation, all as eager as the guests to add their efforts to the cause .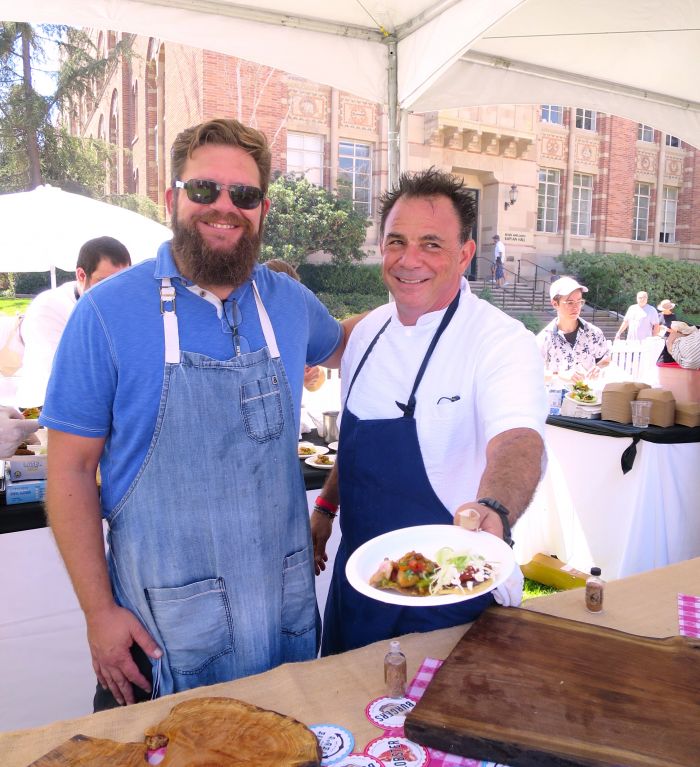 Photo by Michael Reiss
Michael Cimarusti of Providence and Josiah Citrin of Melisse partnered to produce a "Pork Belly and Clam Tostada with Avocado, Chile and Lime."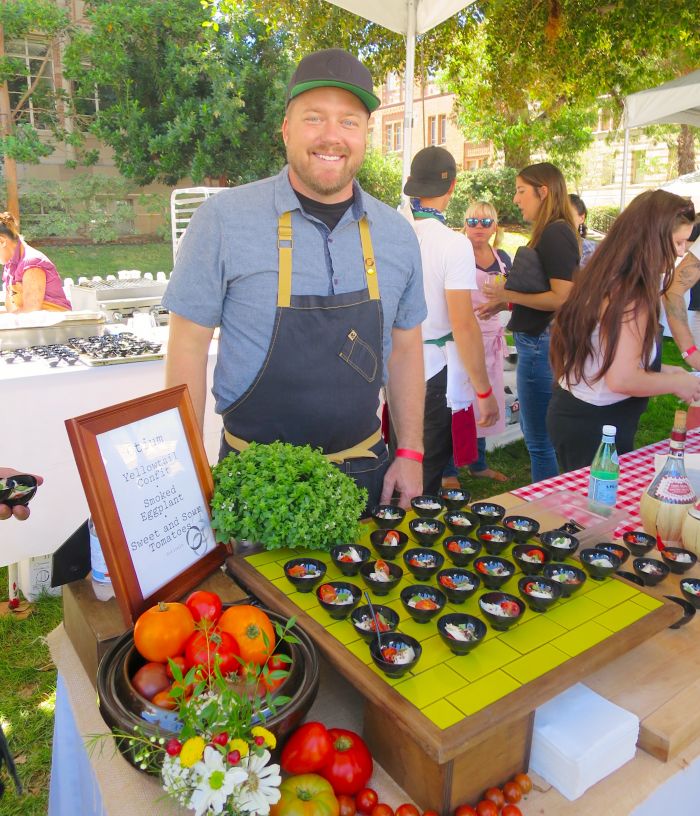 Photo by Michael Reiss
Chef Timothy Hollingsworth of Otium offered a "Yellowtail Confit with Smoked Eggplant and Sweet and Sour Tomatoes."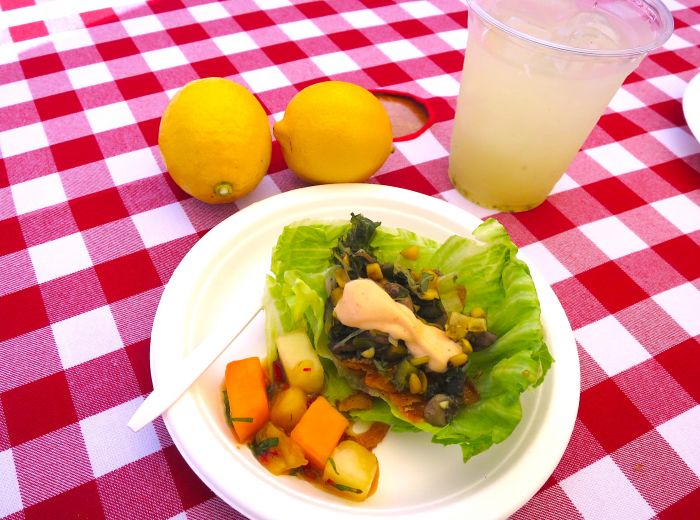 Photo by Michael Reiss
Susan Feniger and Mary Sue Milliken of Border Grill tempted with a "Taco Flaco and Melon Salad."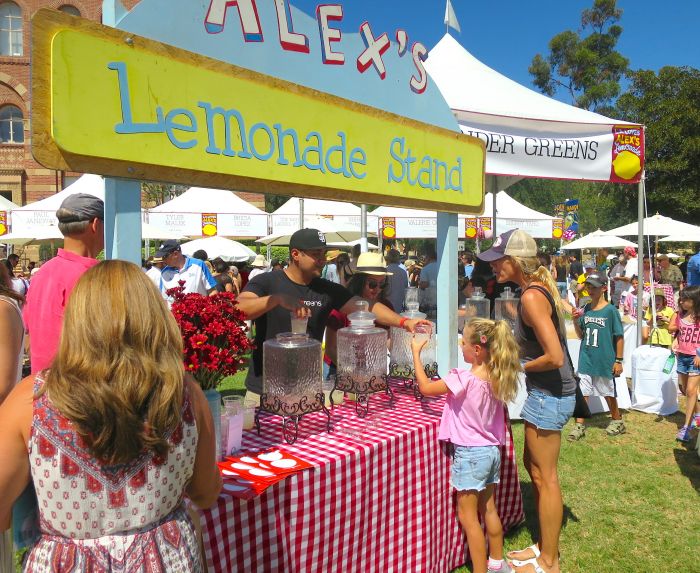 Photo by Michael Reiss
Besides surprising culinary creations, there is lemonade, beer, wine, spirits and creative cocktails.
Between sets of live music, there are inspiring stories of hope and cure. A silent and live auction of jaw-dropping offerings makes this a stellar yearly occasion where last year alone, 1.7 million was raised on this one afternoon.
Los Angeles knows how to make Alex's precious life count! Put this event on your short list for an afternoon-long on satisfaction. Check out Alex's Lemonade Stand Foundation for more information and future schedules.
Diane Sukiennik & Michael Reiss
Diane Sukiennik is an internationally recognized writer, coach, keynote speaker, consultant, educator and licensed therapist. She is the author of The Career Fitness Program: Exercising Your Options, 11th edition, Prentice Hall, the most widely used text in colleges and universities in the subject area. A self-proclaimed 'leisurologist,' she speaks French and Spanish, is an avid world traveler and...(Read More)