By JustLuxe Team Mar. 16th, 2009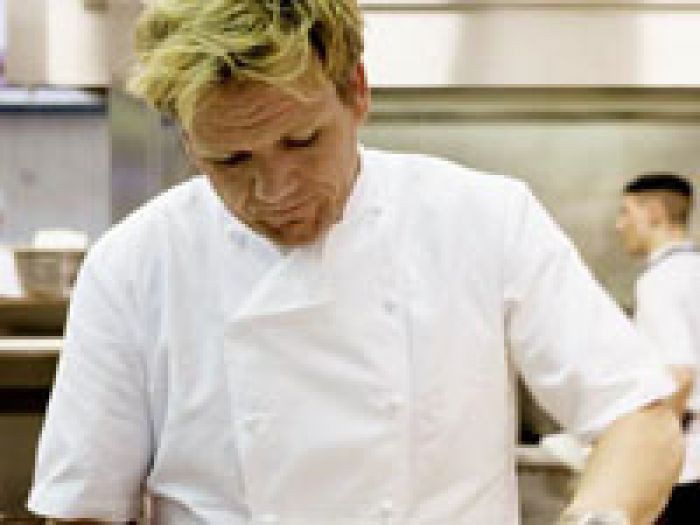 Fine Dining:
Although Gordon Ramsay at The London West Hollywood opened less than a year ago, it seems that the footballer turned chef has already sold the place, citing money woes.
While the restaurant opened to a lot of ruckus, with a pair of London transplants, David and Victoria Beckham attending the opening of their compatriot's LA attempt, it seems that the restaurant has ultimately failed to catch on. Some sources have even reported that the well-decorated space often sports more servers than customers, never a good sign.
Many restaurant goers were disappointed by the fact that Ramsay wasn't a hands-on part of the restaurant and was never there to meet and greet diners. Nevertheless, the restaurant won't be closing and Ramsay's name will still be attached to it. He will still have creative control and change the menus, but won't be a part of the day-to-day running of the restaurant.
According to a statement by Gordon Ramsay Holdings ,"Gordon Ramsay and his team will concentrate on the restaurants, their menu development and the standards of service whilst the Hotel's day-to-day food and beverage operation will be handled by the Hotel's management."
The rumor that the handback is due to money issues in the company and trouble with its loan arrangements, seem likely in the current state of the economy and the fact that Ramsay also handed back control of Maze Prague at the Hilton Old Town hotel last month.
For LxM Carly Zinderman
JustLuxe Team
The JustLuxe Team strives to bring our members and readers the very best in luxury news and conversations. We love to hear your opinions and suggestions, but most of all, we love to interact with you. ...(Read More)