By Nicole Pollard Jan. 20th, 2010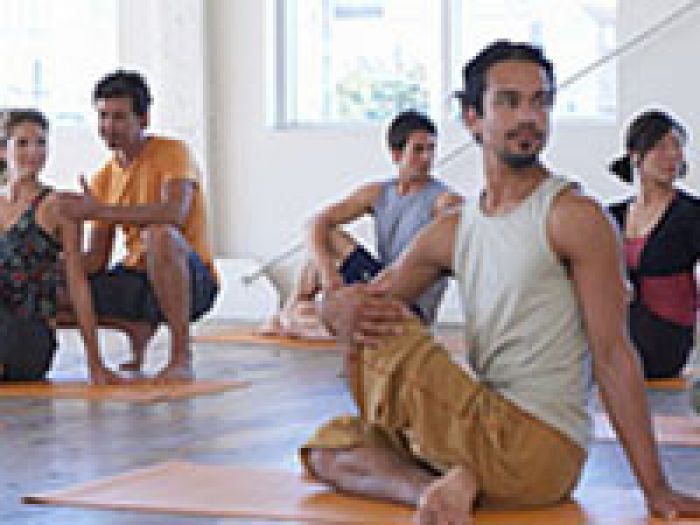 Los Angles City Report:
A Los Angeles is a city of reincarnation - celebrities change personas in the blink of an eye and January is our month to partake. Maybe you have resolved to become more fit, balance work, family and friends and give up a vice or two. Maybe you have resolved to see more of the city, partake in it's abundant social events, restaurants and natural beauties. What ever the case, this is the month to become your best self. Below is your city guide to starting of 2010 with a bang!
New Years Resolution #1: ROCK YOUR BODY
You only have one life and one vessel to take you through it so why not find the "best work out money can buy". Private personal training with professional boxer, Garth Redwood offers a no nonsense approach to exercise delivers a challenging, functional and fun workout that never gets boring at his Marina Del Rey gym, Redwood Athletic. It's only January but summer is around the corner.
redwoodathletic.com
New Years Resolution #2: CALM YOUR MIND
If you have spent the last month thinking about everyone else on your holiday list, it's time to start thinking about someone else, YOU! Take one hour each week to get pampered and the results will be immediate. Our choice is an in-home massage from Los Angeles based Spa Connections. This mobil spa provides an array of bespoke spa services that are sure to relax and refresh in the comfort of your own home. It has been rumored that Giselle Bündchen indulges in massage 3-4 times per week and it shows on her radiant skin despite her crazy work schedule. Pamper without leaving the house for a younger, more radiant you.
spa-connections.com
New Years Resolution #3: DANCE LIKE NO ONE IS WATCHING
On January 28, the renowned Chicago-based Joffrey Ballet returns to the Music Center for four full-length performances of Sir Frederick Ashton's Cinderella at the Dorothy Chandler Pavilion. Performed in three acts, this timeless rags-to-riches story is brought to life by one of the most respected classically trained dance companies in the world and features a moving score by Serge Prokofiev and spectacular sets and costumes designed by David Walker.
musiccenter.org
New Years Resolution #4: APPRECIATE THE ARTS
January has been declared Los Angeles Art Month and here are two ways to partake:
For those of you who truly believe that football is an art, this exhibit is for you! Going on now, the Annenberg Space for Photography in Century City shines a light on the artistry of sports photography in Sport: Iooss & Leifer. The exhibit features the work of Walter Iooss and Neil Leifer, preeminent sports photographers who have captured iconic images of athletes such as Muhammad Ali, Michael Jordan and Serena Williams. More than 80 photographic prints are included in the exhibit; a digital projection gallery presents several hundred more of their photos and video interviews with athletes and artists.
annenbergspaceforphotography.org
The 15th annual Los Angeles Art Show is largest art fair on the West Coast draws more than 35,000 visitors and 130 international exhibitors to the L.A. Convention Center downtown. Peruse more than 15,000 works spanning historical periods, genres and cultures, and enjoy lectures, a sculpture garden and more.
laartshow.com
New Year's Resolution #5: EAT YOUR HEART OUT
January 24-29 and 31-February 5, foodies will be out in full force for the twice yearly Dine L.A. Restaurant Week where fine dining establishments across the city offer special menus and pricing to entice diners. With over 260 selections, it may almost be possible to try every new restaurant in the city.
dinela.com
Nicole Pollard
President
LaLaLuxe.com
JustLuxe
Contributor

Nicole Pollard
A veteran Angeleno and style visionary, Nicole Pollard created the concept for her luxury lifestyle and shopping experiences based on her own adventures abroad. Many passports and wardrobes later, Nicole has returned to Los Angeles to share her passion with the world. With a background in entertainment, over nine years experience in the luxury lifestyle sector and a client list that spans from A...(Read More)