By JustLuxe Team Jan. 27th, 2010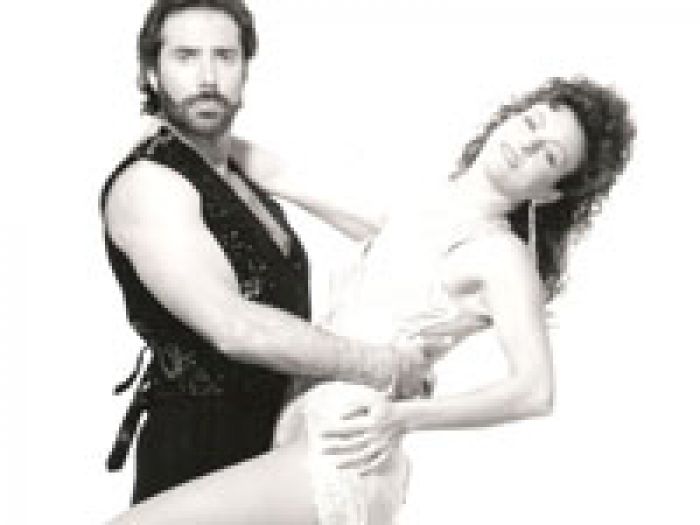 Los Angeles News:
Over the years, dance has undergone many transformations, but will always remain a form of self-expression. With endless styles, dance is an art form that can take years to master and John Cassese is an instructor that has spent years teaching these styles to his lucky students.
John Cassese has become known as Los Angeles's Dance Doctor, teaching the steps to Hollywood royalty both in and out of the spotlight. His work has brought him everywhere and in touch with everyone, including Hugh Heffner and Holly Madison, who wanted a private lesson at the Playboy Mansion, Adam Sandler who needed a few pointers for his wedding, and endless events where he has choreographed for the biggest names in film and television.
"The thing I love about my business is that I get to make people happy," John says about the perks of taking an inexperienced dancer through the steps of using their body more freely and gaining the confidence to dance more publicly, whether it be for their wedding or more casual social events.
But the benefits to the dancer expand far beyond the dance floor. The increased confidence gained in the studio will be felt long after you leave and that raised level of self-esteem will make itself a part of your daily life, from going to work to going to a party, your new body-awareness and social poise will transform your outlook on everyday life.
While Cassese has students that range from the soon-to-be newlyweds to actors and actresses perfecting the moves for a dance scene on film, not all of his students are there just to learn the choreography, many treat the studio as a gym.
Yes, it's the New Year, and a lot of us looked in the mirror on January 1st and made the mental note to finally sign up for that gym membership. But maybe it is time to look into something a little different, something outside the box that won't get repetitive or boring: this is what a lot of Cassese's students have done and have remained loyal studio-goers for years. From ballet to salsa to ballroom, dancing is physically challenging and you will have no problem working up a sweat. Regardless of age, experience or ability, your lessons are customized to your pace and comfort level to ensure that you take away from the studio what you went their to achieve: a better understanding of body movement and an increased confidence that will carry over into many aspects of your life. If you are looking to learn, who better to teach than the Dance Doctor?
For
JustLuxe
Kate Prihoda
JustLuxe Team
The JustLuxe Team strives to bring our members and readers the very best in luxury news and conversations. We love to hear your opinions and suggestions, but most of all, we love to interact with you. ...(Read More)