By JustLuxe Team Feb. 9th, 2010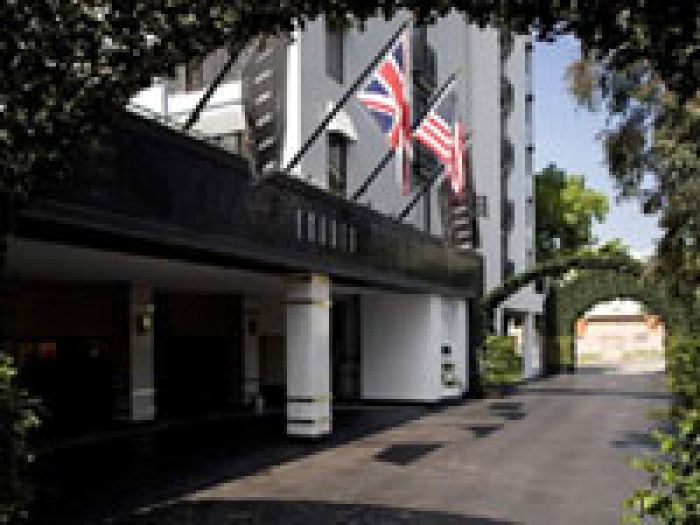 Luxury Hotels:
From Hollywood to the Santa Monica Pier, the number of luxury hotels in Los Angeles proves to be endless. For each landmark hotel that has been around for decades, it seems as though there is an equally lavish, yet more contemporary hotel out there vying for your business. So, the question is: which luxury hotel is right for you? Taking into consideration both classic and modern luxury, we've rounded up some of our favorite hotels in Los Angeles.
The London West Hollywood
The London West Hollywood is actually the newly transformed Bel-Age Hotel renamed. This Hollywood glamour hotel has been renovated to blend the old style charm with modern sophistication. The hotel's decorum and ambiance have been carefully preserved while interior design has been re-modernized by the renowned David Collins studio.
From posh interiors to the ultimate in fine dining, The London has it all. You can bet you won't be hard-pressed to find A-list celebrities clamoring to stay and dine here. Why don't you join them?
The Huntley Santa Monica
The Huntley Hotel is an ultra-luxury boutique hotel on the beach in Santa Monica that is the pinnacle of Southern California beach living at its finest. The hotel's sign-in sheet serves as a testimonial of its vaulted status among jetsetters and affluent travelers. Its legacy is legendary with accolades aplenty from numerous highly regarded publications, such as Condé Nast Traveler, Travel + Leisure, and Forbes.com. Every inch of the uber-posh inn is in sync to its bigger-than-life presence.
Terranea
Terranea Resort houses a staggering 582 rooms, comprised of some of the most opulent and lavish living spaces you'll experience on a vacation. The resort offers many different styles and types of rooms to fit your needs exactly. From guestrooms and suites perfect for that romantic and relaxing getaway you and your loved one have been waiting to take, to sprawling villas, casitas, and bungalows, providing you and your family a true home-away-from-home for an unforgettable vacation or a summer of exceptional beachfront living.
Four Seasons Hotel Los Angeles at Beverly Hills
The Four Seasons Hotel Los Angeles is the essence of style, blended with a relaxed Californian attitude, situated in a calm palm-lined residential area, just minutes away from Rodeo Drive and Robertson Boulevard, simply an ideal refuge in the heart of Beverly Hills.
With a newly completed $33 million renovation, the Four Seasons Los Angeles at Beverly Hills is now more opulent than ever. Renovations include an extensive overhaul to the 285 guestrooms and suites, The Ballroom, Windows Lounge, Cabana Restaurant, and pool with new private cabanas. The hotel also features Culina, Modern Italian, a new independent restaurant, slated to make its debut in early March.
Here, guests may relax in a backdrop of tropical landscapes and breathtaking views, pampered by the hotel's luxurious surroundings and impeccable service. Guests at the Four Seasons will feel like the stars, who are in fact frequent guests of the hotel.
Ritz-Carlton, Marina del Rey
The Ritz-Carlton, Marina del Rey puts visitors on one of the most desirable beachfronts of the continental USA. All guestrooms offer a sensational view of the marina, the ocean, or both. The Ritz-Carlton Suites on the top floor offer more than 1,300-square-feet of living space. The onsite full spa has eight treatment rooms, including a massage suite for couples, plus a cardio and weigh-lifting area that overlooks a waterfront swimming pool.
Located between Venice Beach and Playa del Rey, its proximity from Los Angeles makes it appealing in more ways than one. It is close enough for easy access to "LA-LA land" yet sufficiently distanced to escape the madness of the buzzing metropolis. Did you know that the largest manmade harbor in the world is in Marina del Rey?
While these are just some of our favorite hotels in Los Angeles, there are plenty more worth checking out. Find more
Los Angeles Best Hotels
now.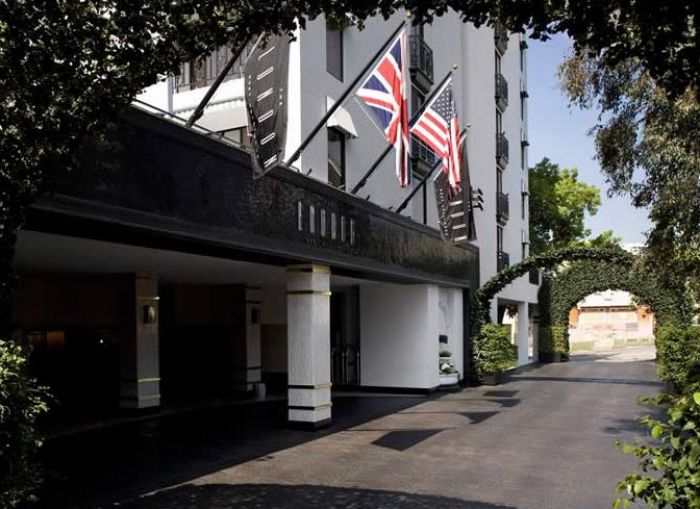 The London West Hollywood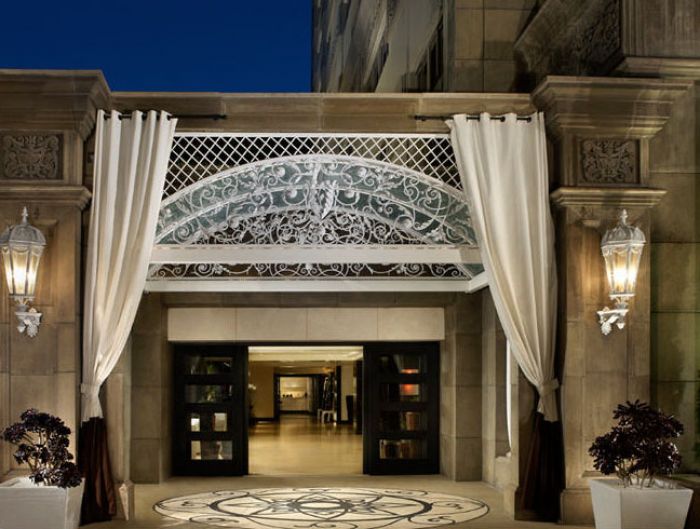 The Huntley Santa Monica

Terranea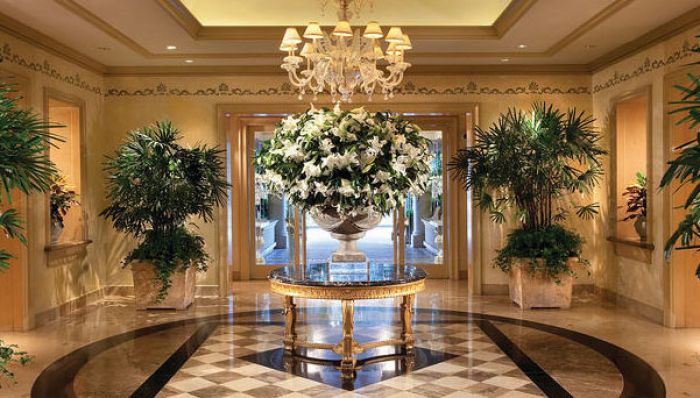 Four Seasons Hotel Los Angeles at Beverly Hills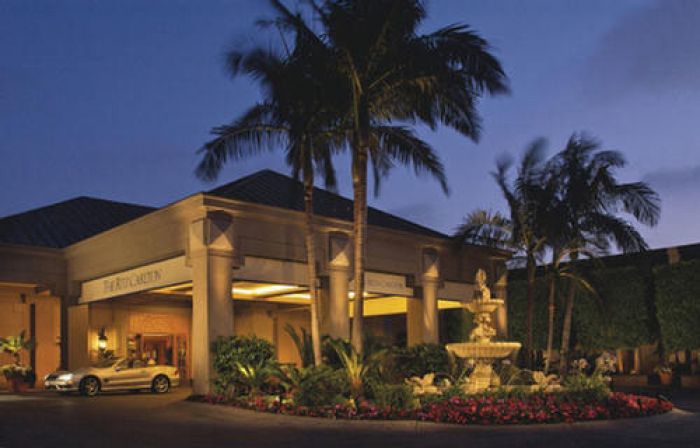 Ritz Carlton Marina del Rey
JustLuxe Team
The JustLuxe Team strives to bring our members and readers the very best in luxury news and conversations. We love to hear your opinions and suggestions, but most of all, we love to interact with you. ...(Read More)