By Nicole Pollard Jul. 6th, 2010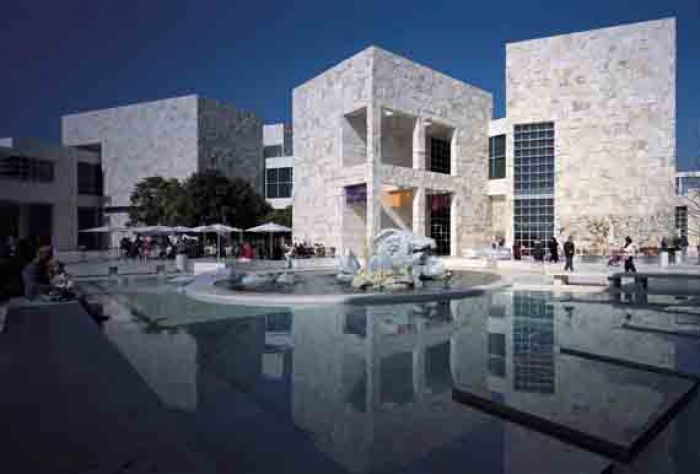 City News:
The luxe of the luxe, and the best of the best, can be found at the exclusive West Hollywood's SoHo House. And by exclusive, we mean you need to apply for a membership to this sanctuary in the sky above the
LA skyline
. Upon paying your membership fee, you will have access to their Club Bar and Sitting Room, as well as their Rooftop Garden, along with all the amenities of their concierge services. Luxury comfort seems to be their motto, as the leather studded library chairs, which fill their dinning and clubroom, are aching for you to sit down and stay awhile.
Everything in Malibu is already pretty hush-hush. They know they have it good and they like to keep it that way by creating super luxe and super exclusive events . One of their best-kept secrets is the annual Malibu Arts Festival, July 24-25, 10am-6pm, outside the Malibu Civic Center. Here you can browse the creative outpouring of painters, sculptors, photographers and jewelers, while listening to live music and relaxing in the 'Wine Garden,' where wine tasting from local vineyards is a must.


Hollywood is the pure glitz and glam of Los Angeles, and movie premiers are no exception to this rule, but come July, you can get your dosage of a glitz and glam premiere with some artistic depth, as the Los Angeles International Short Film Festival roles into town, July 22-30, at the Laemmle Sunset 5, located in the heart of the glam Sunset Strip. It is the largest short film festival in the world, and is a must-stop for all budding filmmakers. Be ahead of the curve by discovering the next big name.

The Getty looks out over the vast expanse of Los Angeles while housing some of the premiere artist from past centuries. Meander through their travertine architecture and expansive gardens and do not miss their special exhibit on the painter and sculptor Jean-Léon Gérôme (1824–1904). It is the first comprehensive exhibit of his life works in nearly 40 years.

To satisfy your nightlife craving, hit up the newly opened LA outpost of Angeles and Kings, 1708 North Las Palmas Ave. This is the fourth location, after music-biz co-owners found success with outposts in New York, Chicago and Barcelona. Sip on one of their 'gentleman's cocktails' while enjoy gourmet burgers and tapas in this wood oak infused hipster local.


Los Angeles may have the movies, while New York has the theater, but recently some big names have been strutting their stuff across the LA stages. The Geffen Playhouse is running Love Loss and What I Wore through August 1st. Written by Nora and Delia Ephron, this play chronicles a bevy of women's funny and poignant stories by the clothes they wore that trigger their memories. Think Sex and the City but with less cosmo and more poignancy. Rita Wilson headlines the show, and you'll be sure to recognize the rest of the cast from their time in front of the camera.

Nicole Pollard
A veteran Angeleno and style visionary, Nicole Pollard created the concept for her luxury lifestyle and shopping experiences based on her own adventures abroad. Many passports and wardrobes later, Nicole has returned to Los Angeles to share her passion with the world. With a background in entertainment, over nine years experience in the luxury lifestyle sector and a client list that spans from A...(Read More)