By Carly Zinderman Jul. 6th, 2010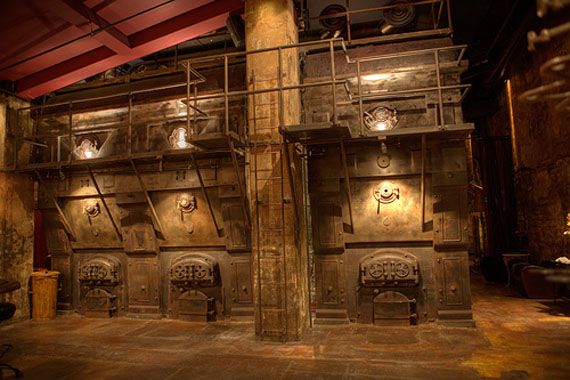 City Guides:
With all the celebrities that the LA area boasts, it has a frequently rotating cast of nightlife options, from late night dining and bars to clubs. These are the newest offerings from the widespread
City of Angels
.


Mignon Wine Bar
Offering the charm of Europe in what was once a tailor shop, Mignon means small in French. While the space in downtown LA might be tiny, the rotating list of Old World wines isn't. Indulge in a taste of this and that as you nibble on offerings like charcuterie, tartines, salads and cheeses into the wee hours of the morning.

Area
A hit with Hollywood heavyweights, celebrities, and partygoers alike, Area features a very open, airy space with a classic Mid-Century Modern decor and a decidedly residential feel. Banquettes and sofas creates intimate seating areas which surround the dance floor and flanking the club's two bars, perfect for guests to socialize and enjoy the club's premium bottle service. An outdoor patio, visible from the club through a clear glass wall, allows guests to enjoy the cool night air at several private seating areas. Area also provides the ultimate five-star level of personalized service for its clientele, from SBE Nightlife Group's signature VIP treatment to premium bottle service.

The Edison
The Edison celebrates an era of invention and imagination—the blending of science, art and industry. Enjoy Artisanal Cocktails and a select menu of Signature Food in an in and Industrial Cathedral crafted from the architectural artifacts of LA's first private power plant. Experience LA's legendary nightlife in one of the world's most unique and visionary spaces.

Winston's
Winston's offers an NYC vibe on the left coast. With dark paneling and dim lighting, the place is a favorite for industry insiders. An impressive drink menu and luxurious ambience belies the laid-back vibe that the place offers.

Cha Cha Lounge
Cha Cha Lounge in LA's hip Silverlake neighborhood is the Los Angeles version of the Seattle landmark. With a diverse history of Latino and cross-dressing, the lounge pays homage to its history with fun 80s Tiki décor and loud music. The place is a favorite for locals to hangout including actors like Jake Gyllenhaal and Ryan Gosling.
Carly Zinderman
Carly Zinderman is a Senior Staff Writer for JustLuxe, based just outside of Los Angeles, CA. Since graduating from Occidental College with a degree in English and Comparative Literary Studies, she has written on a variety of topics for books, magazines and online publications, but loves fashion and style best. In her spare time, when she?s not writing, Carly enjoys watching old movies, reading an...(Read More)