By JustLuxe Team Jul. 15th, 2010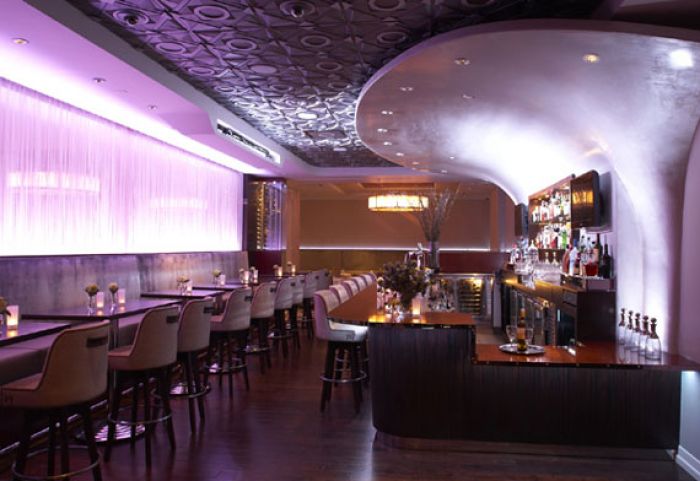 Nightlife:
One would expect a dark downtown alley or a discreet entrance that required a code, special knock or secret handshake to gain entrance in the new supper club in
downtown LA
. Au contraire! After a few missed spins around the block, we finally parked it on the corner of, you guessed it, First & Hope and found ourselves in a small mini strip mall in downtown LA.


In the corner of the enclave, across from the Walt Disney Concert Hall and the LA Music Center was the Art Deco styled Supper Club. It was not what we expected, nor was anything else we experienced throughout the night.

This evocative spot in the heart of The LA Theater District was abuzz on a Sunday night. The back cabaret styled room was busy, booked up by the youthful leader of the LA Philharmonic. Star Gustavo Dudamel who was very casually dressed was jumping up and down with reckless abandon late on a Sunday afternoon to iconic 80 styled music. It was a slightly different slant than his tux and tales, animated boy wonder look that we have become accustomed to. It oddly made sense as First and Hope, first and foremost is full of fun.

Business Partners Terry Brewer and Parker Martin together with chef Shelley Cooper and LA s own bar stars Marcos Tello and Aidan Demarest of Tello/Demarest Liquid Assets cocktail have created a slice of sexy food and beverage heaven in downtown LA.

This 40 and 50 styled supper club serves elegant Southern styled comfort food with a twist. The guiltless menu is as expected, filled with fun.

First and foremost, they are all about the Mac and Cheese. We were too as its knee weakening. You can choose between Fiscalini Xtra Mature Cheddar, Benning Goat Cheese, or Cahill Farm Porter Beer Cheese. Sticking with a state of decadence, we chose all of the above.




Praise the Lard is not for the faint of heart. If you so desire, their Crispy Pig ears over Heirloom Tomatoes, Bourbon-Braised Pork Cheeks with a Crisp Soft Egg, Kurobuta Pork Belly over Creamy Grits christened with warm Maple Dressing are sure to warm and perhaps break a Southern heart.

Other decadent offerings at dinner are Duck Duck Goose, Hamburger and its Helpers and Lobster Mignon. Our group started with a family style approach yet everyone remained greedy and guarded over their own choices.

The food was a truly satisfying diversion, but we were there for the cocktails. We settled in for a spirited night in the front bar with the wildly Irish yet technically American Sean Ryan Hamilton who wowed us with his wit, mischief and St. Germain cocktails. He shared both his signatures recipes and recipes from the First & Hope bar menu. He claims that St. Germain is the love of many bartenders lives as it can fix a flawed drink or make a great one. We did not argue.

Mr. Hamilton was the leader of the bar band with a UN back up from Australia, North Carolina (technically another country) and the real Ireland with Andy, the savvy Irish sommelier and man handler of the enomatic wine tasting machine with over 30 wines on deck and on immediate pour. If you want your wine cup to runneth over Andy is just the Irishman to chat up as he is eno savvy and has the eno key to turn the love on.

A few or shall we say several drinks in, First & Hope quickly became first in our cocktail book. The lovely Sean Ryan Hamilton kept us in a state of elated. We started with the fresh Jalisco Flower, the perfect summer poolside cocktail with a Tequila kick and a crisp champagne finish.




Midway we jumped right in to the feisty Romulus & Remus made with equal parts St. Germain and Domaine de Canton in honor of the rivalry shared between brothers everywhere, both historically and the at odds modern siblings behind the two famed spirits today.

Last, we sipped on yet another summer sipper the Pink Lavender. Like any seductress, you need to watch this one as she sneaks up on you. She is insanely sexy, easy on the eye and on very pleasing to the palette. Several slipped in before we knew it. A pitcher of these by the pool will please any sophisticated imbiber.

Dip in to this sultry supper club any night of the week for cocktails, delicious dishes and the live entertainment. For more madness or directions on where to slip in for a sip yourself, go to: First and Hope The First & Hope Supper Club: 710 W 1st Street, Los Angeles; (213) 617-8555.

If you want to try these Cocktail Recipes at home:

Jalisco Flower(On First & Hope's Brunch List)
In a tin add:
.5 oz. Blanco Tequila
.75 oz. St. Germain
1.5 oz. Fresh Grapefruit Juice
Shake & strain into cocktail coupe
Top up with champagne
Garnished with a grapefruit peel


Romulus and Remus Named after the Roman mythology story based upon the two sons of a Trojan prince who hated each other. It has equal parts St. Germain & Canton...thus the name based on the spirited rivalry between the contemporary brothers.

Muddle 8-10 blueberries and 2 lemon
wedges in a tin
Add .75 oz. St. Germain
Add .75 oz. Canton
Add .75 oz. Pear Vodka
Add ice and shake and strain into a Collins or highball glass filled with cold draft ice.
Top with Fentimans ginger beer up to an inch from the top. Finish with a splash of soda.
Garnish with a lemon wedge with blueberries on both sides skewered with a toothpick.

Pink Lavender
3 Cucumber Slices
2 Pink Grapefruit Wedges
Muddle in mixing tin & add:
1.5 oz Gin
.5 oz Lavender Infused Simple Syrup
.5 oz St. Germain Elderflower Liqueur
.75 oz. of Pink Grapefruit Juice
Shake & strain into Martini Glass
Top up with Soda Water
Float Lavender Buds soaked in Pink Food Coloring - (around 10)
Garnish with a Grapefruit Twist and a Fresh Lavender Sprig


Cheers!

By Karen Loftus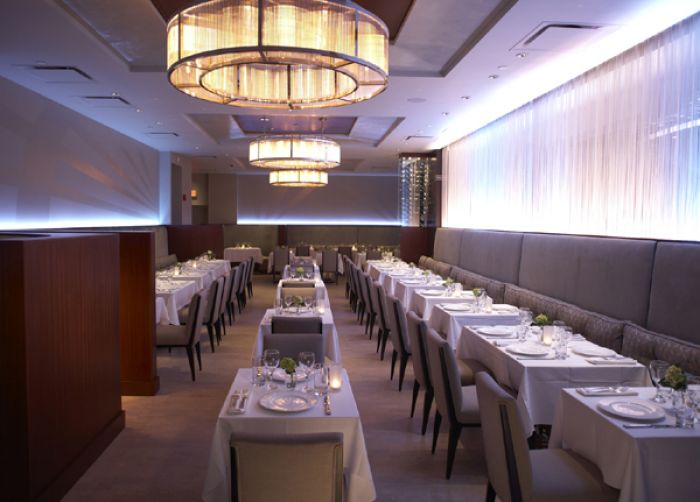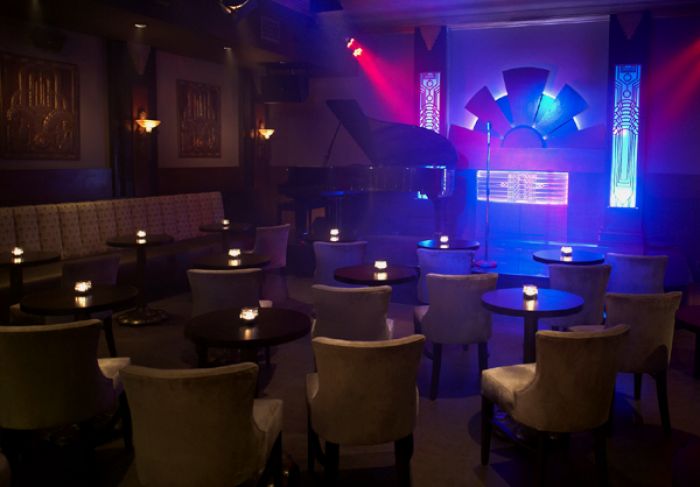 JustLuxe Team
The JustLuxe Team strives to bring our members and readers the very best in luxury news and conversations. We love to hear your opinions and suggestions, but most of all, we love to interact with you. ...(Read More)