By Carly Zinderman Jul. 30th, 2010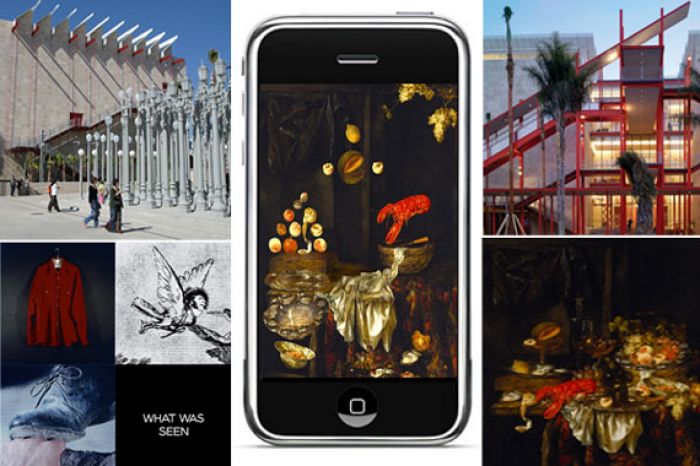 Los Angeles Arts & Culture:
John Baldessari is a busy man, with work currently being featured in more than five shows in the greater
Los Angeles
area, including the stellar prints he collaborated on with Gemini G.E.L., and the Sediments show at Margo Leavin.
The biggest show of Baldessari's art is currently on exhibit at the Los Angeles County Museum of Art and is a comprehensive retrospective of the California artist's work, Pure Beauty. The exhibit displays150 pieces spanning the artist's career from 1962 to the present day, and includes works on canvas, photography, videos, and artist's books.
In addition to an installation at the LACMA, Baldessari is also the first contemporary artist to create an iPhone app.
Based on his famous piece, In Still Life 2001-2010, the app allows the user to interact with the piece and make it your own unique piece of artwork.
Baldessari says, "When someone creates their own In Still Life 2001-2010, it becomes their own artwork. It's not mine. It's theirs." Check it out at on his website
In Still Life 2001-2010
.
Photo Source: Refinery29
Carly Zinderman
Carly Zinderman is a Senior Staff Writer for JustLuxe, based just outside of Los Angeles, CA. Since graduating from Occidental College with a degree in English and Comparative Literary Studies, she has written on a variety of topics for books, magazines and online publications, but loves fashion and style best. In her spare time, when she?s not writing, Carly enjoys watching old movies, reading an...(Read More)