By JustLuxe Team Jul. 30th, 2010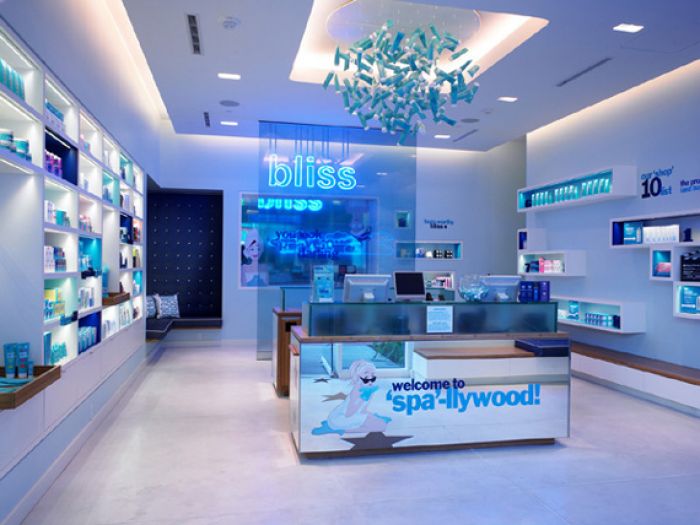 Los Angeles Spas:
Bliss has been taking the spa scene by storm since it set up residence in
New York's
SOHO district in 1996. Now with 22 spas worldwide, the blissful empire recently took up residence in the heart of Hollywood at the new
W Hotel
on Hollywood and Vine.
The 7,000-square-foot blue hued spa is conveniently located on the 4th floor of the hotel. A quick stroll on the lush red carpet leading you to the guest's only elevator is all the reminder that you need to know that this is a Hollywood spa.
Not new to the celluloid scene, Bliss has long been catering to famed faces, cover girls and Hollywood moguls both on and off set. Ms. Miley, American Idol, Grammy noms, Johnny Depp and the Alice and Wonderland set have all been privy to on site Bliss beauty and top notch spa services.
Bliss knows how to cater to that crew, as services for hotel guests and any Hollywood celeb or wannabe are available 24/7. Consider them your beauty MDs, as Hollywood house calls are their norm.
Their sense and sensibilities are pitch perfect for the creative landscape as Bliss has mastered the balance of both chic and cheeky. The expansive Bliss line is well known for its comedic take on product titles such as Poetic Waxing, Quadruple Thighpass, The Youth As We Know it and my personal favorite, Fat Girl Slim. If that doesn't put a playful spin on your spa day, perhaps the chilled glass of champagne upon arrival lets you know they take their fun very seriously. If you are looking for a bit of Bliss, simply step in to the chic Hollywood outpost.
I found myself there late on a Friday afternoon amongst a mad mix of hip Hollywood locals and travel savvy jetsetters. There was plenty of room for privacy or mingling in the sprawling spa that included a VIP nail salon area with flat screen TVs, a make up lounge for make up apps, sauna, steam and of course many private hued rooms for Hollywood body treatments and facials to perfect those silver screen close ups.
I decided to dip in to both sides of the bliss pool choosing their most famous triple oxygen facial for the face and you guessed it, Fat Girl Slim for the bod. Starting with Fat Girl, the treatment was as much about health as it was about beauty as the detoxifying treatment stimulates circulation as well as toning.
A dry brush is used, which you get to take with, a firming essential oil of grapefruit, and a seaweed mask and a heated wrap is done to enhance the ultra toning. All of that is included along with a rubdown. It's as complete of a treatment as I have ever had. The savvy staff explained every step along the way and the purpose of the cheeky product throughout.
I finished off with the facial, which again was way more than I expected. I can't recommend this treatment enough as it was a full facial complete with several steps, peels, masks and extractions, before being finished off with the famed Madonna loving oxygen. Once again, it was a complete and comprehensive service that left me looking youthful.
Bliss prices are industry standard, but provide great value for the dollar, as both treatments were rich, layered and very informative. I was given a full list of products suggested by each practitioner if I chose to continue the beauty at home. I chose to take dapper British manager Glenn's advice and opted for yet another chilled one as I was committed to extending my wee window of Bliss.
If you too are looking for a Bliss-full window, a bit of Hollywood pampering or a Hollywood house call, go to:
Bliss World
or pop in to the new Hollywood outpost at 6250 Hollywood Blvd., Los Angeles. Open 9 a.m. to 9 p.m. daily.
You can always call to book an appointment 24/7 at # 877-to-bliss. The doctor is always in.
You can follow Karen on Twitter at
@LAKarenLoftus
By Karen Loftus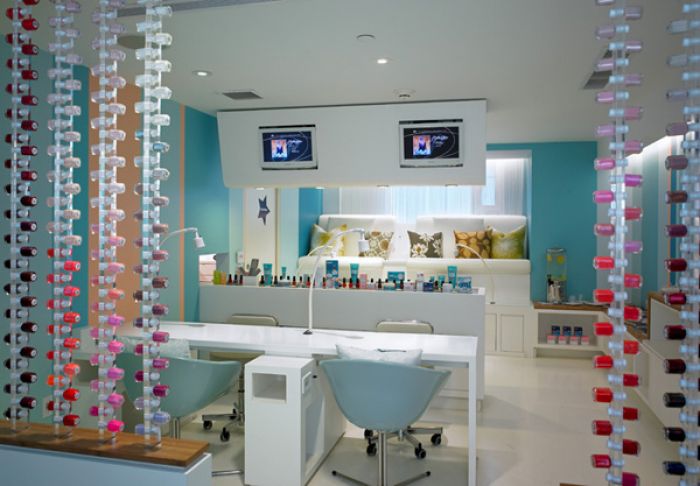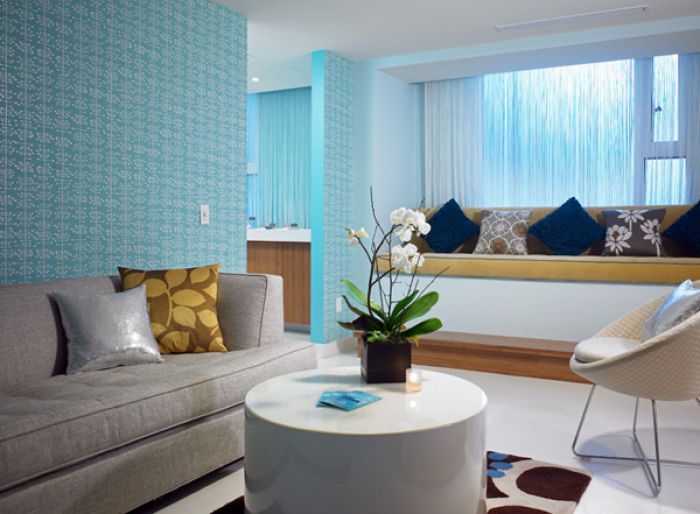 JustLuxe Team
The JustLuxe Team strives to bring our members and readers the very best in luxury news and conversations. We love to hear your opinions and suggestions, but most of all, we love to interact with you. ...(Read More)