By JustLuxe Team Aug. 18th, 2010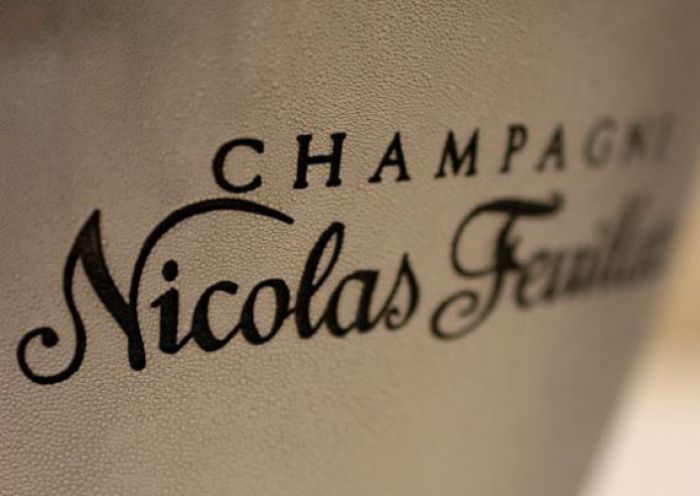 LA Events:
Nicolas Feuillatte's Jean Pierre Vincent came to
LA
for a summer styled soiree at the
Sunset Marquis Hotel
in West Hollywood. The esteemed chef de cave hosted a sparkling event for a privileged group of Angelenos.
We were privy to Vincent's bubbly personality and a tasting of several rose champagnes created by Vincent, Feuilette's chef de cave of more than thirty years. We raised a glass in his honor as he has the great accomplishment of producing 500,000,000 bottles to date after his 32 years and harvests with the famed French house.
Vincent applauds rose for its sense of glamour, femininity and inherently seductive nature. Rose Cuvee is largely favored by female drinkers, which make up the majority of the audience. Clearly discerning feminine drinkers are on the rise as rose champagne currently outsells vintage champagne.

Our room of tastemakers was made up of more men than women, a group of LA's top restaurateurs, sommeliers, tastemakers and members of media. Yet you were hard pressed to see any glass that wasn't empty. Feuillatte's pink drink certainly crossed the gender line at our Euro style Hollywood lunch.

It's no surprise as LA is the land of innovation and creativity. Vincent himself says that those who choose a rose possess a sense of independence, refinement and originality. Vincent, a bold mold breaker himself recognizes the streak of independence behind his move, setting him apart from the bubbly pack, a move that celebrates his autonomy, independence and sparkling personality.


Champagne is the only wine-growing region in France and in Europe that allows the blending of the red and white wines to make rose. It is a very difficult process, not an easy one to master, which is why many houses stay away from it. Vincent is not only independent and autonomous; he is fierce in his commitment and incredibly accomplished in his craftsmanship.

There are many ways to get your rose on. Feuillatte's Brut Rose is their flagship brand, a classic with fruity aromas. Brut Rose Millesime 2004 is celebratory champagne that pairs nicely with meals, something that Vincent feels strongly about, the matching of the pours with the plate. The Cuvee 225 Rose Millesime 2004 is aged in oak. This rose is made for select and refined gastronomic pairings such as game, truffles, lamb, veal, Morel mushrooms and salmon. This rose is suited for fine connoisseurs, the true bin vivant who appreciates the finest in foods and in wine.

Finally, the Palm D'Or Rose Vintage 2003 is clearly the shining star. Crafted by the saignee method, in which pinot noir grapes are left briefly on their skin, the rose is made using the finest pinot noir grapes (40%) from the Riceys vineyards and 60% from Grand Cru Bouzy. The look alone of the evocative bottle, which was made to look like a bottle of bubbles, was intoxicating enough. The distinctive rose is to be enjoyed much in the same way one would savor a cognac, sipping slowly and seductively.

We experienced a number of roses and a wide range of cuvees throughout the long and leisurely day, which felt very European in style as the tasting and the sumptuous Sunset Marquis lunch lasted for many hours.

I tend to favor the classic Brut, which Feuillatte's was naturally exceptional, but after a bubbly day seen and experienced through rose-colored glasses I, and many others, I imagine, will definitely drink the pink. It pairs seamlessly with my streak of independence. Cheers!

Nicolas Feuillatte rose and vintage champagnes can be found at top restaurants and bars, in the presence of daring, elegant and independent woman and by men who dare to drink pink.

Written and photographed by Karen Loftus
Follow Karen on Twitter @LAKarenLoftus

By Karen Loftus
JustLuxe Team
The JustLuxe Team strives to bring our members and readers the very best in luxury news and conversations. We love to hear your opinions and suggestions, but most of all, we love to interact with you. ...(Read More)