Michelle Winner View Profile

Freelance Tarvel and Food Journalist | V.P. @ IFWTWA
Gulf Shores and Orange Beach: Is this Really Alabama?
Posted: Nov. 24th, 2010 | Comments 1 | Make a Comment
Luxury Vacations:
Gulf Shores and Orange Beach: Is this really Alabama?
Brown Pelicans splash in the turquoise ocean looking for dinner. The sugar beach bumps up against the soft evening waves. You sip a smart
cocktail
lingering on the expansive lanai for the last glowing moment of a deep orange sunset. This is Alabama. Really?
Gulf Shores has been much maligned in the press since the BP oil spill. In truth it's a stunning locale with loads of natural beauty in a relaxed beach-side town. Yes, the beach clean-up goes on but the water and sand are clean and stringent measures are taken to assure wildlife preservation and water quality. There is lots of fishing, golfing, dolphin watching in the bay, yachting, sunning, strolling the 30 miles of sandy beach, shopping, great music and a fabulous restaurant or two.


There are not many hotels but this is a good thing as an even more elegant experience can be had by renting a luxury apartment. How does 3,000-plus-square feet of waterfront and two master suites sound? Add a spa, steam room, salt water river, sauna, huge pools, Jacuzzi tubs and another hot tub on the lanai to soak in? The bathrooms alone are larger than a New York City studio. Count your blessings as you fall asleep to the sound of the waves under a starry sky at your Turquoise Place digs. Spectrum Resorts operates Turquoise Place and the golf-centered Beach Club in Gulf Shores.

Hungry? Shrimp is the real deal here. Broiled, battered, or bb-qued you have to have it. Fresh fish is caught just a few miles away and much is off the day boats caught by charter anglers. If you like a dive and a Tacky experience with great food, Tacky Jacks is it. You can pull up in your 65-foot Hatteras to show how tacky you really are. Or have your captain tie up at Cobalt in Orange Beach while you go in for their luscious firecracker shrimp and a great wine selection. Owner Brian Harsany has designed his kitchen to handle the restaurant patrons and large parties so bring the whole gang on the boat.

Time for an elegant dinner? Chef Brody Olive is the culinary rock star at Villaggio Grille at the Wharf. Casual fine dining, expert cocktails and Lennon Harrison's pastry skills shine along with Brody's way with seasonal and local ingredients. At a recent fall dinner, we supped on Rabbit with Tagliatelle, Seared Scallops in Cream over Dirty Rice and a Braised Meat Stew with creamy cheese grits. First course was Ostrich Carpaccio. It was too too smart! Sorry you won't be able to see your yacht from here.

See you when you get here y'all.
Related Topics : Alabama, Luxury Travel
LET'S CONNECT LUXURY NEWS & MORE






Featured Luxury Hotels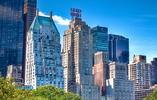 New York, United States
JW Marriott Essex House New York
Having first opened its doors in 1931 in a prestigious Central Park South hotel...
Santiago, Chile
W Santiago
Against a panoramic backdrop of the snow-capped Andes, W Santiago reinvents...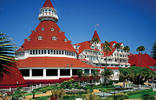 San Diego, United States
Hotel Del Coronado
With its iconic red turrets piercing the taut horizontal lines of an azure...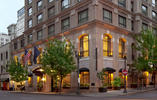 Portland, United States
The Westin Portland
Enter The Westin Portland and you will notice immediately how you are...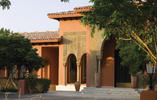 Jeddah, Saudi Arabia
Park Hyatt Jeddah - Marina, Club and Spa
Experience one of the premier 5-star hotels and resorts in Jeddah, Park Hyatt...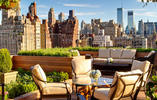 New York, United States
The Surrey
Exceptional moments at The Surrey extend well beyond your accommodations....