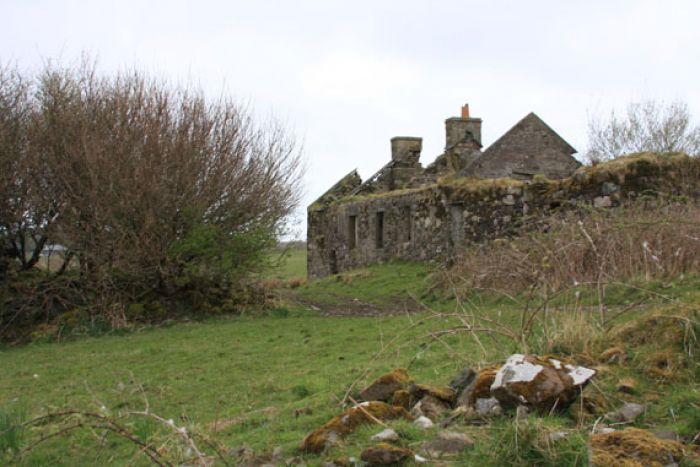 Luxury Vacations:
Reveling in food served at its source is one of the sublime joys of life - trout cooked over a campfire next to a favorite river, a lobster boiled on a fishing pier in Maine, or a tomato sandwich made minutes after picking a perfect beefsteak from the
garden
. Joys of life! The same is true about enjoying single malt Scotch whisky at its birthplace, a Scottish distillery.
Just as the ambiance of a river, a pier, or Granny's garden adds to the savory experience at hand, so too does the remarkable range of Scotland's diverse geography make each single malt unique.

Pastoral meadows in the bucolic Lowlands yield quite a different dram than the hearty, marine-influenced liquids from the country's West Coast. Highland and Speyside (a region within the Highlands) malts are usually termed as fresh, fruity, and floral.


On the Kintyre Peninsula, where hilly farmlands are surrounded on two sides by the sea, whiskies can take on all of the above characteristics during their long years of maturation. As Scottish author and songwriter Robin Laing eloquently explains in his song More Than Just a Dram:

"When you hold it in your hand it's the pulse of one small nation. So much more than just a dram, you can see it if you will – The people, and the weather and the land – the past into the present is distilled."

Nosing and tasting malts at the distillery is, quite frankly, even better than that tomato sandwich at Granny's. A distillery is a collection of buildings where wondrous things happen. A visitor can smell the sweet grain being ground into grist, hear the occasional clang of hammer to steel at a cooperage, feel the heat given off as the stately copper stills work their alchemy, and then experience the din of a warehouse. Here, cask upon cask of precious product undergo a transformation from a crystal clear, rather simple spirit to a magnificent, radiantly golden liquid known as single malt Scotch.


A travel and concierge company specializing in Scottish travel is offering a Luxury Whisky Tour in 2011. Guests, limited to only 22, will travel by deluxe coach with a Scottish driver/guide, and an American whisky expert for the entire journey.

Beginning in Glasgow, the 11-day (10 nights) bespoke tour includes visits to ten distilleries, including two nights in cottages on the grounds of a distillery. Other accommodations will include two nights each in a baronial mansion, luxe downtown hotel, and a private island lodge. In addition to the comfy coach, travel will include a ferry, and the famous steam train, recently featured in the Harry Potter films, that crosses a spectacular 21-arch viaduct. Skirls of bagpipes, a private dinner along Edinburgh's Royal Mile, and plenty of time for retail therapy along the way are all included. The tour ends in Edinburgh.

Joys of Life! Scotch and stylish travel – not only a match made in heaven, but "spiritual" as well – after all, the whiskey lost to evaporation is called the angels' share.

View the complete itinerary

Contact Information:
Janet Robertson (Tour Organizer)
Thistle Dubh Enterprises: 925-303-4008
E-mail Janet at info@thistledubh.net
Ray Pearson (Tour Leader): 714-204-7689

For more information about this unique tour, please contact either info@thistledubh.net or www.whiskytastings.com.