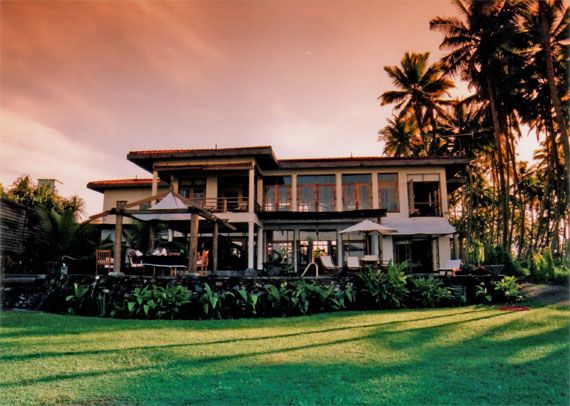 Weligama, Southern Province, Sri Lanka Property
As people of all economic tiers seek wiser and more sustainable methods for living well, the concept of home exchanges may be about to hit the high-net-worth crowd.

Not that home exchanges were ever for those of humble means. Because the very nature of a home exchange is that you trade your own residence for someone else's, the implication is that would-be swappers actually maintain a dwelling in which someone else would want to vacation (Although, to clear up one common question, renters are fine to home-swap, provided they comply with legalities and their landlords' wishes).


Moreover, because it's hard to coordinate vacations closely enough to effect a same-time swap, many regular home exchangers have multiple homes and swap out secondary residences that would otherwise be standing empty. But for those who feel like the established home exchange sites are too large and impersonal for comfort, a new site based out of London strives to provide hands-on service and a comfort level that suits higher standards.

Named, tellingly, Luxe Home Swap (www.luxehomeswap.com), it was founded in January 2010 by London entrepreneur Debbie Wosskow and is only now expanding into the U.S. Like many smart globetrotters, Wosskow loves to travel but grew tired of spending 70 to 80 percent of her travel budget on accommodations. She decided to try the home exchange method with her own properties first and started Luxe Home Swap as a way of connecting with exchangers of a similar mindset and income bracket.

The concept is almost exactly the same as other home exchange programs: For a nominal yearly fee ($159 U.S.), people become members and can put their own homes up for exchange and contact any other members about potential swaps. Communication between members takes place via an internal messaging system (like Facebook or LinkedIn mail) and the company doesn't broker exchanges.

"We check every home that comes in, but it's light touch vetting," explains U.S. business development director Clemmie Roscoe. She says that the company philosophy is based on bringing together a group of people who have pride in their homes and surroundings, and who would by extension take excellent care of a "home away from home," while traveling; particularly if it was actually someone else's residence.


Roscoe says that because of this ethos and the high level of contact between swappers, an exchange often becomes one of lifestyle, with exchangers also using one another's nannies, dry cleaners and drivers. The company's "Social Circle" feature supports its hands-on ethos and its niche demographic. When members join the Luxe Home Swap Facebook app, they can see whom among their friends and friends-of-friends has a property on the site, who's traveling and who might be a resource for destination recommendations.

It provides reassurance that other "people you know" are in fact using this service and oftentimes, shows that two exchangers have mutual connections they didn't even know about. The Facebook page itself is used to showcase houses, answer member questions and provide general travel information.

With only 1,500 and members (but around 1,500-2,000 properties), Luxe Home Swap is a tiny fraction of the size of competitors like HomeExchange.com, which claims to have more than 40,000 properties listed. However, for its target demographic, that could be considered a positive thing. As everyone knows, quality is better than quantity, and a strict door policy is preferable to none at all.

Photos Courtesy of Luxe Home Swap

Sri Lanka Property: A tropical-contemporary style designer beachfront villa on the gorgeous Weligama bay, in the south coast of Sri Lanka
Palm Beach, Miami Property: Stunning Mediterranean compound on Palm Beach island within a short walk to private ocean beach
Queens Park, London Property: Ultra modern house hidden away in a conservation area