Slavica Monczka View Profile

Fashion & Lifestyle Correspondent | Seductively French
Luxury Wedding Planner Attracts Celebrities to Paris
Posted: Aug. 24th, 2011 | Comments 0 | Make a Comment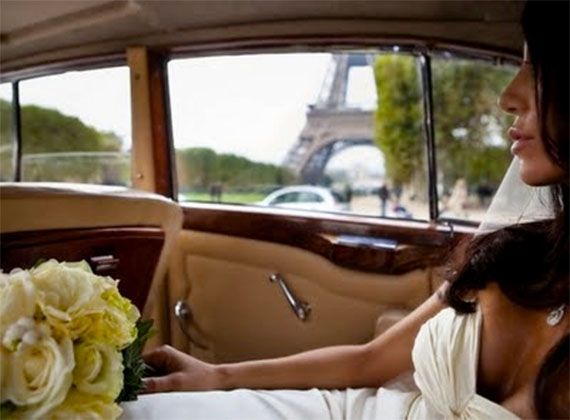 Photo Credit: One & Only Paris Photography
Destination weddings have become quite a trend compared to traditional nuptials, particularly for those able to afford the added expense and effort. Instead of the ceremony and reception being shared with family and friends within a five-mile radius from home, for instance, couples opt for a more meaningful location. However, not limited to weddings, other celebrations are also being whisked away from local addresses to far off lands for a more unforgettable experience. Rendez-Vous in Paris, a wedding and events planning company based in, where else, Paris, France, is a firm for hire with expertise in arranging extravagant parties to go down in history for host and guests alike.


Perhaps due to a desire for a more unique or exotic adventure, some choose to spend big bucks and go to great lengths to make sure their affair leaves a lasting impression for all attendees. This is where Heather Jerue, founder of Rendez-Vous in Paris, steps in to ensure everything is perfectly personalized— and often grandiose and ostentatious. Largely catering to wealthy foreigners, it goes without saying that Jerue has had some well-known clients, however I was sworn to secrecy not to mention by name the music producer or NBA star.

Grand weddings that she has been privy to orchestrate need to go above and beyond all expectations. "Helicopters are the mode of transportation loved by the elite. We often have to plan for several to bring guests and the couple from Paris to the chateau gardens," Jerue describes. "One client chartered a private jet from Paris to Monaco for a surprise marriage proposal on the coast."

Equally impressive is that Jerue is an American woman, born and raised. It was only after completing college at the University of Michigan that she decided to dash off to France. After hopping around from the south of France, then to the Alps, she landed in the arms of a Frenchman in Paris, to whom she is now engaged. "My daily enchantment continues to make me smile here. I see beauty in all around me every day, and I can't imagine a better place to celebrate l'amour," Heather explains. So she took matters of "l'amour" into her own hands and this gutsy American showed her true colors once again by starting a new adventure; Rendez-Vous in Paris.


I ask Jerue for some of her "best of" list toppers for a Parisian soirée; "Oh let me count the ways. Gorgeous chateaux, pristine historic townhouses, rooftop terraces overlooking the city, how can one choose," Jerue says of selecting a perfect venue. As for the wedding cake, "Croquembouche, the pyramid of caramelized cream puffs is the most French-y wedding cake there is!" And most importantly suggestions for champagne include, "Dom, Roederer, Veuve. Depends on the millésime! Though I have one secret address of a tiny private vineyard that produces a champagne that even my most discerning clients love," Jerue teases.

Continuing to pique my attention, Jerue describes a bachelorette party, Parisian style. "The day started with champagne mimosas, followed by a surprise 'Drawing Atelier' in a light-filled artist's studio where the girls had the opportunity to sketch a gorgeous naked male model." The day went late into the evening and included a strip club, spa appointments at the notable Dior Institute in the Plaza Athénée Hotel, aperitif at famed Pershing Hall, private dinner on a rooftop terrace, and finished the night in one of the most exclusive clubs. Notoriously known to host the wildest bachelor/ette parties, Las Vegas now has some competition.


Personally designed with exclusive and luxurious details, Jerue will compose an event catering to specific client requests. One event was that of a three-day birthday bash for an Australian who flew in 30 friends to celebrate in Paris. The first night commenced on a yacht for a cocktail party down the Seine River during sunset. The second night included a private tour at a crazy wax museum, complete with champagne cocktail, dinner, and magicians and carnival acts for entertainment. Lastly, the final evening was a dinner at a Parisian Palace with cocktails at sunset on the terrace overlooking the city of lights.

A distinguished occasion calls for unprecedented attention by professionals, particularly if the intent of that occasion is once in a lifetime. Heather Jerue with Rendez-Vous in Paris has inspired me to plan my next milestone fete with her savoire-faire. This is where I raise my flute to champagne wishes and caviar dreams!

Until then, find more at Rendez-VousinParis.com.
Related Topics : Wedding, Paris, Travel Destinations, Luxury Travel
LET'S CONNECT LUXURY NEWS & MORE






Featured Luxury Hotels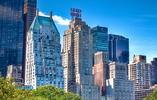 New York, United States
JW Marriott Essex House New York
Having first opened its doors in 1931 in a prestigious Central Park South hotel...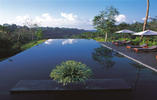 Bali, Indonesia
Alila Ubud
Alila Ubud is a tranquil and secluded hillside retreat that sits high up on...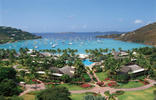 St. John, U.S. Virgin Islands
The Westin St. John Resort and Villas
Pure relaxation awaits you at The Westin St. John Resort & Villas, a refreshing...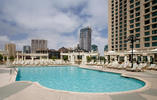 San Diego, United States
Manchester Grand Hyatt San Diego
See the best of San Diego, California up close with a stay at Manchester...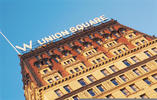 New York, United States
W New York - Union Square
Revel in the rhythm of W New York - Union Square, located in the 1911 beaux...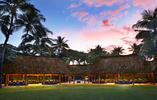 Nadi, Fiji
The Westin Denarau Island Resort & Spa, Fiji
Whether it's the private beach, the award winning Heavenly Spa by Westin, the...