Carly Zinderman View Profile

Senior Staff Writer | JustLuxe
7 Exotic Destinations to Go for A Swim
Jun. 27th, 2012 | Comments 1 | Make a Comment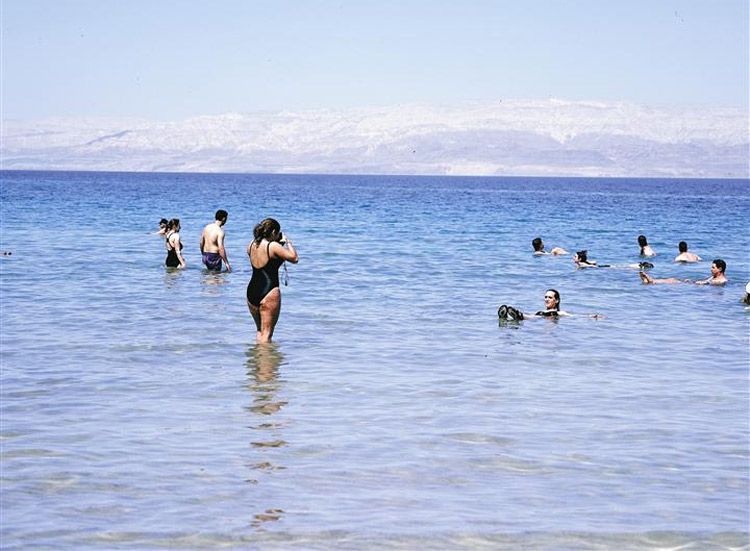 Photo Courtesy of The Israel Ministry of Tourism
While some of the
best hotel pools
offer stunning views in relaxing locales, nothing beats swimming in one of Mother Nature's beautiful bodies of water. If you're tired of doing laps at the resort, you may want to explore these other places to splash around in some of the most exotic travel destinations around the world.

Bass Lake in the foothills of the Sierra Nevada in California offers up pretty breathtaking mountain views. Not only can you spot bald eagles, but the picture perfect lake was also featured in the 40s classic, Leave Her to Heaven, starring Gene Tierny. Take a dip at the swimming only beaches of the lake's Falls Beach Picnic Area and Recreation Point, where no boats are allowed. (Photo courtesy of BassLake.com)

The Dead Sea in Israel is not only a historic hotspot, but also a natural health spa. As the lowest point on earth, the Dead Sea has high salt concentration, giving everything that goes in the ability to float. Head to the famously healing waters for a swim and then explore the shores for everything from historic monasteries to hip new restaurants. (Photo courtesy of The Israel Ministry of Tourism)

Swimming with jellyfish isn't commonly recommended, but those in Palau's Jellyfish Lake aren't your usual jellyfish. Because of the lake's unique geographic location, the jellyfish haven't had to ward off predators, which means they have lost their sting. So while they float around all day looking for food and catching some rays, there's no need to fear them, just join in on their leisurely swim. (Photo credit: Mark Downey Photography/Palau Visitors Authority)

Devil's Pool on the edge of the largest waterfall in the world, Victoria Falls, is a natural phenomenon where you can swim without falling over into the steep waterfall below at certain times of the year. The natural pool located in Zimbabwe is reportedly frightening because it looks like you can be swept onto the rocks below. Not for the faint of heart, thrill seekers need only apply for this exotic exciting destination. (Photo credit: Ian Restall/Wikimedia)

If you want to go exploring while swimming, then you may want to check out Sistema Sac Actun in Quintana Roo, Mexico. Sistema Sac Actun is one of the world's longest underwater caves, according to National Geographic. At least 95 miles of twists and turns take intrepid swimmers through some of the world's most complicated underwater caves, located near the YucatŠn Peninsula's popular beaches. British diver Stephen Bogaerts made the discovery in 2007 with his German colleague Robbie Schmittner after four years of swimming through the region's limestone caverns and cave systems. (Steve Bogaerts/National Geographic)

When you get tired of swimming with other humans, try a dive with a much larger mammal: the whale shark. In protected areas of Donsol Bay, Philippines, guides take groups out into the water, spot the whale sharks, and you jump in to swim right alongside them! Though these massive creatures can grow up to 40 feet long and weigh as much as 40 tons, they are extremely gentle giants. During peak season itís common to see at least five whale sharks, but itís possible to encounter up to 45 in one day. (Photo courtesy of Comstock)

No, thereís nothing wrong with your eyes, the water really is pink. Hutt Lagoon, one of the pink lakes of the world, is located in Western Australia off of the fishing village of Port Gregory. When algae grow in the salt water, it produces beta carotene and gives off a red or pinkish hue. The depth of Hutt Lagoon depends on the season, but at the most is only about three feet deep; so itís not necessarily conducive to cannonballs, but feel free to wade around a bit. (Photo courtesy of Samuel Orchard/Wikimedia)
You might like :
Best Adventure Travel
Featured Luxury Hotels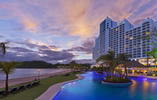 Panama City, Panama
The Westin Playa Bonita Panama
Discover complete rejuvenation at the natural refuge, where a serene beach...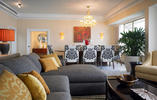 Kauai, United States
The St. Regis Princeville Resort
The St. Regis Princeville Resort marks the legendary brand's first resort in...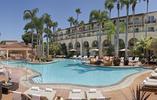 Dana Point, United States
The Ritz-Carlton, Laguna Niguel
The Ritz-Carlton, Laguna Niguel premiered as the first luxury beach resort...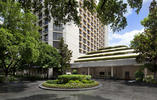 Houston, United States
The St. Regis Houston
The St. Regis Houston is nestled in the epicenter of the nation's energy...
Sedona, United States
The Sedona Rouge Hotel and Spa
The Southwest United States was once part of a vast domain of little known...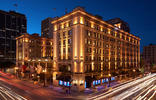 San Diego, United States
THE US GRANT, A Luxury Collection Hotel
A San Diego icon since 1910, THE US GRANT, a Luxury Collection Hotel provides...