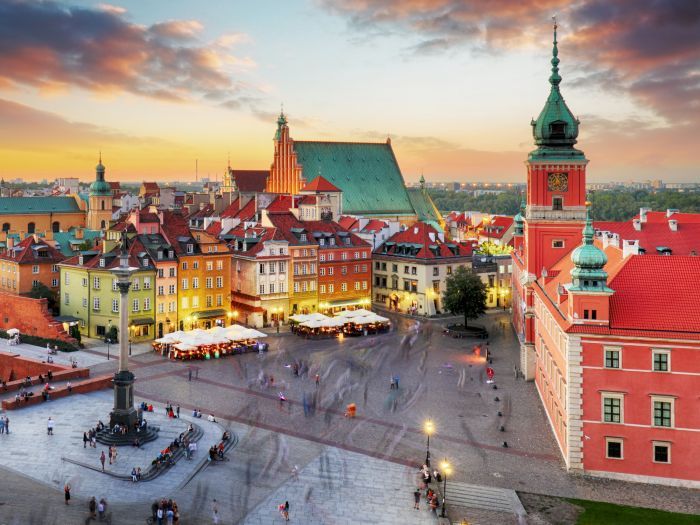 Photo Credit: Shutterstock.com
If you're planning a fabulous, upscale European getaway, Warsaw, Poland's capital city with a turbulent past, probably doesn't spring to mind. But after a recent visit, I can say with confidence that it really should be on your shortlist.
Photo Credit: Shutterstock.com
Once described as Paris of the East, Warsaw was one of the most beautiful, sophisticated cities in the world until World War II left it in ruins. Like a phoenix rising from the ashes, this immortal city has once again reinvented itself. Warsaw fuses an atmospheric crumbling elegance from its former glory days with a burgeoning gentrification. The city pulsates with a new energy, evidenced by the sparkling boulevards lined with designer boutiques, a lively reconstructed Old Town, exciting culinary scene and a spate of new luxury hotels to choose from. Here are a few of my favorite luxe discoveries: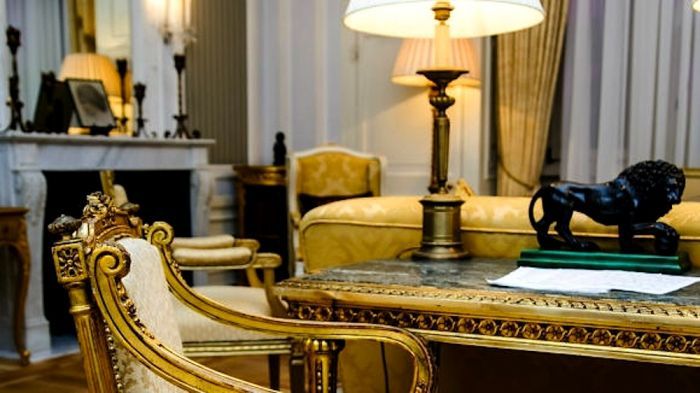 Photo Credit: Hotel Bristol
Holding court on the famous Royal Route, the Hotel Bristol- A Luxury Collection Hotel was founded by Ignacy Jan Paderewski, the famous pianist and politician. For over a century, the property has hosted such notables guests as Queen Elizabeth II, Sir Paul McCartney and John F. Kennedy, which all have a spot on their unique Wall of Fame. The Bristol spa, which uses ESPA products, features a pool, fitness room, sauna and steam room. The elegant Marconi Restaurant, a romantic, Art Deco delight, serves excellent traditional Polish food with a creative twist and Italian seasonal cuisine. More casual options are available at the wildly popular Bristol Wine Bar and Café Bristol, a Viennese-style coffeehouse.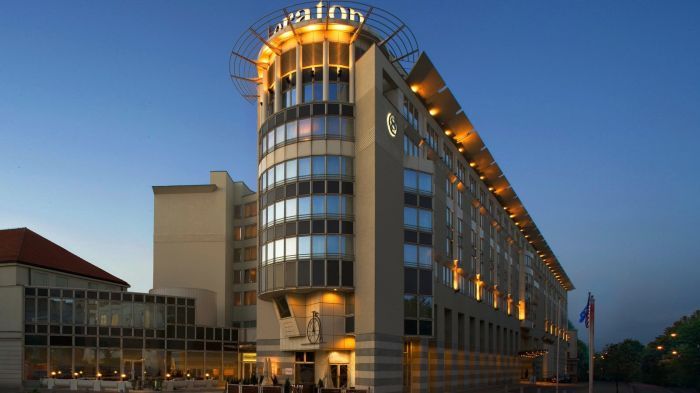 Photo Credit: Sheraton Warsaw
The five-star Sheraton Hotel Warsaw, emerging fresh-faced from a revamp by London-based designer, Alex Kravetz, has an enviable location at the prestigious Three Crosses Square—footsteps away from a world-class shopping street, Laazienki Royal Park, and historic Old Town. It gets bragging rights for Warsaw's smallest gourmet restaurant, Chef Table Sheraton Warszawa, an exclusive four-seat, one-table eatery nestled inside the main kitchen, where the master chef will create a culinary extravaganza.
*Bonus: Keep an eye peeled for the opening of the luxurious Europejski Hotel (a Raffles property) later this year.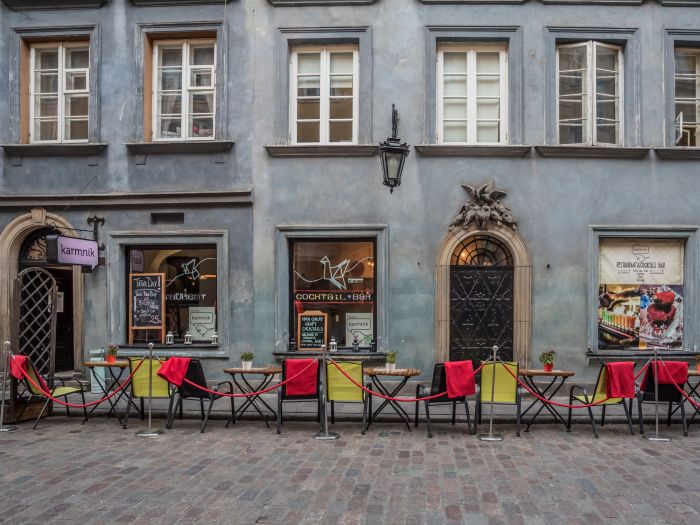 Photo Credit: MoLarjung / Shutterstock.com
SEE & DO
Begin with a walking tour of Warsaw's impeccably rebuilt Old Town which earned a place on UNESCO's list of World Heritage Sites as "an outstanding example of a near-total reconstruction of a span of history covering the 13th to the 20th century." Marvel over the cobblestoned Castle Square, Royal Castle and Zygmunt Column, built to honor King Zygmunt III Wasa, who moved Poland's capital from Krakow to Warsaw in the 17th century.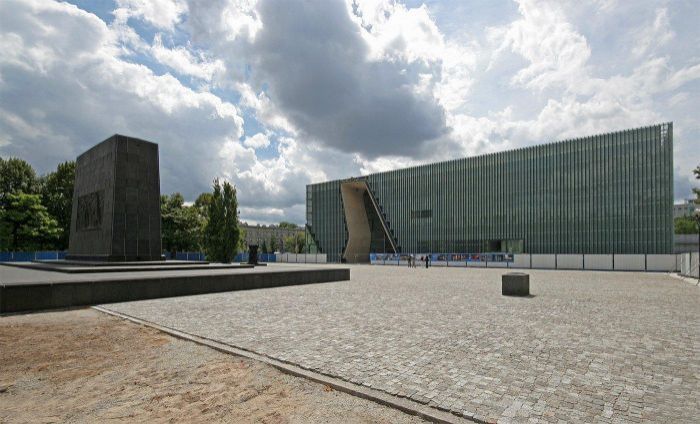 Photo Credit: POLIN
To learn more about Warsaw's turbulent past and its heroic people a visit to two specific museums is highly recommended. Plan on a couple of hours each to simply scratch the surface:
The architecturally stunning POLIN won the prestigious European Museum of the Year Award in 2016. Built on the site of the former Warsaw Ghetto the POLIN tells the thousand-year history of the Polish Jews, through eight chronological galleries; starting with First Encounters, when the Jews arrived in Poland during the 10th century, up to today. The multimedia galleries are composed of everyday objects, artworks, and state-of-the-art installations. Don't miss the painstakingly hand carved, painted replica of the 17th-century wooden synagogue of Gwoździec.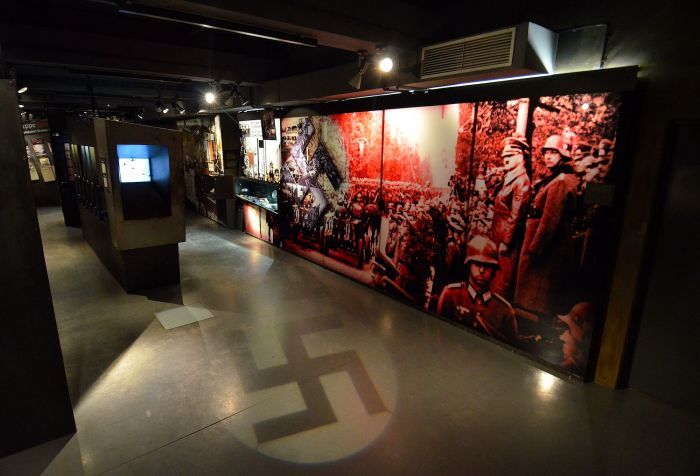 Photo Credit: Warsaw Uprising Museum
The Warsaw Uprising Museum pays homage to the doomed Polish insurgents who heroically fought and died for their country's independence. After exploring the three floors filled with fascinating interactive displays, including moving personal accounts, watch the shocking 3D movie The City of Ruins which is a simulation of the Liberator plane flying over a demolished Warsaw in 1945.
Bonus: A good one to add to your list, The Museum of Warsaw will be open at the end of May after lengthy renovation. It is located in 11 historic tenement houses at the Old Town Market Square, which is listed as a UNESCO World Heritage Site.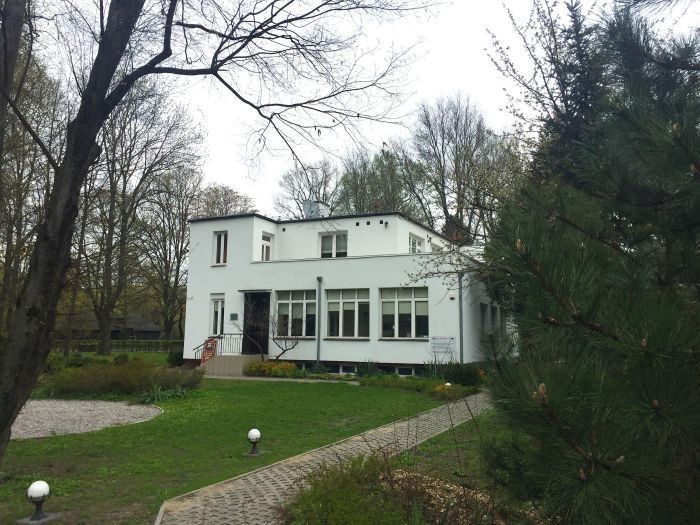 Photo Credit: Janice Nieder
The Warsaw Zoo, was established in 1928, destroyed during the World War II, and reopened in 1949. But the animals are not the main reason for your visit. One of the most poignant examples of Poles saving Jews from the Nazis is the story of the Director of Warsaw Zoo, Jan Żabiński, and his wife Antonia, the main characters of a very successful book, "The Zookeepers Wife". The Zabinski's risked their lives to hide Jews not only in their villa but also right in the zoo!
Bonus: If you email ahead to villa@zoo.waw.pl, you can arrange for a fascinating tour of the villa filled with personal photos and memorabilia.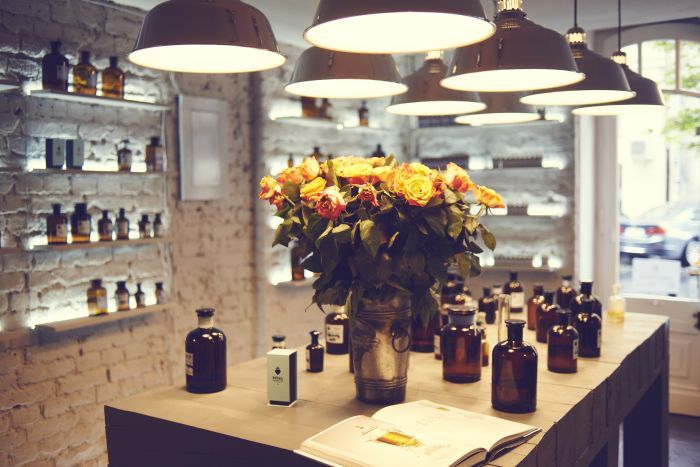 Photo Credit: Perfume Lab
For the best shopping try Mokotowska, an elegant street that survived the war and has preserved its old character. It's lined with handsomely decorated, renovated tenement houses that now are home to a plethora of designer boutiques, upscale restaurants, and galleries. Stop in at Mo61 Perfume Lab to create your own signature scent. Younger fashionistas can check out Mysia 3 (name and address are the same) an edgy "department store" showcasing trendy Polish designers such as Anna Orska's handmade jewelry made from recycled metals.
Bonus: For an unsurpassed panoramic view, head up to the 30th floor of the Palace of Culture and Science, the tallest building in Poland, which was a "gift" from the Soviet people, that came with a few strings attached.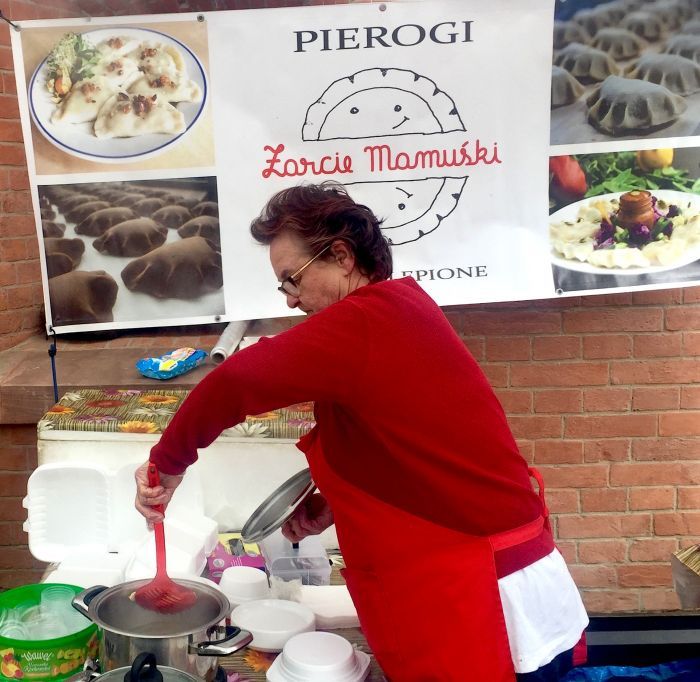 Photo Credit: Janice Nieder
EAT & DRINK
Start your weekend at The Breakfast Market - Żoliborz, where you can graze on dozens of local food products, at about 30 stalls featuring the best bites from a variety of organic farms, restaurants and catering companies. Although breakfast isn't a big thing in Poland, hip locals meet here to catch up on the weekly gossip. Search out the perogie stand with over a dozen flavors ranging from sauerkraut and cheese to a chocolate version. They are happy to mix and match.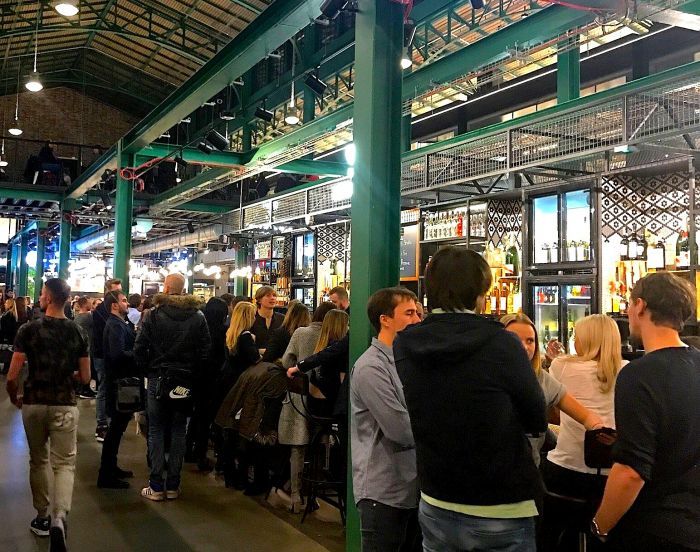 Photo Credit: Janice Nieder
My favorite dining place though, has to be the new Hala Koszyki—the only food market hall in Poland. The 'Koszyki' market hall, a.ka. the 'people's bazaar,' was originally built in 1906 where it served as the city market. After a five-year restoration it recently reopened and it is truly a thing of beauty. Not only is it esthetically pleasing (reminiscent of San Francisco's Ferry Market) but the gastronomic offerings at the approximately dozen restaurants and bars are all spot on. If you're lucky enough to nab a seat at the always packed Bar Koszyki, you must order the Koszyki, a delish cocktail made from a secret recipe.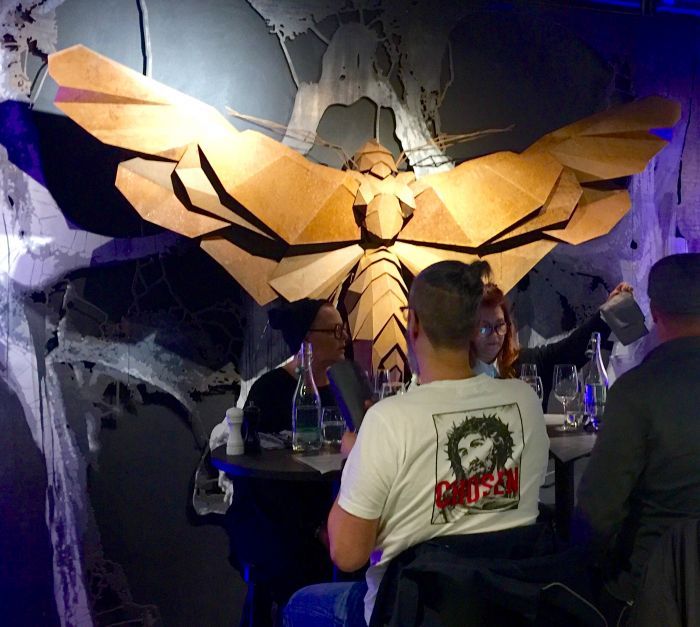 Photo Credit: Janice Nieder
For an exceptional meal and to get a sense of what new Polish cuisine is all about, reserve a seat at the uber trendy ĆMA (moth). Created by Mateusz Gessler (part of the famed foodie Gessler clan) who uses food to celebrate life's finest moments. Small plates are broken down by categories such as Hot & Cold Plates, Grill, Flour Dishes and Furnace. I started with an artistically plated salmon salad and some classic Polish dumplings, finishing off with a decadent dish of foie gras with truffles and caramelized fig. Open 24/7 it's perfect for popping into after a night on the town.
Photo Credit: Janice Nieder
Der Elefant, a cool, wrought iron, warehouse-chic restaurant (designed by the Oscar-winning production designer of Schindler's List) would be right at home in New York's SoHo. This cosmopolitan spot is a maze of dining venues, from eating around the open kitchen where you can watch the cadre of chefs racing to fill orders, to a seafood bar: a colorful children's area complete with mini-playground, al fresco dining, and many other nooks and crannies. Fresh seafood rules here. My Labrax, a European sea bass, came simply stuffed with lemon, garlic and herbs, letting the fresh flavor shine through. Word is that their finest quality filet mignon is one of the best deals in town.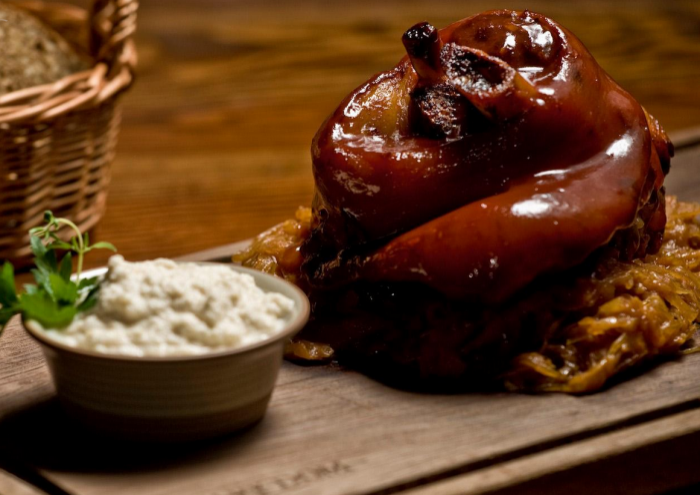 Photo Credit: Stary Dom
Stary Dom is wonderfully old-fashioned. The rustic, wood-beamed dining room is homey and inviting-a throwback to the good ol' Polish days. The food is based on traditional, often pre-war recipes, with portions fit for a Polish farmer getting ready to put in 12-hour day planting potatoes. Even if your cholesterol is sky high you have to try the steak tartare prepared tableside by a master chef.
Fun fact: one of the owners, Piotr Adamczyk is a famous Polish actor who played Pope John Paul II in the film "Karol, A Man Who Became Pope."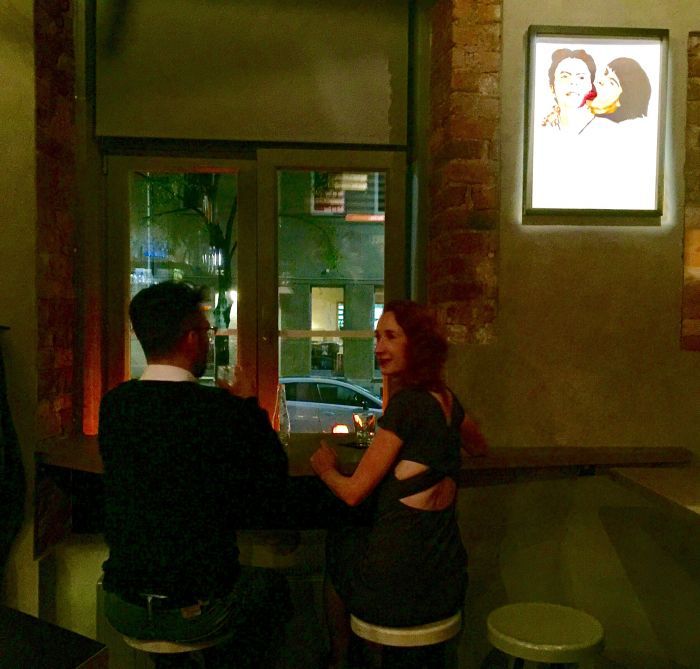 Photo Credit: Janice Nieder
For some avant-garde barhopping made easy, head to Poznańska, a narrow side street chock full of watering holes. They run the gamut from upscale wine bars to dive spots, brewpubs, and ethnic food joints with people wandering from one to the other. Some of the coolest ones, which are nameless, can be found nestled inside elegant pre-war buildings.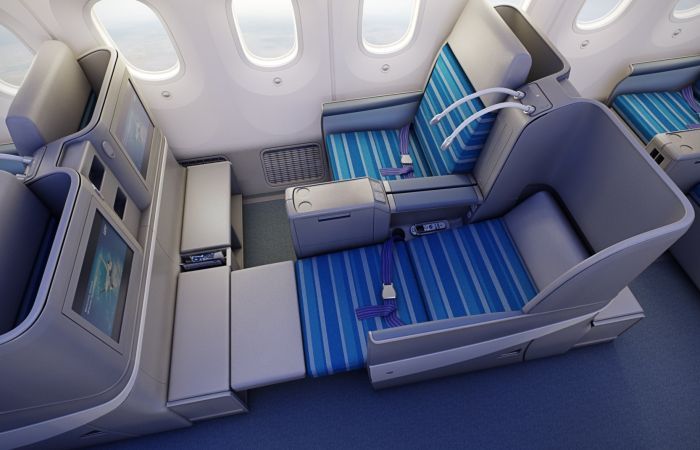 Photo Credit: LOT
HOW TO GET THERE
Last week LOT Polish Airlines, which is based in Warsaw, launched their inaugural, non-stop flight between Los Angeles and Warsaw. This is the first direct flight between California and Central-Eastern Europe and it should be a real game-changer. For the approximately 12-hour, 6,000-mile flight, LOT uses Boeing 787 Dreamliners. Opt for business class (which is the top premium class offered and comparable to first class on other airlines) where the fully flat seats allow for a "dreamy" night's sleep.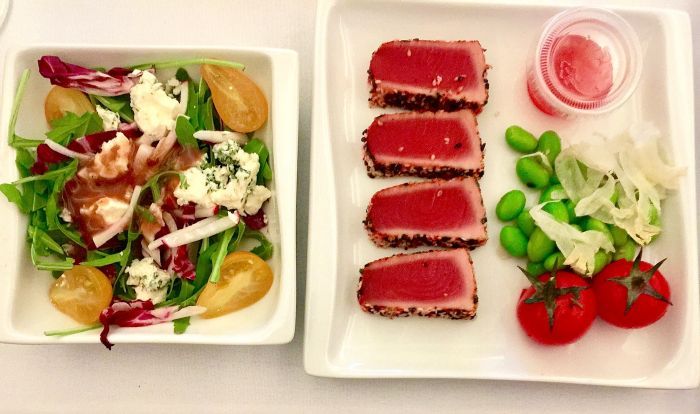 Photo Credit: Janice Nieder
This was my first time flying on a Dreamliner and huge props for the roomy seats, spacious overhead bins, special air filters which reduces that jet-laggy feeling, special glare-free tinted windows tinted and tasty food (pictured above).
If you're connecting to another fight in Warsaw, be sure and take advantage of their business class lounge which offers an ever changing roster of dining treats. I adored the life-saving spa, where the treatments, which range from a facial, back massage, reflexology, express make-up and more are competely free! My masseuse, Monika, had me purring after a marvelous 30-minute knot-defying massage.