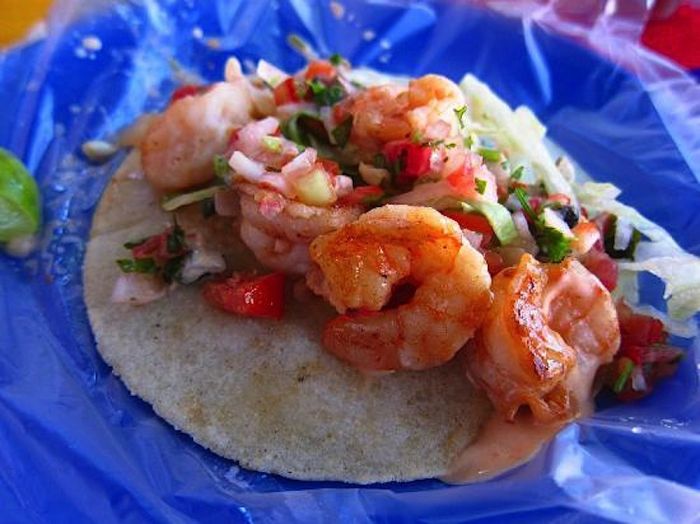 Photo Credit: Janice Nieder
With a bio that reads like a novel series, the exuberant Anna Maria Davis cannot be pigeonholed down to any one category. Documentary filmmaker, fashion stylist on Rodeo Drive, successful entrepreneur (she started the first indoor SuperFood farm growing micro-greens) and world culinary traveler are just a few of her titles. And, just as an aside, the Hollywood romantic comedy Fools Rush In starring Salma Hayek, was based on the rollercoaster courtship between Anna Maria and Doug Draizin, the film's producers.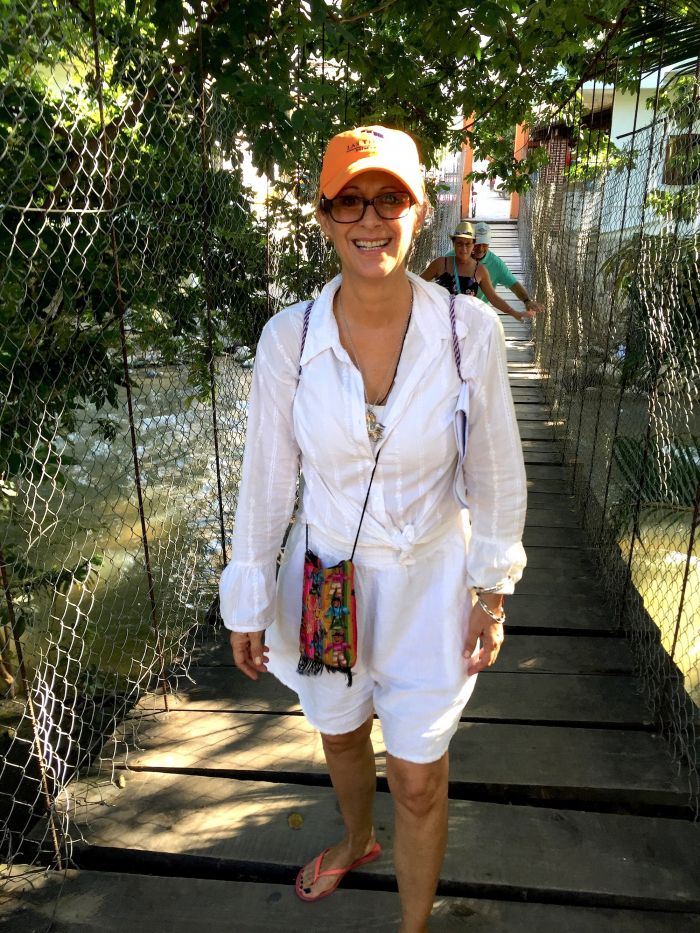 Photo Credit: Anna Maria Davis
Anna Maria is a Mexican/American with ancestry in Durango, Mexico that dates back hundreds of years. Her heritage has fueled her reputation on both sides of the border for throwing spicy, eclectic, and wildly entertaining, dinner parties. Growing up on the West coast where she was influenced by both the Las Vegas and Los Angeles food scene, she later moved to Puerto Vallarta, which she feels is "the culinary paradise of Mexico." Currently, Anna Maria is working on sharing her love of Puerto Vallarta by offering private "insiders" tours including Tapas, Tacos and Tequila or Shop, Cook, Eat and Talk your way around the Banderas Bay.
Here are some of her favorite Puerta Vallarta shops and eateries:
Best Shrimp Taco?
Several decades ago two brothers opened a humble taco stand, Mariscos Cisneros (pictured up top), which, due to its wild popularity, now includes a traditional restaurant behind the stand. The focus is on pristine fresh seafood, and while they get rave reviews for everything from smoked marlin tacos to poblano peppers stuffed with crab, shrimp & octopus, Anna says they serve the "sweetest shrimp taco I have ever had!"
Best Tequila?
Baston del Rey, owned by the Avalos family, has been making tequila the old fashioned way for over 75 years. Their tequilas are made from 100% pure blue agave, and nothing else—no flavorings, added sugars, or chemicals. There is an interesting factory tour where you can taste their different tequila liqueurs. Love the coffee chocolate flavor tequila!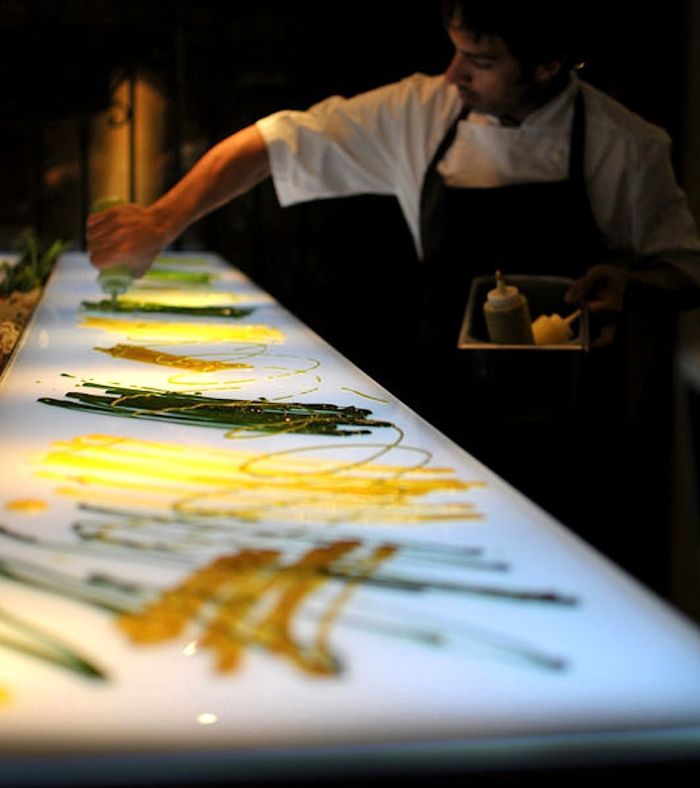 Photo Credit: Barrio Bistro
Best Mexican gourmet meal?
Search out the intimate Barrio Bistro in Versailles, one of Vallarta's old residential neighborhoods, for a unique dining experience. The fun starts when the charismatic owner/Chef Memo of Barrio Bistro comes to your table, carrying a chalkboard, to personally review the changing weekly specials. Some dishes utilize ingredients that he brings to the kitchen from his own ranch, while others are based on old-fashioned Mexican medicinal recipes.
Best Coffee?
The Vallarta Factory offers the three C's: Coffee, Cigars, Chocolates or as they like to say, "Your Local One Stop Shop." Everything is made, roasted or hand-rolled on site. Anna says, "It's my favorite Americano stop in town!" The friendly staff is happy to give you a tour of the coffee roasting premises, complete with homemade chocolates to sample.
Best Bling Stop?
Joyeria Yoleris the only jewelry store in Puerto Vallarta that makes their creations in their own factory on the premises. They specialize in the finest gemstones set in gold or sterling silver, featuring custom designs to your taste. Ask to see the collection of the Los Castillo family's silver jewelry for ideas.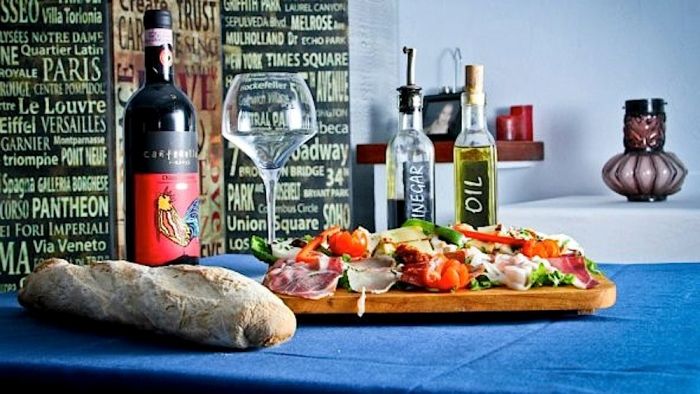 Photo Credit: Toscana Mia
Best Italian food?
Toscana Mia in Bucerias! Ask owner and Sommelier, Vincenzo, to recommend the perfect wine for pairing with a delectable sesame crusted seared tuna, light and airy fried calamari, and bruschetta -made with sweet local tomatoes and Vincenzo's artisan homemade bread. The fresh pasta is made locally by Roberto Storzini another award winning chef and a close friend of the owners.
Best Massage?
Although it is a basic, no-frills establishment, Felipe's Theraputic Spa offers the perfect jet-lag antidote, a deep-tissue massage. Anna says when her N.Y.C. Joffrey Ballet friends come to visit the first thing they do is make an appointment with Felipe, a professional runner and an accredited massage therapist/body technician with over 20 years experience. He is often referred to as the Zen Master of massage for his healing touch.
Best Happy Hour?
Joe Jack's Fish Shack has a wide variety of delicious mojitos that are two for one during happy hour. The ginger-flavored one goes well with Anna's favorite tuna poke, plus she loves hanging out with Tony and Ari, two of the top Mixologists in Vallarta.

Photo Credit: Mundo De Crystal
Best Gift to Bring Home?
After a bottle of Baston del Rey tequila, the next best gift stop is Mundo de Cristal for their huge selection of hand-blown glassware. Choices range from colorful glass heart ornaments starting at three dollars to intricate chandeliers. They do an outstanding job carefully wrapping your purchases for the trip home.
Best Way to Party with Artsy Locals?
Do the South Side Shuffle, held from 6:00 p.m. to 10:00 p.m. every other Friday, from November-April in the Zona Romantica district. Join this lively street party where you'll be mingling with a mix of locals, tourists, and artists at the participating galleries and boutiques, complete with strolling mariachis and gratis cocktails.
You can contact Anna Maria for tours while visiting Puerta Vallarta:
Email: tapastacostequilatours@gmail.com | Cell: 001.310.648.0994 | Skype: ShopCookEatTalk.com