By Sara Cardoza Aug. 31st, 2012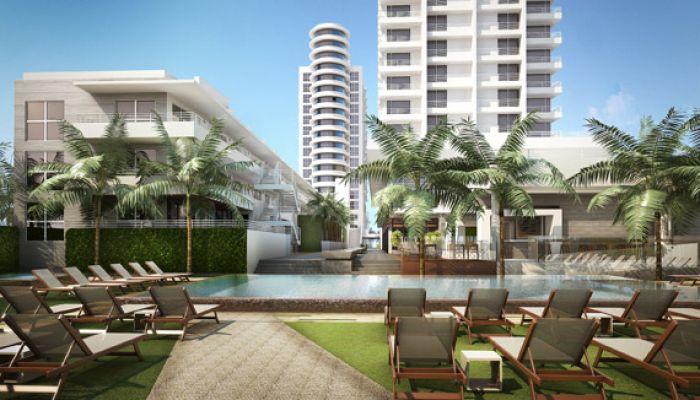 Photo Courtesy of The James Royal Palm Hotels
Scheduled to open in late 2012, luxury hotel hospitality brand
The James
will open its first Miami property, The James Royal Palm. The new beachfront hotel will channel the art deco spirit of the historic Royal Palm Hotel, which stood in its place, featuring local art and cultural influences that reflect the regional history of Miami. The vision of the hotel was brought to life by world-renowned architecture and interior design firm Rottet Studio, who included within the new resort, two swimming pools, lobby lounge, full-service spa, as well as a topiary, outdoor living room, surrounded by palm trees and fountain.
Although the Royal Palm Hotel is no longer, designers made efforts to keep some of its elements within The James Royal Palm. The property will also include a beautiful staircase and terrazzo flooring. The original front desk area has been reclaimed from the historic Royal Palm Hotel, and will be converted into a café backed by artistically placed green glass. The new hotel will have 179 guest rooms and 211 studios and suites, as well as signature guest rooms with unobstructed views of the ocean. The rooms will include patterned wooden headboards and a dining area graced by a table topped with beautiful, sea blue glass.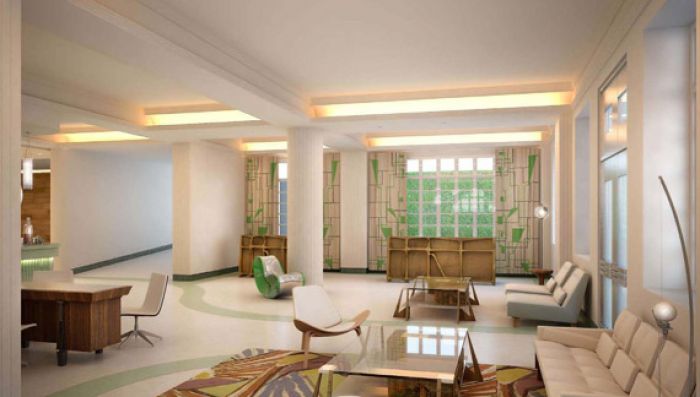 The James Royal Palm will also be home to leading hospitality brand EMM Group's newest entertainment venture, SL Miami and restaurant concept CATCH. The nightclub's flagship location is found in Manhattan, and like its parent venue, SL Miami will feature a metropolitan sense of glamour, incorporating a blend of Miami's art deco traditions alongside the polish of a NYC club. Dim lights, black-lit x-ray panels, ceilings adorned with gold-mirrored glass and a bar with a jewel-toned façade are just some of the elements that will outfit the new club. In addition to lovely ocean views, CATCH restaurant will feature a menu of delectable seafood dishes such as Crispy Whole Red Snapper, Dungeness Crab, and Tagliatelli with Flying Fish Roe & Scallion Tomato Sauce.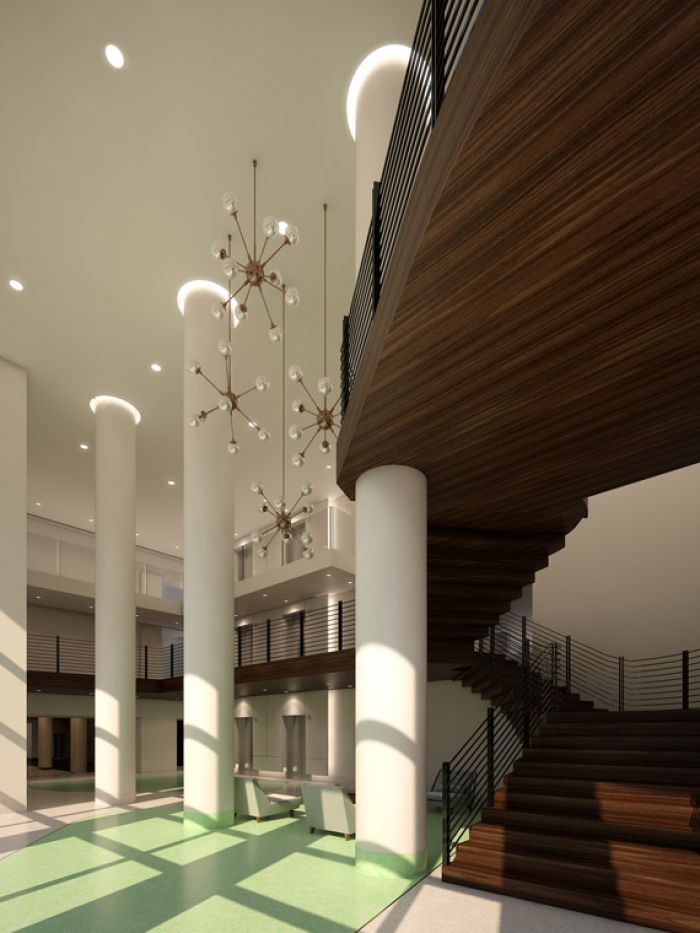 SL Miami nightclub and CATCH restaurant will also be joined by a brand new restaurant concept from chef and partner, Kris Wessel. Florida Cookery will offer both an environment and menu that is artistic and innovative, with dishes such as Frog Legs in Lime Leaves, Lychee Roasted Quail and Mango Pie.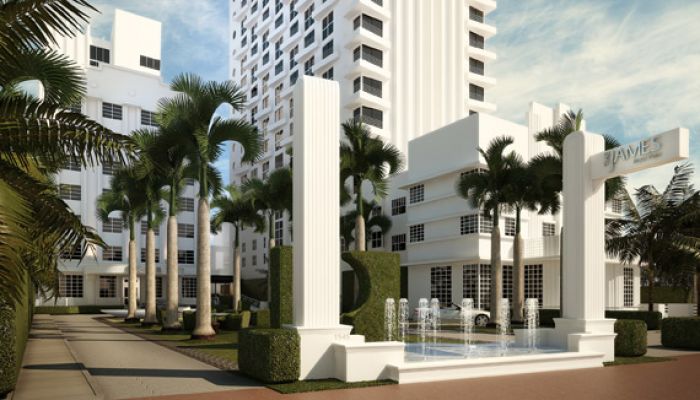 to learn more visit
JamesHotels.com
Sara Cardoza
Sara graduated from the University of Mary Washington in Fredericksburg, Virginia with a degree in creative writing. As a military child she spent her childhood living and travelling overseas which shaped her passion for travel, language, food, and intercultural exchange. She has recently joined the JustLuxe editorial team....(Read More)