Sep. 27th, 2012
Get a Taste of Summer's End With Inaugural Community Food & Art Party
Photo Courtesy of Thinkstock
Say so-long to summer during Miamiís first annual Taste of the Beach & End of Summer Block Party. Guests can enjoy celebrity chef appearances, music, and food from area restaurants and eateries. The event will not only feature an array of delicious eats, but a lovely beachside setting at Miamiís Collins Park on the front lawn of the BASS Museum of Art. On Saturday the 29th and Sunday September 30th Fox Hellís Kitchen star, Robyn Almodovar will join local restaurants Ola at Sancturay Mixtura Peruvian Cuisine, Cafť Prima Pasta, Maxineís, La Locanda, Haven, Cafť at Books & Books, Fix, Kung Fu Kitchen, Nespresso, Mangoís, Edible Arrangements, among others to feature signature culinary dishes.

In total, the outdoor event will include 40 restaurants and community organizations who will collect a percentage of the food tent ticket proceeds and donate them to the area cultural arts programs as well as The Miami Childrenís Hospital Foundation. The event is sponsored by The Beach Channel, a privately owned South Florida TV channel that is partnered with Accord Productions. On both days the food tent entrance will be $5 but the event itself is free, open from 11 am to 6 pm. So for a weekend of food, fun, and fair weather (hopefully!) head to Collinís Park.

Photo Courtesy of Collin's Park
Photo Courtesy of Collin's Park
Photo Courtesy of Collin's Park
Read More on
TasteofTheBeachMiami.com
You might like :
Miami Things To Do
.

Miami Map

.
.

Luxury Hotels in Miami

.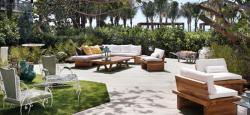 W South Beach
Romantic, Business, Spa, Beach, Pet Friendly, Wedding, Luxe Superior, Tourism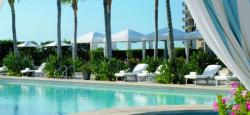 Four Seasons Miami
Romantic, Family Friendly, Spa, Beach, Pet Friendly, Resort, Luxe Superior, Waterfront, Nightlife, Culinary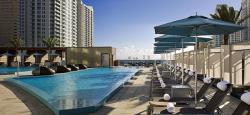 Epic Kimpton Hotel
Business, Family Friendly, Spa, Beach, Pet Friendly, Boutique, Waterfront, Nightlife