By Sara Cardoza Dec. 7th, 2012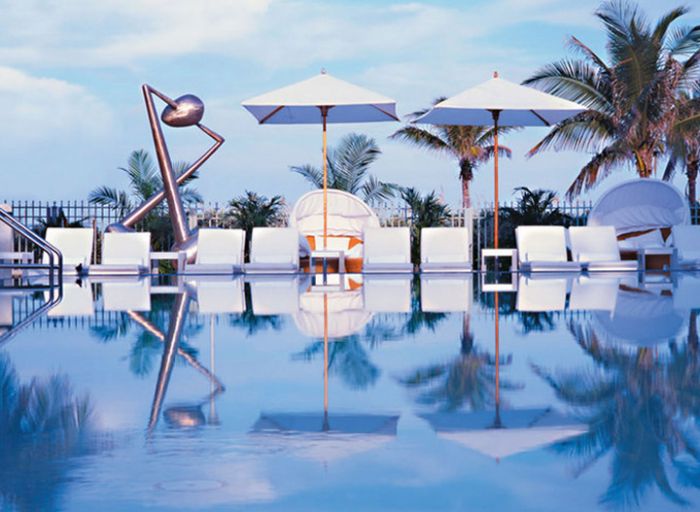 Photo Courtesy of Sagamore, The Art Hotel
It's that time of the season again in Miami. And no, we're not talking about the holidays, because, let's be honest, it's tough to feel a seasonal, Christmasy vibe when you're relaxing on one of Miami's gorgeous beaches. However, it is that time of the year when Miami gets to show off some serious artistic flair.
Art Basel
, founded in 1970, is among the world's most premiere art shows, showcasing work from more than 260 leading galleries from across North America, Europe, Latin America, Asia and Africa as well as from 2,000 artists from both the 20th and 21st centuries. To celebrate, restaurants, hotels, museums, and stores across the city have planned events and openings, truly making it a city-wide affair. Get an insider look at some of the amazing happenings for the conclusion of the 11th edition of Art Basel Miami Beach below: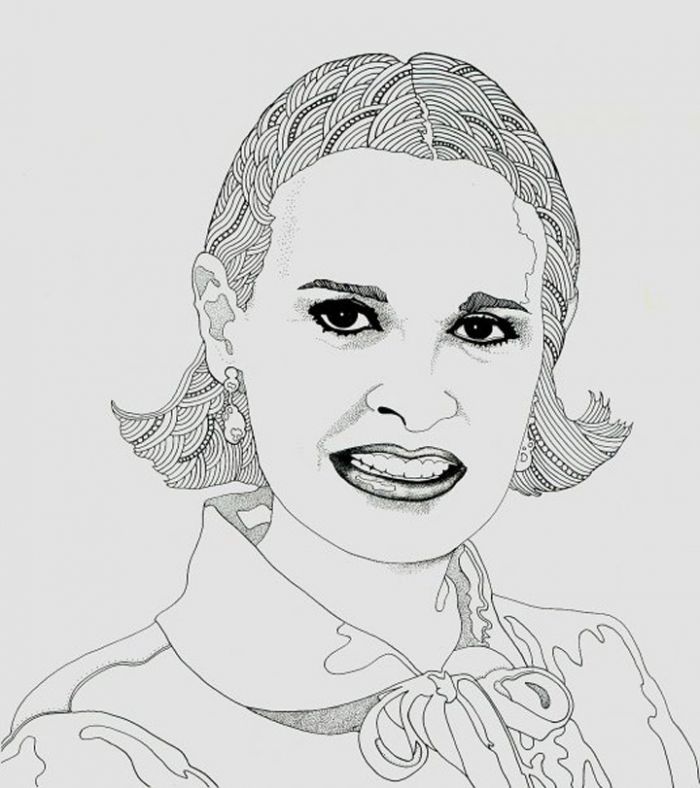 JW Marriott Hotel "Time-Capsule" Event with Martin Kreloff
Head to the JW Marriott Hotel, located in Miami's Financial District, for a special exhibition featuring portraits and multimedia artwork from 1976. Guests can enjoy viewing work that represents the "original" group of artists who were considered the most renowned, innovative, and thought-provoking during the late seventies. Captured saying the word "art,"
Miami Says 'Art' 2
, will uncover these original works of artists saying "Art." Some of these individuals include director of the Brooklyn Museum Arnold L. Lehman, abstractionist Lynne Golob Gelfman, the Founding Director of the Museum of Contemporary Art in North Miami, Lou Anne Colodny, and many more. Artist Martin Kreloff said, "It was clear to me back in 1976 that I could capture Miami's cultural leaders each saying 'ART' and turn it into the ultimate group show. Today I am thrilled to present this tribute to Miami's cultural spirit that has blossomed into a world-class art destination. I am so proud of you, Miami."
Photo Courtesy of Martin Kreloff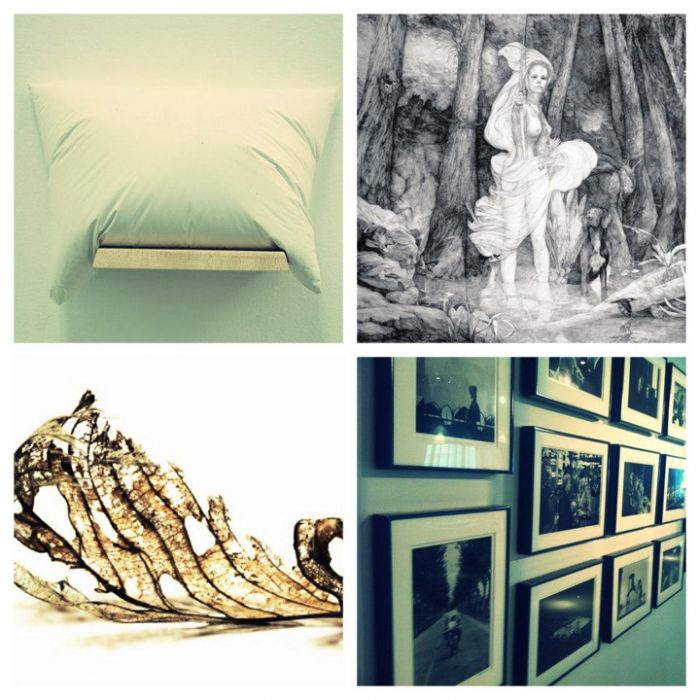 Annual Art Basel Brunch at Sagamore, The Art Hotel
Partnering with six local museums, including the Bass Museum of Art, Lowe Art Museum, Miami Art Museum, Museum of Contemporary Art, The Patricia & Phillip Frost Museum of Art at FIU, and the Wolfsonian-FIU, Sagamore, The Art Hotel features a range of art work. In keeping with their yearly tradition, the hotel will host the 11th annual Art Basel Brunch, on Saturday December 8, from 9 am to 1 pm. Located directly on the Atlantic Ocean, the all-suite boutique hotel is nestled in Miami's Art Deco Historic District and has long been a favored destination of the area's top collectors, gallery owners, and artists. In addition Sagamore, The Art Hotel will also feature the 2012 exhibit
Fundamental
, which showcases artwork from curator Cricket Taplin. The theme for the collection is "a presentation of exposed nature, raw humanity and culture, and their beautifully fundamental commonalities." Most anticipated is an 8-foot sculpture by Michele Oka Doner which depicts a human body entrenched in the captive force of algae and seaweed.
Photo Courtesy of Sagamore, The Art Hotel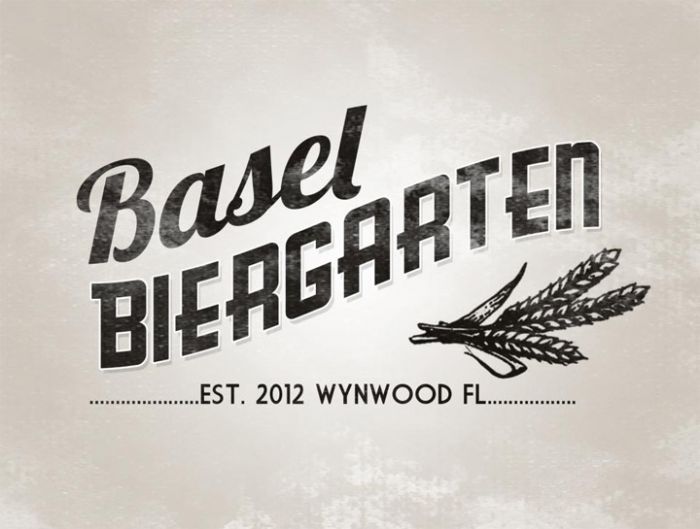 Pop-up Beer Garden | Basel Biergarten
Calling all art and beer fanatics! For a short time only Basel Biergarten will open up inside the Wynwood Cigar Factory on 101 NW 24th St. In addition to pints, the venue will also host "The Factory" art show alongside the first ever beer garden, featuring favorite brews, bacon, street art, and music. Some of the area's most popular breweries will be represented, including Cigar City, Monk In The Trunk, Michael's Genuine, Native Brewing, Tequesta & Due South on Tap, Miami Smokers, and more. Guests can also enjoy a sampling of everyone's favorite snack, that's right, bacon! Candied bacon, smoked artisan meats and more will be supplied to complement the tap offerings; all the while the energy of Miami's art scene sets the stage.
Photo Courtesy of Wynwood Cigar Factory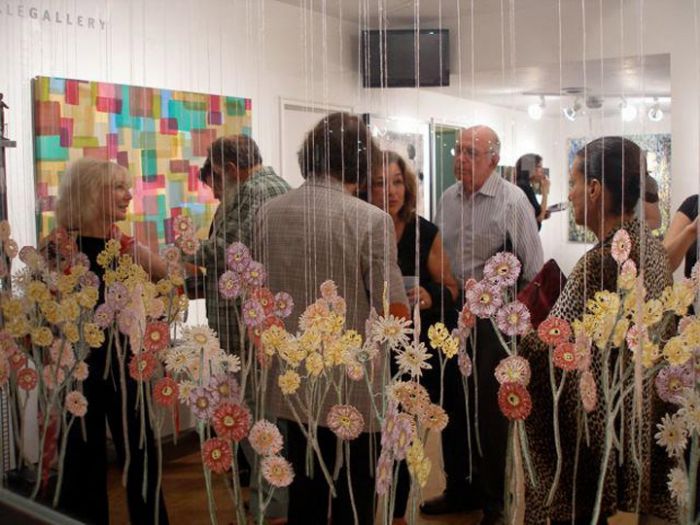 Aqua Art Miami
Located at the Aqua Hotel on 1530 Collins Avenue, the Aqua Art contemporary art fair will feature innovative galleries and work from overseas and across the nation. The hotel has been recognized for introducing important international art programs as well as supporting young curators and emerging artists. This year's show will feature work from galleries such as Mayer Fine Art, AWOL Gallery, ArtSlant, Pele Prints, The Tappan Collective, Morton Fine Art, to name a few. Also located in Miami's Art Deco District, Aqua Hotel blends modern architecture with an intimate and romantic environment just steps away from the city's vibrant dining, entertainment, and art scene.
Photo Courtesy of Aqua Art Miami
Sara Cardoza
Sara graduated from the University of Mary Washington in Fredericksburg, Virginia with a degree in creative writing. As a military child she spent her childhood living and travelling overseas which shaped her passion for travel, language, food, and intercultural exchange. She has recently joined the JustLuxe editorial team....(Read More)