By Donald Herrera-Fairbairn Aug. 15th, 2014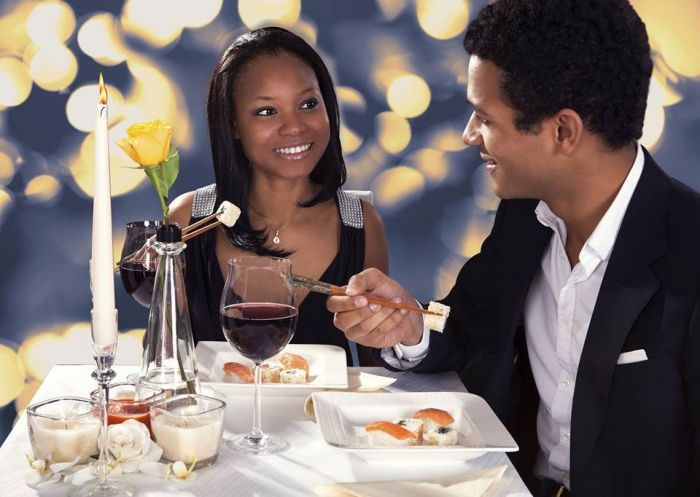 Photo Courtesy of Miami Spice
Having garnered a reputation for excellence over its 13-year run, Miami Spice has become a prestigious culinary event that attracts people from all over the country. With more than 170 restaurants involved in the event this year, attendees are going to have a more difficult time than ever choosing where to go. The restaurant promotion began on August 1 but runs until September 30, so there's still plenty of time to head to Miami on a quest for a new favorite eatery.
Photo Courtesy of Miami Spice
Restaurants involved will be offering discounted lunch and dinner options at $23 and $39, respectively, and include an appetizer, entrée and dessert. And, for those of you who have a terrible time making decisions, event organizers have made things easy (well... easier) by offering a restaurant search function that offers a full list of venues, menus, events, neighborhood, photos and information on each restaurant's best dishes.
Photo Courtesy of Miami Spice
There are also a number of hotel packages available highlighting the best of Miami's restaurant and hotel scenes. Along with free breakfasts and access to all the best Miami Spice has to offer, some of the hotels, like Hilton Cabana Miami Beach and Conrad Miami have special offers which include preferential treatment at the hotels and exceptional concierge services to handle the planning of a day or week feasting at Miami Spice.
Photo Courtesy of The Mandarin Oriental
During the event, multiple prizes will also be available to those who participate through social contests. By using the hashtag #MiamiSpice on Twitter or Instagram, users can win $100 gift cards or even a free deluxe hotel stay with an included VIP dining experience.
Are you planning to go to or already in Miami for the event? What's been your favorite restaurant so far? Let us know in the comments below!
Donald Herrera-Fairbairn
Donald lives in San Diego County with his wife and three children. He has written for a number of organizations in addition to JustLuxe, including Remy Martin, Yahoo!, Oh!Facts and more. Donald spent five years in the U.S. Navy where he discovered his knack for writing through creating instructional materials and standard operating procedures. Since his honorable discharge in 2009, he has embraced...(Read More)