By Christy Stewart Feb. 10th, 2010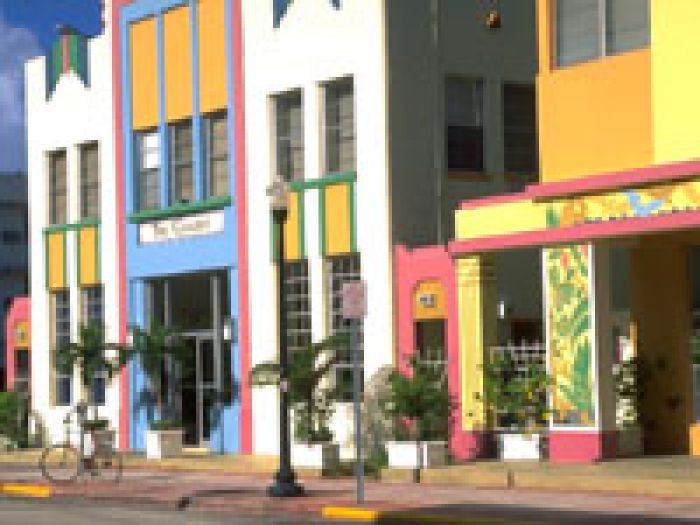 Things to See in Miami:
From its expansive beaches to its bustling city scene, Miami is
the place
to see and be seen. Whether you're looking to spice things up with a little Latin culture or perhaps slow things down with a tropical island escape, Miami offers something for just about everyone. In a city that seems to offer an endless amount of activities, we thought we'd round up some of our favorite things to see in Miami.
Art Deco District
Known for its unique and vibrantly-colored architecture known as Art Deco, it seems only fitting that Miami has its own district dedicated to the movement. The Art Deco District is designed to protect and preserve those classic buildings that were constructed in the early 1900s. Educate yourself on all things Art Deco by taking one of the many tours offered, such as the "Underground Tour," which takes you to some exciting places like the former office of Al Capone.
Key Biscayne
Located just off the southern tip of Miami, Key Biscayne is an island paradise, boasting pristine beaches, ample dining, and a wide array of boating and recreational activities. Some of the most popular attractions include Crandon Park, Bill Braggs Beach, and the Miami SeaAquarium, where you can dive right in and swim with the dolphins.
Design District
Enjoy a leisurely stroll through Miami's unique Design District, where you're sure to discover something new and exciting lurking around every corner. The Design District offers a diverse blend of eclectic boutiques, local art galleries, and popular corner eateries. Every second Saturday of the month, locales and tourists alike come together to enjoy Miami's own "Art Walk."
South Beach
By day, South Beach is all about white sandy beaches, bikini-clad beauties, lively street performers, and some of the best people watching around. But by night, all bets are off as the streets of South Beach come alive and everyone comes out to play. South Beach is overflowing with nightlife, with entertainment options ranging from multi-level dance clubs to more intimate, local Latin hotspots.
Everglades National Park
As the largest subtropical wilderness reserve in the United States, the Everglades National Park offers approximately 1.5 million acres of natural discovery. The Everglades National Park has been designated a World Heritage Site, an International Biosphere Reserve, as well as a Wetland of International Importance. When visiting the park, one can expect to see their fair share of alligators, exotic birdlife, and more.
Find more
things to see in Miami
, by visiting our
Miami City Cuide
.
Christy Stewart
In her role as managing editor, Christina has developed a keen eye for all things luxury and is considered by many to be an expert within her field. Christina has covered a wide range of luxury lifestyle topics and finds passion in international travel, fast cars, and fabulous handbags. She graduated from San Diego State University in 2005 with a degree in both journalism and English. While attend...(Read More)