Sandra Cemulini View Profile

Travel and Gift Consultant | Luxury in Tuscany
Holiday Shopping on the Festive Streets of Milan
Posted: Dec. 13th, 2011 | Comments 0 | Make a Comment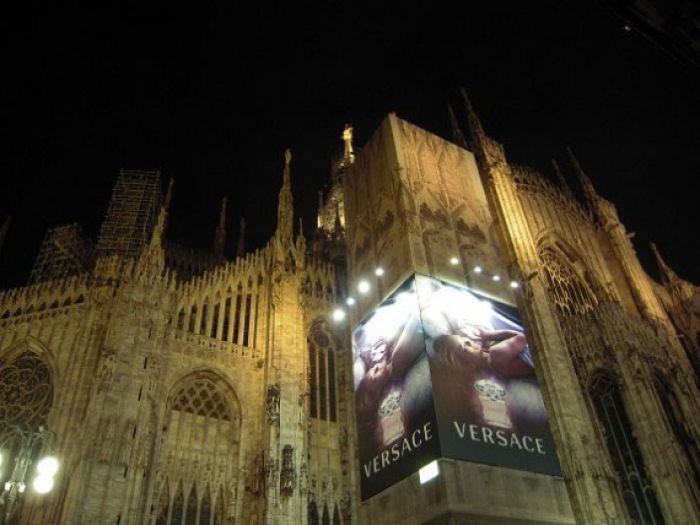 Photo Credit: Sandra Cemulini
Milano is illuminated for the Holidays, from the neighborhood storefronts to the
designer boutiques
. Shopping in Milano is an exhilarating experience any time of year, but it offers an array of options come the Holiday season.
As Milano is considered the most fashion forward city in Italy, those looking for the well-known designer brands will find plenty to choose from at the Rinascente or Excelsior where swarms of tourists are buying up the latest bags, shoes, and accessories. For those seeking the truly luxurious goods, a stroll down Via Montenapoleone and Via della Spiga will be your destination. From Prada, Armani, Gucci, Rivolta, Valentino, and Bulgari just to name a few, the window displays are just breathtakingly enticing, inviting you in to examine the items up close.

There are other brands known mainly to Italians that have a distinguished look and are sought after by the stylish men and women who are not mesmerized by a flashy logo. I always love Luisa Spagnoli for their elegantly feminine and chic, youthful yet appropriate looks for women my age 50-plus. Massimo Dutti is another stylishly conservative choice, offering excellent quality pieces that are easily mixed and matched to create your own look.


I like to start at the Duomo, stopping for the delicious roasted chestnuts from the street vendor on the corner (I have a picture my Dad took of me standing in front of the Duomo eating hot chestnuts for the very first time at age five, I always go back there). The Galleria is to the left as you look at the Duomo and is a beautiful mťlange of shops, cafes, and restaurants. Itís a pleasure to stroll through checking out the little shops and picking up some unique Christmas gifts, a book from Libreria Bocca, gloves from Vigano, or a silver ornament from Bernasconi.

The "Milanesi," as the people from Milan are called, love to sit outside the cafes, enjoying a biscuit and espresso or an Aperitif, chatting and people watching. I definitely recommend taking a break and doing the same. My favorite spot is at the Galleria is Savini. It has such a regal atmosphere, and an astounding display of gourmet gift items.

If you are lucky as I was during my last visit, you might catch some of the ongoing restoration of the mosaics on the center floor of the Galleria. It is so amazing to see them repairing the designs using the same materials and methods as when they were originally created. The Galleria is from the mid 1800s and is an ideal example of the opulent style of that period.


Donít miss the little stands right outside the Galleria where artisans sell handcrafted statues for the manger scene among other things. They are specialists from the Dolomite Mountains and some of the pieces are works of art.

Walking through the streets of Milano you will find plenty of shops that offer the traditional Christmas treats like Panettone, the delicious leavened sweet bread that is blended with raisins and candied fruit; or for those who are not crazy about the fruits there is the Pandoro, a light, plain cake dusted with powdered sugar.

The pastry shops are filled with the most delightful treats, chocolates, marzipan, and nougats. Walk in and have an espresso as you decide on your purchases; you will love the way they package your goods, as even the smallest tray will be wrapped in pretty paper with ribbon and a gold or silver seal making it look extra special. Specialty gourmet shops such as Peck have gorgeous gift baskets and a vast array of gastronomic delights and wines. But donít overlook the small neighborhood shops that often have artisan specialties from small farms.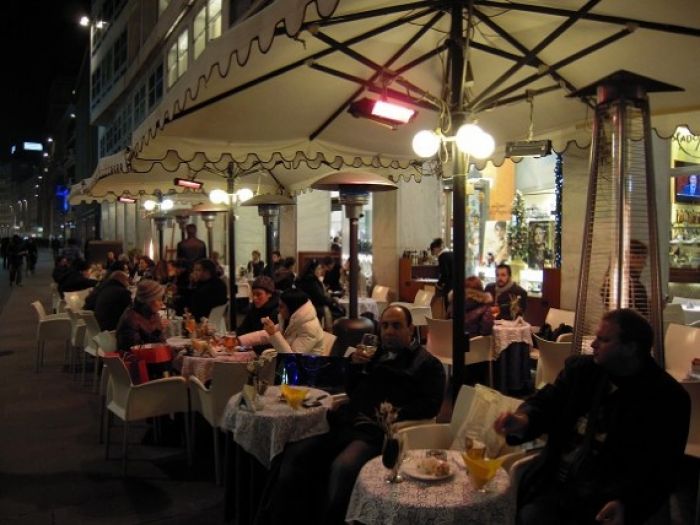 Sandra Cemulini


Aperitivo Al Fresco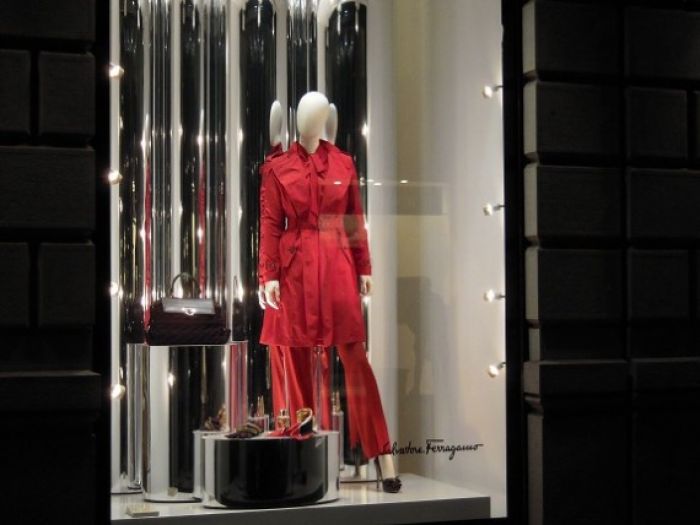 Sandra Cemulini


Salvatore Ferragamo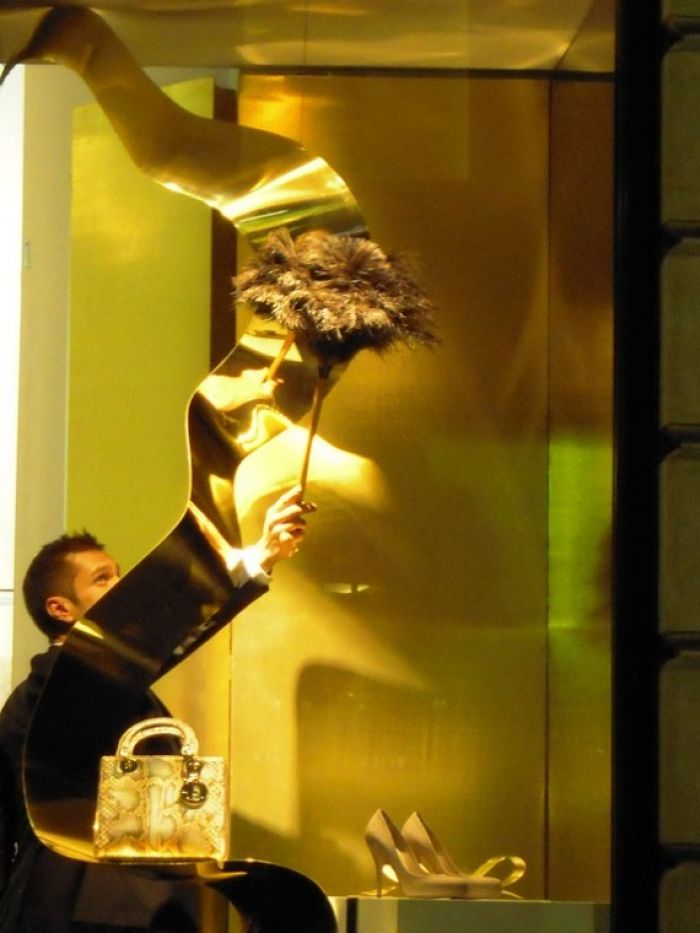 Sandra Cemulini


Dusting Dior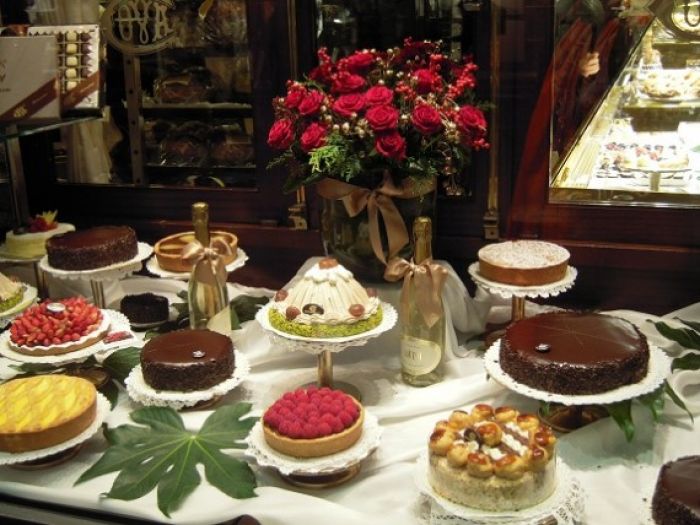 Sandra Cemulini


Pasticceria
Related Topics : Milan, Italy, Shopping, Luxury Brands, Gift Ideas, City Guides
LET'S CONNECT LUXURY NEWS & MORE






Milan Map

Expand Milan Google Map >
Luxury Hotels in Milan >
Best Milan Hotel Rates
See All Specials For Milan Luxury Hotels >
* Lowest nightly rate based on select dates. Please click on hotel for details.