By Sara Cardoza Apr. 18th, 2012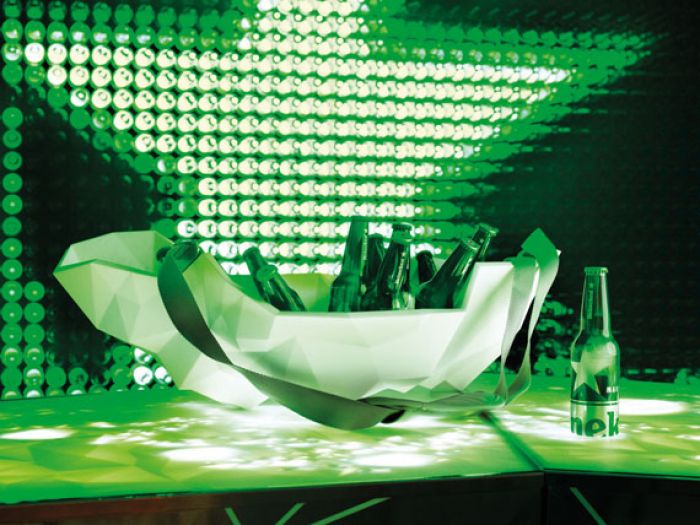 Photo Courtesy of Heineken
During the internationally renowned, week-long
Milan
Design Fair that began yesterday, Heineken unveiled a futuristic nightclub concept that is promising to completely alter the clubbing experience. In conjunction with input from 100 club-goers, elite engineers, designers, and innovative thinkers from around the world have created this concept through a virtual think-tank, aiming to re-invent the nightclub from six different key points.
Mark van Iterson, Head of Global Design at Heineken said, "Clubs are really interesting spaces for us to explore new design ideas, as they're social, extrovert and progressive places where design really sets the scene for the nightlife experience. We set out to experiment with ways of making the night more welcoming, more memorable and igniting conversation through design concepts and innovations."
Visually appealing design, however, is not the sole ingredient in making a nightclub successful. For this reason, Heineken innovators sought to incorporate ways to unite both aesthetics and functionality to streamline and heighten the most important interactive aspects of a club experience. Within the concept designers integrated social "games" and activities that will seek to engage guests and allow them to mingle naturally.
The
bar
itself is often a jumping point that club goers use to introduce themselves or meet someone new. Designers kicked this crucial element of the club up a notch by making the bar surface interactive, allowing guests waiting for a drink to further interact as well as letting bartenders know which patron is next in line. In addition to the interactive bar, other connective technology was used through the club concept which uses lighting and visual effects.
Video mapping and a 3D origami star let the dance floor become a playground, measuring the energy the dancers feel towards the music and allowing the DJ to adjust accordingly. The concept also includes a lounge space that lets dancers kick back and express their feelings to a sensitive origami-shaped wall.
At the end of the night, patrons will be directed towards cabs, offered directions and any other type of assistance needed to arrive at their next destination safely. While the concept has seemingly thought of every enhancement possible, Heineken is planning to develop several more prototypes, "pushing design boundaries," and seeking fresh ideas.
For more information about Heineken's project visit
HeinekenInternational.com
or for information about the 2012 Milan Design Week visit
UrbanItaly.com
.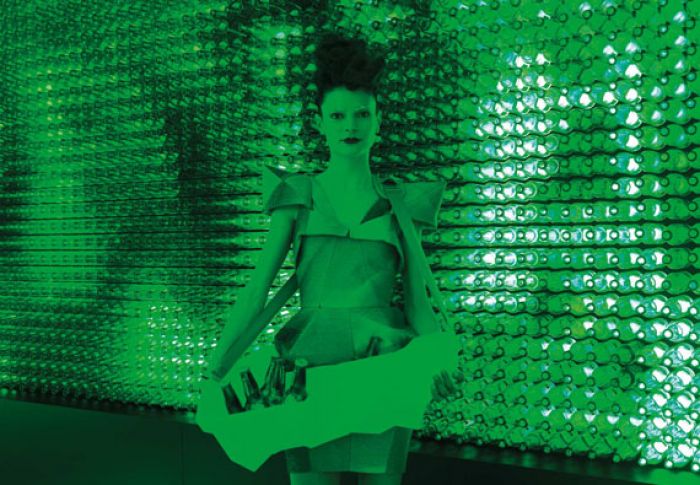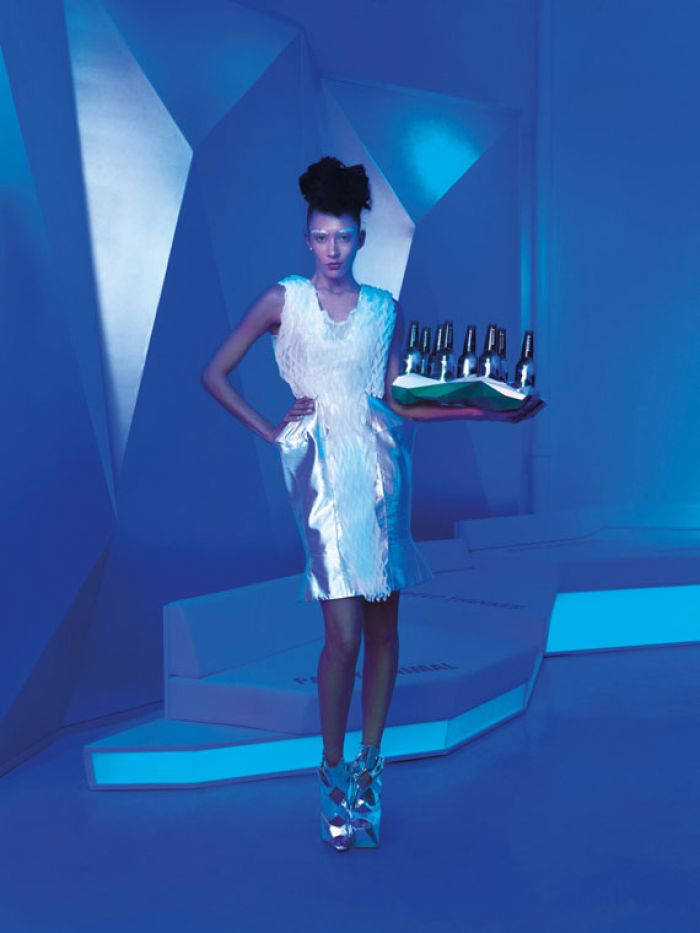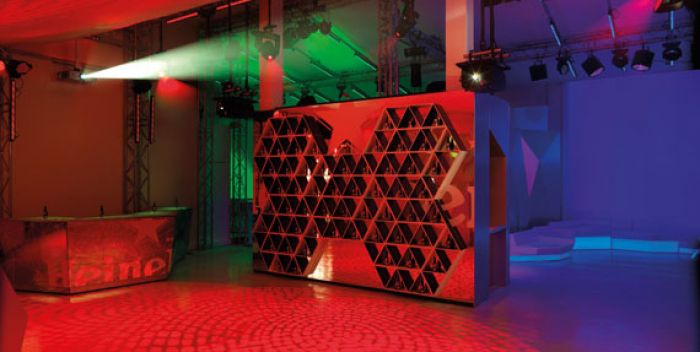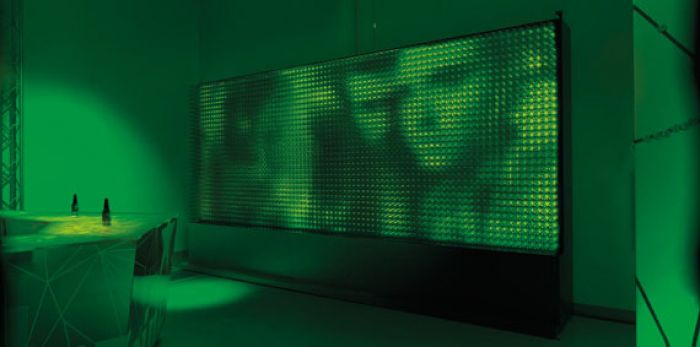 Sara Cardoza
Sara graduated from the University of Mary Washington in Fredericksburg, Virginia with a degree in creative writing. As a military child she spent her childhood living and travelling overseas which shaped her passion for travel, language, food, and intercultural exchange. She has recently joined the JustLuxe editorial team....(Read More)