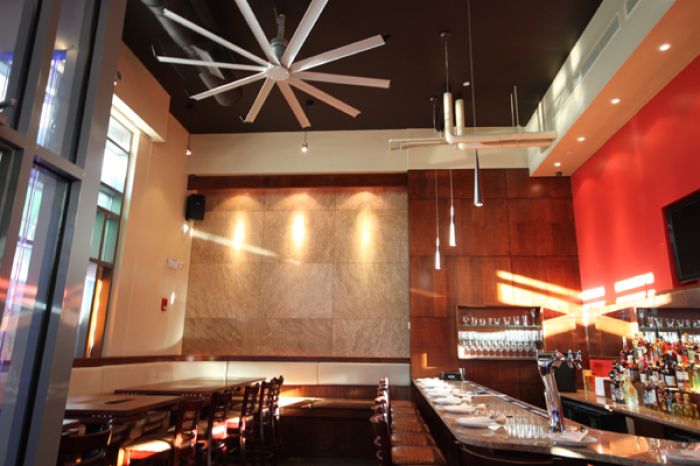 Restaurant Review:
Boston's dining scene takes on a new look with the arrival of Q Restaurant, which features Mongolian fondue-style cuisine. Better known as "hot pot," the menu includes a good variety of sushi as well as some fun
cocktails
. Located on the base-level of the new luxury Archstone
Boston
Common complex at 660 Washington Street in the Theater District, the restaurant offers diners an interactive experience.
Mongolian fondue (or "hot pot") is a concept popularized in the 11th century during the Genghis Khan era where it was proven cooking large portions of meat and seafood was an extremely inefficient and timely process. As a way to speed up the process, they invented the idea of hot pot cooking.
At
Q Restaurant
, chefs prepare paper-thin slices of meat and seafood, which is served up with an array of broths and stocks. Once the food arrives at the table, diners can cook their own meals by dipping the fish, meat or chicken into pots atop built-in induction burners for approximately 30 seconds until fully cooked. The custom-flavored seafood and meats are then served with an abundance of vegetables, noodles and tofu. If you are looking for something a bit lighter, there is a seemingly endless listing of sushi, sashimi and makimono offerings. The cocktail list here is also sure to impress - don't miss fun concoctions such as the wasabi-infused martini.
Inside the beautifully designed restaurant with its warm tans, chili-red accent walls, and ubiquitous dark mahogany, Q Restaurant offers a relaxed yet refined dining experience. It also features clean lines and a sophisticated modern décor. Upon passing through a tranquil aquatic-themed entryway, Q Restaurant's dimly-lit sleek interior is further complemented by dark wood, glass, and natural stone adornments.
Q restaurant is a great place to come for a quick drink after work or to indulge in a healthy meal without overindulging. Q Restaurant is located in the base level of the Archstone Boston Common at 660 Washington Street, Chinatown, 02111 (at the corner of Beech Street).
For more information, call (617) 773-5888 or visit www.thequsa.com.