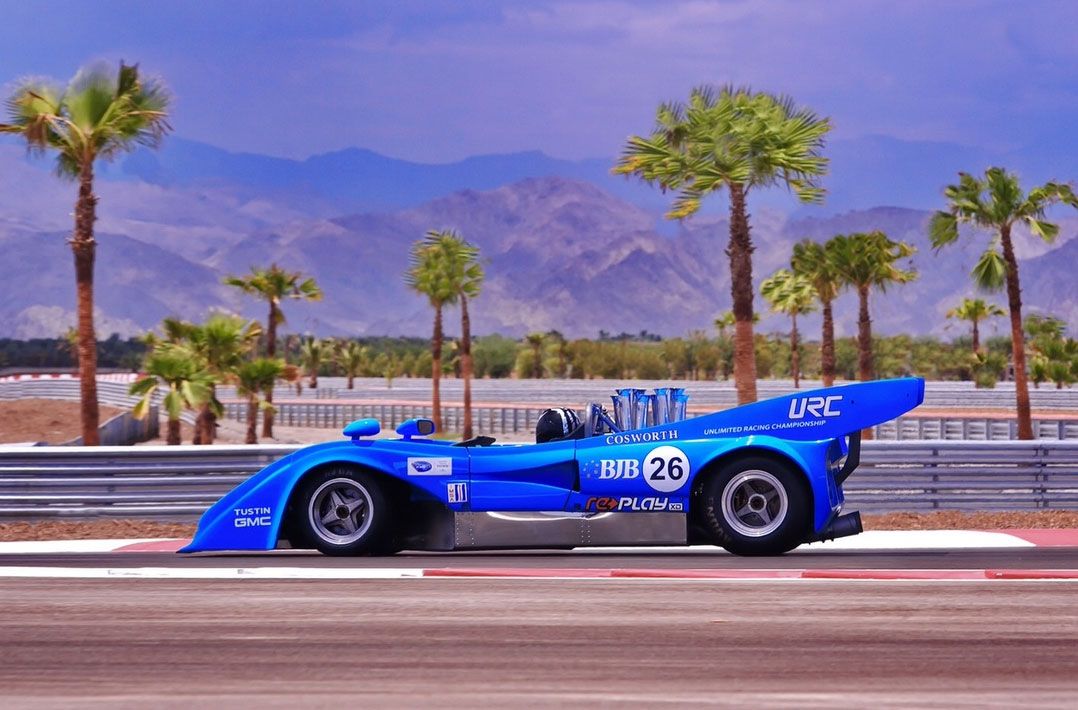 Photos Courtesy of The Thermal Club
If you like luxury cars, have an affinity for speed and like it hot (the weather, of course), you may want to look into membership at The Thermal Club in Thermal, CA (near Palm Springs). With 4.5 miles of exclusive racetrack, the motorsports club offers fast straightaways with challenging curves, three independent courses, and a Kart Track with two independent courses.
Designed by Alan Wilson, one of the preeminent designers of tracks today, The Thermal Club is an unrivaled racing facility courtesy of the Discovery Land Company. In addition to its racing facility, the club offers an amenity-loaded clubhouse, personal garage villas, observation decks for trackside entertaining, fire pits and splash pools.
But before you can jump in your Ferrari F14-T and drive off, you'll have to be invited to join the club first. Membership is limited to owners of garage lots or Garage Villas at the track. Ranging from Spanish Revival to Desert Contemporary, the residences include a kitchen, great room, luxury bathroom suites and a private den and villas can be custom-designed upon request. Individual memberships start at $80K and corporate rates start at $200K. Add on dues and an investment in an elevated garage, the full cost will range anywhere from $385,000 to $1.2 million.
However, once those fees are paid, you essentially have your own private experiential motorsports club in your backyard. On the premises, members and their guests will have use of a driving simulator room, tuning shop manned by a Club mechanic, trackside garage for fueling, washing and detailing services and an oversized shop for restoration projects. Enjoy private driving instructions or get together friends for open lapping, a group session, or full wheel-to-wheel racing with other members.
When not hitting the pavement, there's still plenty to do, especially for non-racing guests such as dining at The Grille, spending time at the spa, or booking private spa services in your villa. The facilities also include a fitness center, swimming pool, tennis and sports courts. For the youngest members, the Kids Club is a fun place for children to experience a variety of adventures and activities.
As a member, you also have access to a personal concierge and a five-star caliber staff at your service. Booking golf tee times, reserving a private jet or choosing the best fine dining restaurant in the area can all be arranged for you. Blending car culture and resort-style amenities, The Thermal Club is a racing enthusiast's private playground worth checking out.