By Eric Meyers Oct. 4th, 2011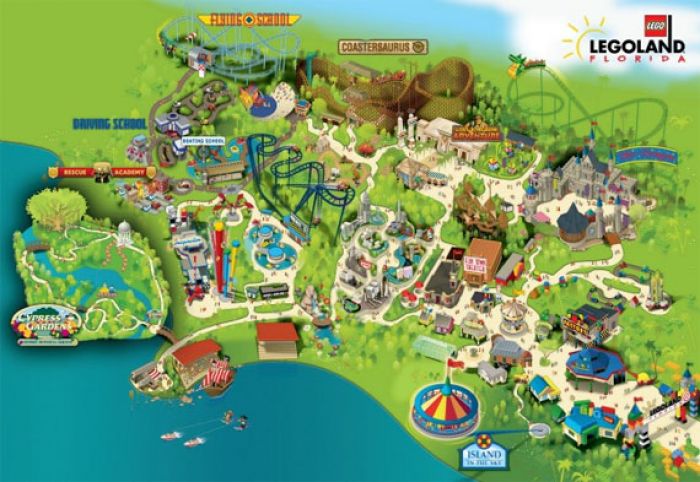 Photo Courtesy of Legoland, Florida
The former Cypress Gardens property outside Orlando is set to return to life next weekend with the grand opening of
Legoland, Florida
. The brand new park is the second Lego theme park in the United States, and sits on 150 acres promising 50 rides, shows and attractions across ten distinct zones.
The final blocks are being placed on all the rides for the grand opening on October 15, and critics are already excited about the Dragon Coaster, the Technic Test Track, and the Royal Joust. Legoland, Florida also features the centerpiece Island in the Sky, which takes guests 150 feet over the park for a 360-degree view of the property.

There are a variety of ticket options and packages available to celebrate the grand opening, and Legoland also can help throw birthday parties. For more information about being one of the very first families to set foot on Legoland, Florida, visit Legoland.com.
Eric Meyers
Eric Meyers is a native New Yorker who graduated in Journalism at San Francisco State University. While in the bay, he wrote for various publications like 944 and [X]Press. He has considerable experience in many aspects of culture, and holds a minor degree in the subject. Eric Meyers is also an Online Content Creator for The House Boardshop and author of two cover features for Snowboarder Ma...(Read More)