By Donald Herrera-Fairbairn May. 29th, 2014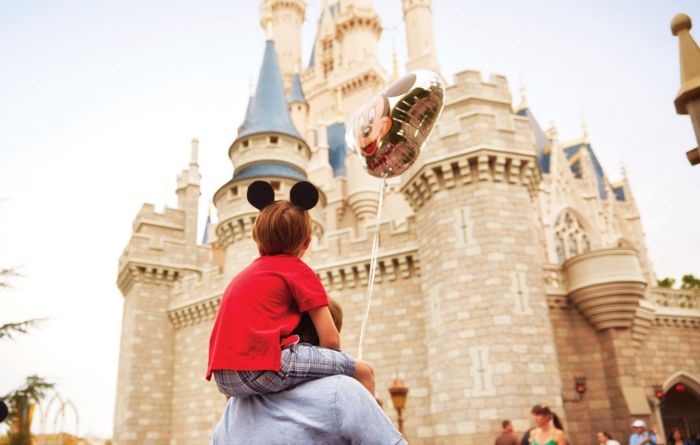 Photos Courtesy of Four Seasons Resort Orlando
Slated to open August 3, 2014, the Four Seasons Resort Orlando at Walt Disney World Resort will be situated in the Disney-planned residential community of Golden Oak. This area offers guests a feeling of secluded restfulness while keeping a close proximity to everything an Orlando vacation offers. Along with the brand's acclaimed excellence in service, the resort is partnering with Disney to offer fun amenities for the whole family to enjoy. Some of the more notable available offerings include: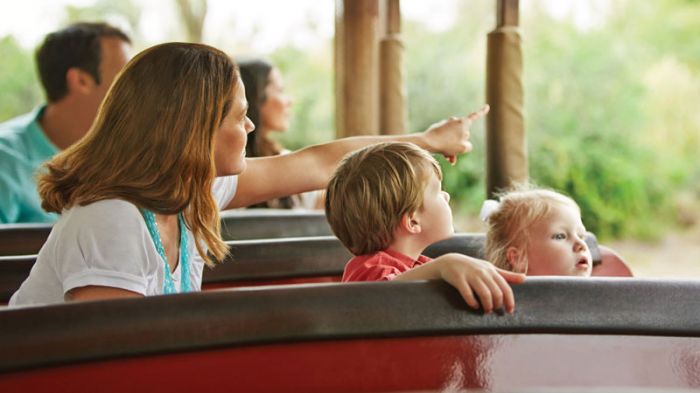 Good Morning Breakfast with Goofy and His Pals: Twice a week, and three times during peak travel times, a number of Disney characters will visit the resort's restaurant Ravello for some fun and food. Available Thursdays and Saturdays, this buffet breakfast with omelet station will offer traditional American breakfast items, and a photographer will be on hand to help families capture a keepsake of the time spent with Goofy and his buddies.
Complimentary Disney Park Transportation: Resort guests can catch a luxury coach to any of the Disney World parks. The Magic Kingdom will have auto coaches arriving every 30 minutes and Epcot, Disney's Animal Kingdom and Disney's Hollywood Studios will arrive every hour. Additionally, the Four Seasons itself will have a fleet of vehicles available to rent for however long a guest might need.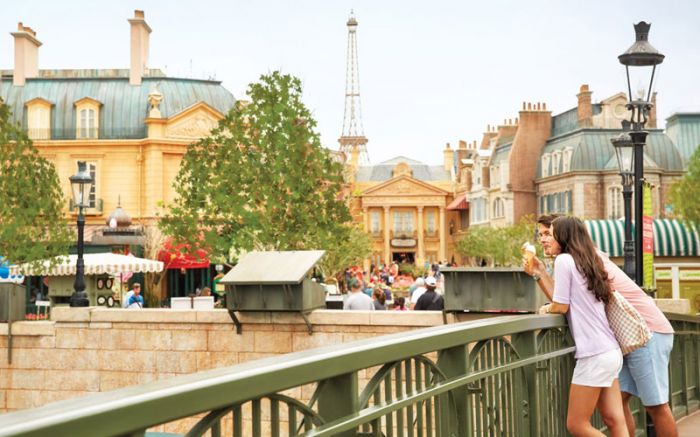 Disney Planning Center: Especially useful for first-time guests to the area, the Disney Planning Center allows guests to converse and plan nearly every aspect of their stay with a Disney Cast Member.
In-Room Celebrations: A number of welcoming packages are available that can help kick off your family vacation such as the "Presenting Your Royal Princess" celebration. The offer comes with a hanging banner outside the room, a personalized proclamation of being a royal princess, large pink box of princess-based treasures like a magic wand and tiara, and a letter straight from the Fairy Godmother herself.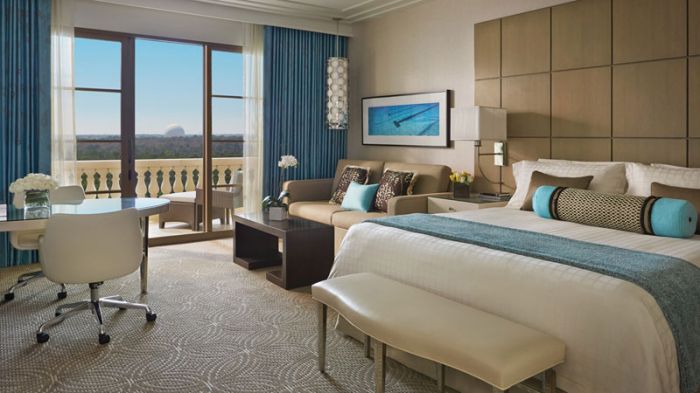 Beyond all this, Four Seasons Resort Orlando at Walt Disney World Resort still offers guests a slew of additional perks. Any souvenirs or merchandise bought at the parks can be delivered right to the resort rather than Mom or Dad having to lug around bags all day. The five-acre water park with lazy river and interactive splash zone at the hotel also offers family fun away from the theme parks. Additional on-site activities includes a rock climbing wall, table tennis, beach volleyball, bocce ball and more. A free camp for children aged five to 12 is available from 9 a.m. to 5 p.m. Those looking for more grown-up activities can enjoy the adults-only pool with poolside cocktails, a full-day spa, 18-hole golf course, tennis clinics or fitness classes.
Donald Herrera-Fairbairn
Donald lives in San Diego County with his wife and three children. He has written for a number of organizations in addition to JustLuxe, including Remy Martin, Yahoo!, Oh!Facts and more. Donald spent five years in the U.S. Navy where he discovered his knack for writing through creating instructional materials and standard operating procedures. Since his honorable discharge in 2009, he has embraced...(Read More)