By Teresa Rothaar Jun. 28th, 2010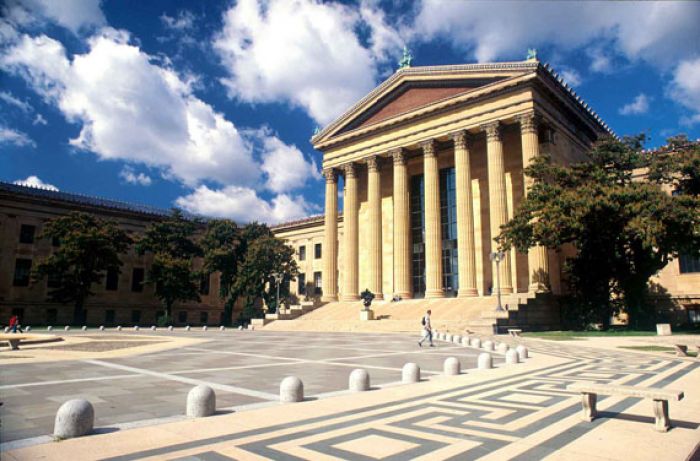 City Guides:
From June 17 to September 6, 2010, at the
Philadelphia
Museum of Art, Late Renoir showcases the artwork of impressionist painter Pierre-Auguste Renoir through the final three decades of his life and career. It was during this time that he was considered to be at the apex of his creativity, despite the fact that he suffered from rheumatoid arthritis, progressive deformities in his hands and a host of other physical ailments. Although in constant pain, Renoir produced works of great joy and beauty, including colorful Mediterranean scenes and his famous Rubenesque nudes and bathers.
On display are approximately 80 paintings, drawings, and sculptures alongside a smattering of artwork by his contemporaries, including Aristide Maillol, Henri Matisse, and Pablo Picasso, illustrating Renoir's influence on them. The
exhibition
is sectioned by theme, taking visitors past commissioned portraits, landscapes, and of course the nudes, including Nude on Cushions (1907), Bather With Long Hair (c. 1895), and both versions of Reclining Nude (1902 and 1903). The last stop on the exhibition is a collection of photographs of the artist, as well as two film clips of him made in 1915; one of the clips shows him at work, in front of an easel, his hands crippled by arthritis but his mind and creative powers intact.
Philadelphia is the final venue for this exhibition, which is supported in part by The Annenberg Foundation Fund for Major Exhibitions and by an indemnity from the Federal Council on the Arts and the Humanities.
Teresa Rothaar
Teresa Rothaar is a mathematics and computer science student at Temple University in Philadelphia....(Read More)