By Teresa Rothaar Jul. 12th, 2010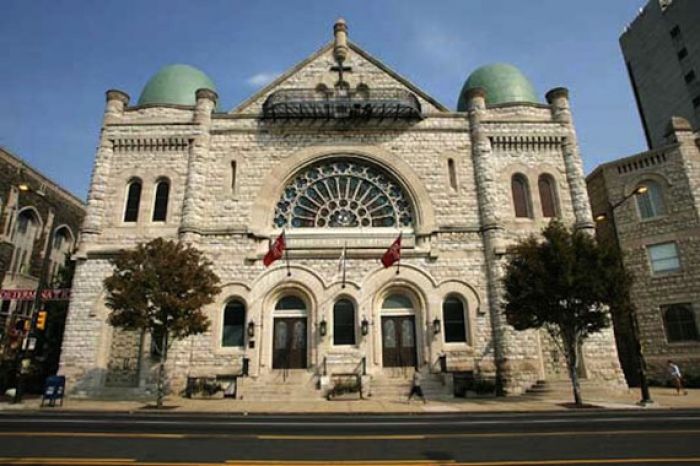 City Guides:
In 1882, pastor, lawyer, and orator Russell Conwell came to
Philadelphia
to lead the Grace Baptist Church. One of his congregants was a young man who didn't have the time or money to seek an education. Conwell agreed to tutor him at night, in the church basement, and soon other young men began showing up for classes. Such were the humble beginnings of Temple University. In 1891, construction on The Baptist Temple was completed, and the building became home to both the church and the fledgling Temple College. In the mid-20th century, such luminaries as Martin Luther King, Jr., President Franklin D. Roosevelt, Helen Keller and General Eisenhower spoke at the Temple. The building was certified by the Philadelphia Historical Commission as a Historical Building in 1984, and designated by the American Institute of Architects as a Landmark Building in 2003.
Unfortunately, the grand Temple fell into severe disrepair in the late 20th century, and the University trustees voted to demolish it in 1986. However, the city would not allow this architectural and historical treasure to be torn down. In 2003, plans to renovate it began in earnest. In 2010, The Baptist Temple reopened as Philadelphia's newest performing arts venue, the northernmost point of the city's Avenue of the Arts.

From the outside, the 36,000-square-foot building looks much as it did in Conwell's time, with a stone church exterior and 140 stained glass windows. Inside, the building has undergone a $30 million restoration and renovation. Visitors enter into a main hallway by a large staircase with glass sidewalls and views of the Temples stained glass windows, including the signature Rose Window. The building houses two venues; upstairs is the 1,200-seat Lewis Klein Hall, with a thrust stage on the main floor, surrounded by seats on two levels and more stunning stained glass windows. Downstairs is the 130-seat Chapel of Four Chaplains, which was dedicated by former President Harry Truman to commemorate four chaplains who died after giving their life jackets to others when the U.S.S. Dorchester was torpedoed off the coast of Greenland during WWII.

In addition to hosting dance recitals, theatrical productions, concerts and other performing arts events, both venues at The Baptist Temple are available for rental for private celebrations and corporate events.
Teresa Rothaar
Teresa Rothaar is a mathematics and computer science student at Temple University in Philadelphia....(Read More)