By Teresa Rothaar Jul. 21st, 2010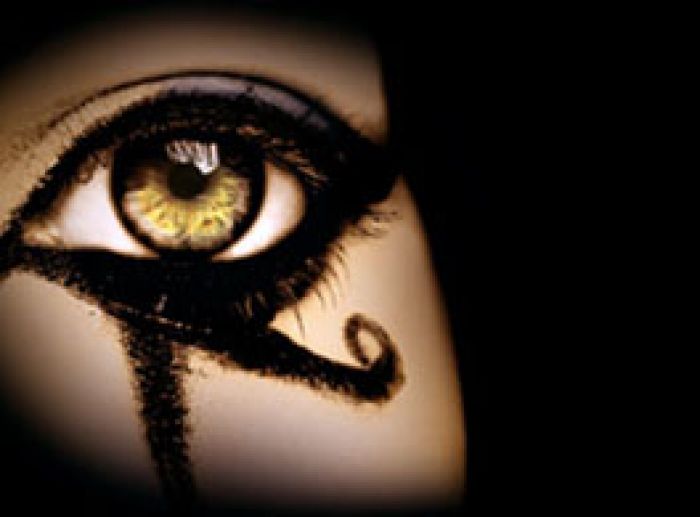 Arts & Culture:
Discover the mystery and opulence of Ancient Egypt with Cleopatra: The Search for the Last Queen of Egypt.
Philadelphia's
Franklin Institute is the first stop for this exhibit, which was organized by National Geographic and Arts and Exhibitions International, with cooperation from the Egyptian Supreme Council of Antiquities and the European Institute for Underwater Archaeology (IEASM).
Even though Cleopatra has long been celebrated in Western popular culture, little is known about her beyond a sketchy biography. The exhibit showcases never-before-seen artifacts in an attempt to piece together the life and times of the Egyptian queen.
Guests first see a four-minute introductory film featuring Dr. Zahi Hawass and Franck Goddio, who are leading the search for Cleopatra artifacts in Egypt and surrounding areas. Then begins the audio tour, narrated by the "voice of Cleopatra" and leading visitors through the remainder of the exhibit. In the first two galleries, guests gaze upon artifacts from the ancient cities of Alexandria and Canopus, including amphora from the 5th Century B.C., depictions of Osiris, god of the Afterlife, and artifacts from the indulgent side of Canopus, which was both a religious center and Ancient Egypt's "Las Vegas."
The Heracleion gallery, devoted to the city where Cleopatra and all pharaohs were crowned, features two 16-foot tall figures of a Ptolemaic king and queen from the Temple of Amon at Heracleion. The Alexandria gallery contains artifacts from everyday life in Ptolemaic Egypt, including a statue of the High Priest of Isis, a sphinx with a head representing Cleopatra's father, and a stone bust of Caesarion, her son. The Beauty and Power of Cleopatra gallery includes the only known artifact of what is believed to be Cleopatra's handwriting on an original papyrus document. The Search for the Tomb of Cleopatra and Marc Antony contains artifacts recovered from the ongoing search of the lost tomb, including an alabaster head believed to represent Cleopatra. The final stop in the exhibit is titled simply The Legend, and contains images of Cleopatra through the years in art and popular culture.
The exhibit opened on June 5, 2010, and runs at the Franklin Institute through January 2, 2011.
Teresa Rothaar
Teresa Rothaar is a mathematics and computer science student at Temple University in Philadelphia....(Read More)