By Teresa Rothaar Jul. 21st, 2010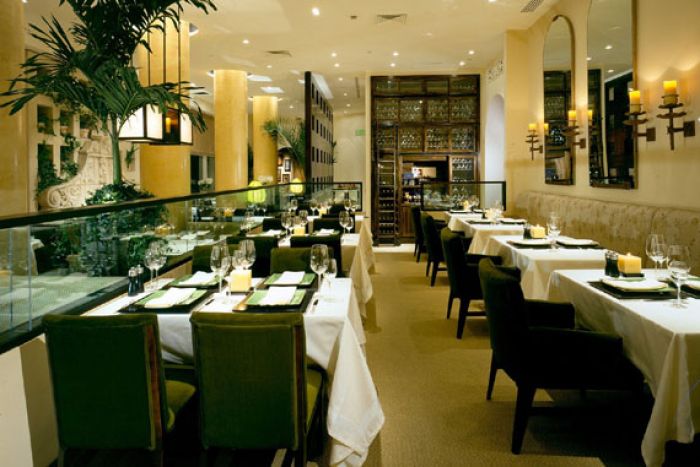 Philadelphia Restaurants:
Located inside the world-famous
Rittenhouse Hotel
, Lacroix at the Rittenhouse has become a luxury destination in its own right. Upon its premiere in 2003, Esquire magazine named it the "Best New Restaurant in the United States." Gourmet Magazine has numbered it among the "World's Best Hotel Dining Rooms," and in 2010 it was voted one of the Top 5 Restaurants in Philadelphia by Philadelphia Magazine. Chef de Cuisine Jason Cichonski combines Spanish, Portuguese, Thai, Japanese, and American flavors into his own, unique fusion, using the finest, freshest ingredients found on the Eastern seaboard.
Several options for luxury private dining are available. For groups up to 16 guests, there is the La Serre, a private dining room which overlooks the restaurant from a French "Provence" setting. Seating for up to 30 guests can be accommodated in Lily's Cafe, the restaurant's semi-private dining room, boasting a view of historic Rittenhouse Square. The most intimate private dining experience is Lacroix's famous Chef's Table, located in the heart of the kitchen, right below a Phillip Starck chandelier. Up to seven guests savor wine selected by Lacroix's Sommelier, Eric Simonis, as they watch a team of master chefs prepare their meals perfectly to order, so close to the table that they can chat with the chefs!
For cocktails, be sure to visit Lacroix's new Bar 210, offering one-of-a-kind cocktails and an extensive wine list by Sommelier Eric Simonis, along with a bar menu crafted by Chef de Cuisine Jason Cichonski. Guests can relax in full view of Rittenhouse Square amidst the dark mahogany wood bar back with a Bellagio granite bar top in the center of the dining room.
Teresa Rothaar
Teresa Rothaar is a mathematics and computer science student at Temple University in Philadelphia....(Read More)