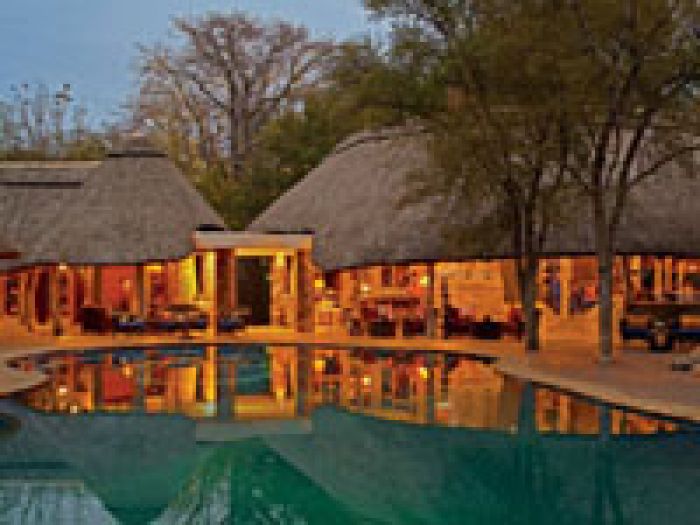 Luxury Resorts:
Singita's Pamushana Lodge in the 130,000 acre Malilangwe Wildlife Reserve in South Eastern Zimbabwe, has opened after extensive refurbishment.
Often referred to as "one of Southern Africa's best kept secrets," Singita Pamushana lodge exudes an air of complete tranquility and calm, offering excellent game viewing and unparalleled exclusivity and luxury in one of Africa's most pristine wilderness locations.
The lodge design is elegant, contemporary, brave and embracingly bold to match the sheer majestic scale of the landscape. Singita Pamushana offers a total of six spacious suites with private pools, including 2-bedroom and 3-bedroom suites - ideally suited to families traveling with children. In addition, a spectacular villa offers spacious indoor and outdoor living areas, a master suite and another four bedrooms, which may be booked for exclusive-use as a lodge-within-a-lodge by a party traveling together. Lodge facilities include indoor and open-air dining rooms, three lounges and an impressively stocked wine cellar, a bush spa and two communal heated swimming pools with a Jacuzzi.
Perched high against the sandstone hills, the exclusive Relais & Chateaux lodge affords breathtaking views across the bushveld peppered with magnificent Baobab trees and the Malilangwe dam below. Nestling unobtrusively beneath the trees, the lodge incorporates the natural environment. The architecture is inspired by the Great Zimbabwe Ruins, using dry packed, hand-hewn intricate stone work depicting African symbols within the bold patterns. The remote wilderness is home to an astonishing variety of birds and abundance of wildlife - most notable rare and endangered species that include black rhino and wild dog.
Singita Pamushana is actively involved in the upliftment of local communities through various development initiatives spearheaded by the Malilangwe Trust, which currently feeds 25,000 school children daily. Guests' contributions and any profits from commercial tourism operations are directly ploughed back into these initiatives to create a better life for local communities. The Malilangwe Trust is also highly acclaimed for its conservation efforts, and in particular the ecological research, breeding and protection of endangered species. Some ten years ago, at great expense, the Trust funded the reintroduction of the black rhino to the area, which is now home to one of the highest concentrations of the species on the continent.
Singita Pamushana is reached with a convenient 2-hour flight direct from Johannesburg to the easily accessible Buffalo Range international airport, and from there it is only a few minutes' drive to the lodge. Malilangwe Wildlife Reserve is so close in proximity to South Africa, that Singita offers a circuit trip for guests to explore the uniqueness of Singita Pamushana as a combination with a visit to some of its other award-winning lodges in the Kruger National Park and Sabi Sand.
Recognized internationally as providing "the best safari experience in Africa," the Singita product offering includes nine iconic, low-impact, high-end lodges in four destinations including the Kruger National Park and Sabi Sand in South Africa, as well as in Tanzania. Multi-award winner of virtually every hotel and travel award both locally and globally, the focus of Singita is not only game viewing, cuisine, wine, high design and luxury, but also an uncompromising dedication to conservation and sustainability, which includes several significant community projects.
Gabriele Klink
JustLuxe
Contributor